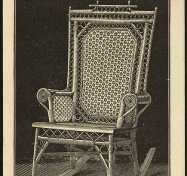 How to Make the Most of Being Department Chair
With the start of the academic year come many changes to most university departments – new students, new courses and, every so often, a new department chair. If you happen to find yourself in the lucky position of holding this post, it's important to be aware of the plethora of responsibilities and advantages that come with the job. In this article, we've gathered helpful tips and reminders from a variety of sources to create a comprehensive list of what you need to know to make the most of being a department chair.
Although it may sometimes seem like a key component of your job as department chair is to deal with the dirty work that no one else wants to take care of, the best way to make the most of your position is to slog through the dirt (as we'll address in the next point) and focus on the positive. For instance, it is important to recognize the honors your colleagues receive. If someone in your department receives an award or significant grant, highlight their achievement in a public fashion. They will appreciate it, and it will inspire and motivate others in the department, thereby bringing more positive recognition to your discipline.
Yes, being department chair means taking care of tasks such as hiring and firing. As Dr. Michael Munger points out in his article on the subject, sometimes firing a toxic staff member can significantly improve the work environment for everyone else in the department. As chair, it's your responsibility to take the time to recognize such an issue and take care of it in a sensible, considerate and timely manner.
Broaden your friend circle
The transition from just being an academic to also being an academic supervisor can be difficult. There is no need to break ties with your friends in the department, but you may find it helpful to seek out new friendships as well. Since you will be completing evaluations and creating assignments for your colleagues within your department, spending too much time with specific individuals might lay foundation for claims of favoritism. As Dr. Rob Jenkins emphasizes in this article, forming new friendships with other department chairs or members of the administration will help create a support network of people facing similar tasks, while also steering you clear of possible complaints regarding favoritism.
Being a trustworthy department chair is twofold – you must create trust by listening to your colleagues and not divulging any personal information they may come to you with, yet you must also gain their trust by doing what you say you will do. By keeping any promises you make, you will make clear to your colleagues that you take the position seriously and care about their interests and demands.
In order to maintain the trust you build amongst colleagues, you need to address certain issues while quietly getting rid of others. If you know the loud complaints of a certain colleague will not lead to anything positive for the department, take the time to figure out the best strategy for addressing his or her grievances without creating space for a flame war. Opposingly, a good chair also spends time on the quieter issues that can have a big impact on the department, such as landing grants, creating long-term plans for the trajectory of the department and mentoring new colleagues.
Although it may seem that you are suddenly a slave to the department, it is important to take the time to recognize how your time as chair can also affect your personal growth. In order to do so, many people suggest writing down a brief list of clear goals that you would like to achieve while you are chair. Reflect on these personal goals throughout your time as chair and build on them if and when it seems appropriate.
If you're not quite at the department chair level just yet, perhaps taking a look at our article Teaching Tips for New Professors would be more helpful for you. Or, if you're still searching for the right job, head to INOMICSand browse through hundreds of positions based on your specific interests and qualifications.
Photo credit: Boston Public Library
Also Interesting

8 Qualities Which Will Get You Through Tough Times In Your PhD

1. Creative Thinking When things go wrong during your PhD program – which they surely will! – then you need to find creative solutions. If your initial analysis found no meaningful results for your primary question, did it reveal other interesting insights? If your pilot experiment didn't work out, can you salvage the data or design a better experiment? Perhaps you couldn't find the data you were hoping for – would finding a suitable instrumental variable help fill the gap?

5 key differences between American- and European-style PhD programs

This piece primarily focuses on the differences and similarities between economics PhD programs on the two sides of the Atlantic. I later discuss how an economics PhD is organized in other parts of the world, as many other countries have modeled their PhD programs on one of these two styles. Program duration The most striking difference between an American and European economics PhD is the expected duration of the program.

A Post-PhD Career in Research: Jack of all Trades, Master of Some

The importance of writing as communication It is indeed true that researchers like us (post-docs, research fellows, senior researchers, and so on) working in academia or in public/private/non-profit institutes spend a lot of time at their desks: writing articles, among other things. We maybe Doctors of Philosophy, but in reality, we are Masters in Writing and a few other things. This is because the demands of a researcher's role requires us to be jacks of a lot of trades and masters in some.