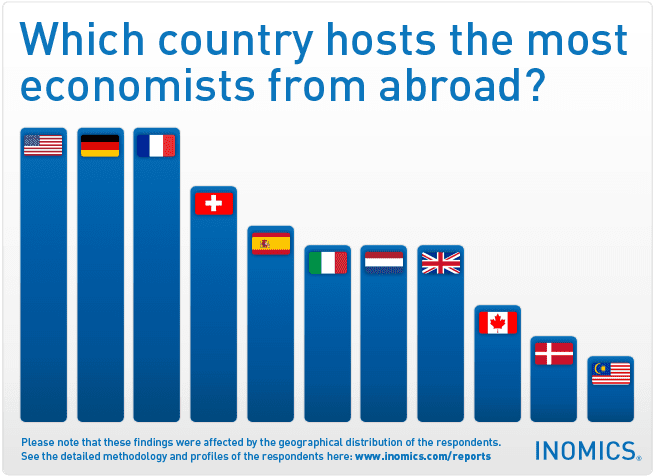 In Which Countries Do Economists Work?
According to our study last year, 35% of economists are working outside their home countries. The majority of economists go to work to the US, Germany and France (11% of the respondents respectively), followed by Switzerland (8%), Italy, Netherlands and the UK (6% respectively).
These findings are based on the responses of 355 economists from 68 countries. You can see the details of the sample group here.