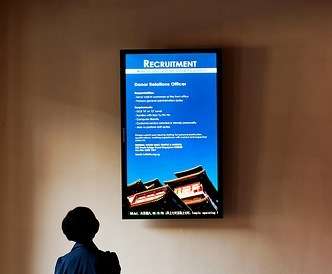 Job Market for Economists in the US
A big part of ASSA Annual Meeting (check out our post on 2012 ASSA Annual Meeting held in Chicago) is the role that it plays in the life of a PhD economist searching for their first job. Although some graduates choose less conventional ways of approaching the Job Market, for most graduating PhDs, the meeting is where they meet with potential employers, strut their stuff, present their Job Market Papers (JMP) and hope to the high heavens for a fly-out, and, after that, an offer – preferably at their number one choice. If all goes well this process should be over by early March with a good majority of top 50 schools' graduates having at least one job offer on the table.
This being said, only so many graduates get jobs in this first round and only so many positions get filled. With the number of potential applicants and the number of positions that are trying to be filled, not to mention the level of competition that builds throughout the entire process, by the middle of March there are inevitably people without jobs and vacancies still without the right person to fill them.
The process that follows is known affectionately as the 'Job Market Scramble' or 'secondary job market.' This functions as a miniature version of the traditional Job Market and takes place yearly at the end of March/beginning of April to match those PhDs still on the market and positions yet to be filled. As to be expected in this highly structured system, pay close attention to the following dates if you want to be involved in the Job Scramble:
Sign up online: March 21-28, 2012
Visit Scramble Website (only open to registered users): March 30 – April 10
Ends: April 11
For a first hand account check out Noah Smith's blog post on his experience in the Job Market.
Photo Credit: digitalpimp.
Also Interesting

How the Coronavirus is Affecting Economics

15:00 8 June 2020 As some countries begin to loosen their lockdowns to varying degrees of success, many universities are still playing it on the safe side. The University of Surey, for example, has moved its CIMS summer school course online. This will be from the 7th to 12th of September 2020.

Making Money With Your Degree

High-Salary Career Options for Economists

Before you start considering what crazy lucrative job you are going to get with your economics degree, consider this fact: a lot of rich people don't like their money. Many complain about not knowing what to do with it all, yet simultaneously having huge anxiety they'll lose it. They moan about their friends treating them like walking bank accounts, being judged for not looking the part, and no longer being able to visit - how to put it delicately? - less refined establishments.

A Discriminatory Pandemic

The Racial Inequalities of COVID-19

Dubbed 'the great equalizer' at its outset, COVID-19 has often been described as picking its victims at random. Blind to race, ethnicity, and gender, it sees just a human body, a host that enables it to do what all pathogens are programmed to do: spread. While this, from a biological perspective, may be true, the disease's sweep of the globe has been anything but equalising. Data from both the US and UK - who along with Brazil compete for the honour of worst pandemic response - show that in terms of cases and deaths, minorities are hugely overrepresented.