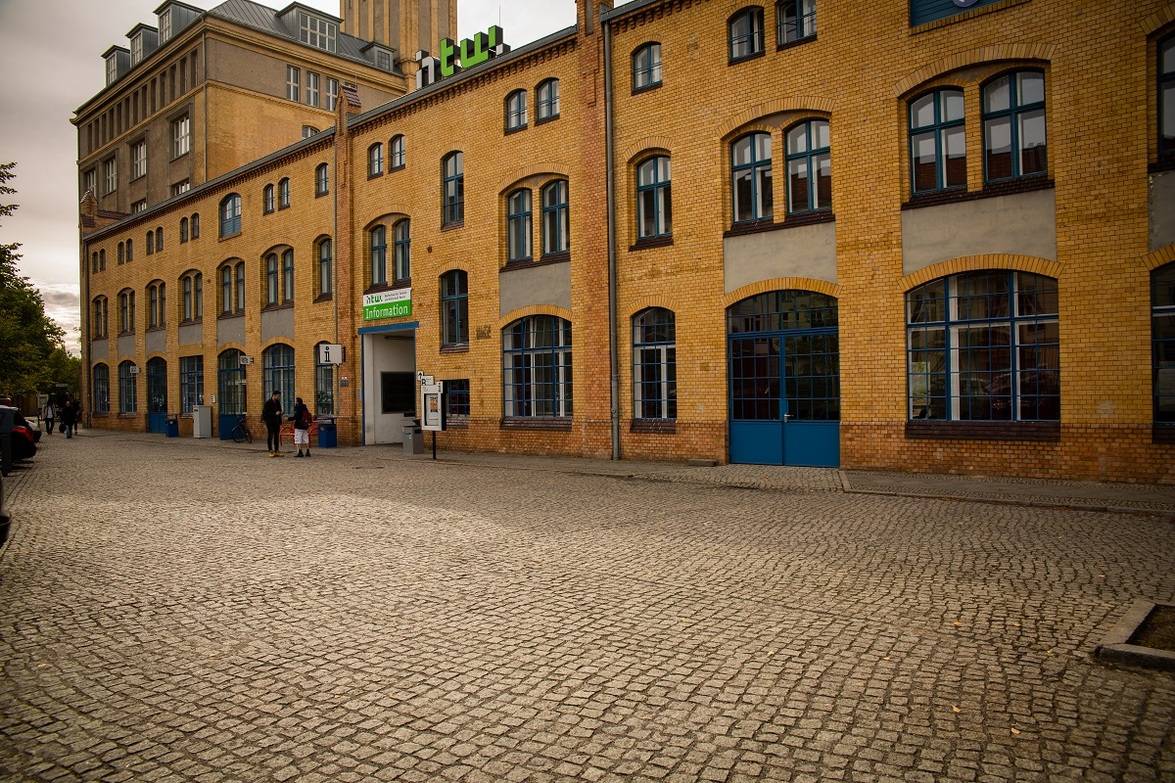 Campus Reviews
Studying at HTW Berlin
Read a summary or generate practice questions based on this article with the new INOMICS AI toolhere.
Among the higher education institutions Berlin has to offer, one university stands above the rest in its embodiment of the city's many faces: HTW Berlin. Also known as the University of Applied Sciences in Berlin, the university offers courses from mechanical engineering to communication to fashion design. Almost 14,000 students are currently enrolled in the more than 70 degree-programs, and he university's collective atmosphere is easily felt when wandering around the buildings.
Part of the explanation probably lies with the university's unique background. Although it obtained its independent status in 1994, it was established back in 1874 as a school of engineering and technical drawing. Once Berlin was reunited in 1991, five Berlin universities located in different parts of the city merged making the HTW university (Fachhochschule für Technik und Wirtschaft) as we know it today. Among the five were the Engineering school of Berlin, the College of Economics, the University of Telecommunications, as well as the Textile and Fashion School of Berlin. HTW has two amazing campuses where students have everything they require for their studies.
Programs at HTW Berlin
As a technical institution, most of the courses at HTW Berlin focus on the practical. Undergraduate students can study for degrees such as International Business; Computer Engineering; Facility Management; Game Design; Industrial Design; Public and Non-profit Management; or Life Science Engineering. Most courses are taught in German, so strong language skills will be required. But there is a Foreign Languages Center if you need some help with this.
Masters students are also well-represented at HTW Berlin, and they may study courses like Finance, Accounting, Corporate Law and Taxation; General Management; International and Development Economics; Non-profit Management and Public Governance; Real Estate Management; or International Business.
The master's degree in International and Development Economics may be of particular interest, offering the chance to study economics in the practical setting of development, with a focus on international teamwork, group diversity, and multi-cultural awareness.
➲ Subscribe to find your ideal Master's program in Europe
There isn't a structured PhD program at the university, so you'll need to look elsewhere if that's what you're after.
➲ Subscribe to find your ideal PhD program in Europe
Research specialities at HTW Berlin
The HTW Berlin does have research specialities, however. The university defines itself as having five major research topics: Digital Industries and Creative Industries, focusing on digital literacy and digital transformation; Health Economy and Life Science, applied environmentally friendly approach to the health sector; Future of Industry and Working Environment, including study of the way technology is changing the demands on workers; Renewable Energy and Energy Efficiency, finding environmentally conscious solutions to energy issues; and Cultural World Heritage, looking at conservation and museum education applied in a global way.
There is also an interdisciplinary research cluster on Money, Finance, Trade, and Development, which looks at the causes of the financial crisis and ways to approach the global economy and emerging markets.
Approach to learning at HTW Berlin
What makes this university really stand out is its careful and determined approach to practice. Like all universities of applied sciences, the HTW relies heavily on hands-on learning, project making, as well as teamwork. That is why the university offers workspaces, such as a VR studio, a Media lab, a fashion studio, and a technical modelling studio.
Sometimes an aptitude test is also part of the requirements for admission. So if you already worked in the field, that can help, but there's no need to worry if you don't have much experience. HTW offers preparatory classes in maths, programming, languages and crafts, all aimed to help you prepared for your degree.
For undergraduates, completing an internship is an essential part of your studies. Depending on the field of study, the internship might last between 3-6 months. HTW of Berlin strongly supports the international exchange of ideas, which is why all students are encouraged to learn a foreign language and study for a semester abroad.
To help launch students into their careers, the HTW career center offers many blogs and alumni networks, where you can seek advice and help with applications. If you're not sure what workplace may suit you best, you can also enrol in the Mentor for a day program, and see up close what some jobs really entail.
Tuition fees and accommodation options at HTW Berlin
One of the great features about studying in Germany is that it is so cheap, even to study at prestigious universities. Undergraduate students do not have to pay any student fees at all, though they do pay a small semester fee of a few hundred Euros. This price includes a transport ticket allowing you to travel all over Berlin's public transport system.
Master's students do have to pay student fees, but they are not expensive. For the masters in International and Development Economics, for example, students must pay €2,500 for the entire 18-month program, plus around €300 per semester for the semester fees which include the transport ticket.
Another plus about studying in Berlin in that the cost of living is low, especially for a capital city. There are some student residences available, but because of their popularity, it is not guaranteed that you'll get a room. But that shouldn't be too much of a worry, as accommodation costs in private accommodations are typically between €300 and €600 per month, depending on whether you are willing to share an apartment with others or whether you want to live on your own. For food costs, you can expect to pay around €200 to €300 per month, and you'll need health insurance which costs around €100 per month.
Going out in Berlin is cheap, and you can expect to pay around €3 for a half litre of beer and around €10 to €12 for a casual meal out.
The campus and student facilities at HTW Berlin
The Wilhelminenhof campus is located in the Southeast part of Berlin, near the bank of the Spree River. The student mensa and cafeteria are perfect places to have a cup of coffee between classes, where students can discuss projects, or simply enjoy the beautiful view. When studying, students have the chance to study in the modern library or in any of the equipped workshop rooms.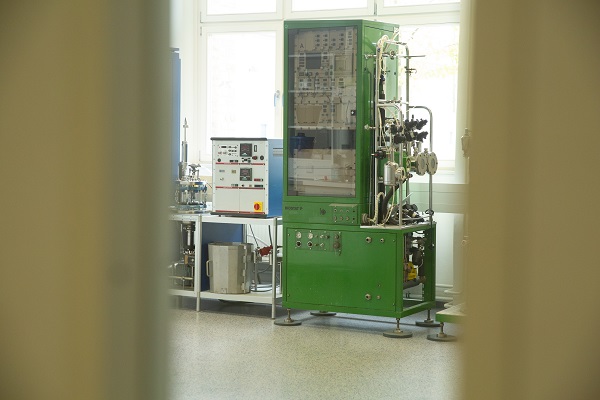 The Treskowallee campus has the rare combination of both Neoclassic and contemporary architecture. Apart from the library and mensa, Treskowallee also hosts a newly built Sports center, a Career center, as well as a Start-up center, where students can begin to develop fledgling business ideas. There might not be a lake nearby, but Treskowallee offers beach volleyball for those desperately waiting for the summer.
Living in Berlin as a student at HTW Berlin
Of all Germany's wonderful cities, Berlin is particularly special. The spirits of its recent and often tragic history can still be felt. And yet, despite that, it seems to produce all kinds of lively, offbeat citizens. Although no New York or London in terms of population, it is every bit as multi-cultural - every seventh Berliner having been born outside of Germany. Here the phrase 'melting-pot' springs to mind.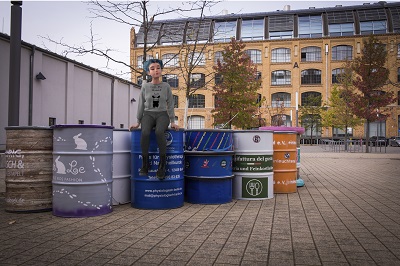 The city really is diverse: not only is it a major commercial center that houses worldwide companies like Siemens, Mercedes-Benz, Soundcloud, SumUp and Lufthansa, it's also a hotbed of creativity - countless contemporary artists flocking to the capital each year. There are more than 440 galleries and thousands of artists in Berlin, all of which help foster the vibrancy that is the city's heartbeat.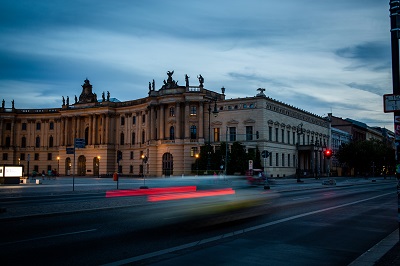 That being said, life in Berlin won't stop with your university experience. The urban culture of musicians, painters and moviemakers is bursting out of every tiny paved street, every independent art studio, and every bit of the remaining Berlin Wall. Where else could you find a techno-induced spa center, or a Currywurst museum? Clubs, museums, galleries, music and film festivals – you name it, Berlin has it. It is almost as if Berlin is one big flea market. On so many street corners you can find long forgotten treasures and authentic memorabilia.
If the city hustle and bustle ever becomes too much, remember, Berlin is surrounded by beautiful scenery on all sides, like the creepy-sounding Teufelsberg (Devil's mountain), with a view from the top that makes the journey worth it. But let's not skip the mainstream tourist attractions. The first thing most of you will do when arriving in Berlin is to post a picture of the Brandenburg Gate. And there's the Reichstag Building and the Holocaust Memorial also nearby, which are both exceptional. Another must-see is the Berlin Wall Memorial, and while you´re there, stop by the local street food markets for a quick treat.
➲ Discover all study programs in Germany
Also Interesting

How To Find The Right Exchange Program

Exchange programs allow students to study at a different institution as part of their degree. Typically, students will use this opportunity to study abroad at a foreign partner of their home institution, though exchange programs can sometimes take place in the same country. Regardless, these programs are a fantastic way for students to broaden their horizons, take specific courses at another institution, and study abroad without committing to living multiple years in another country.

The GRE is changing: ETS to streamline the test in September 2023

The Graduate Record Examinations, more commonly known as the GRE, is one of the most important standardized tests in the world for admission to post-Baccalaureate programs. It's very often required by universities when considering admission into their Master's or even PhD programs.

Studying in Germany: How to apply for a student visa

So you want to study abroad in Germany, the largest economy in Europe. It's a great country filled with many high-quality, internationally competitive universities. Plus, lovers of pretzels and sausages will never find a better place to be. Of course, if you're an international student, you'll probably need to get a visa before you can go.