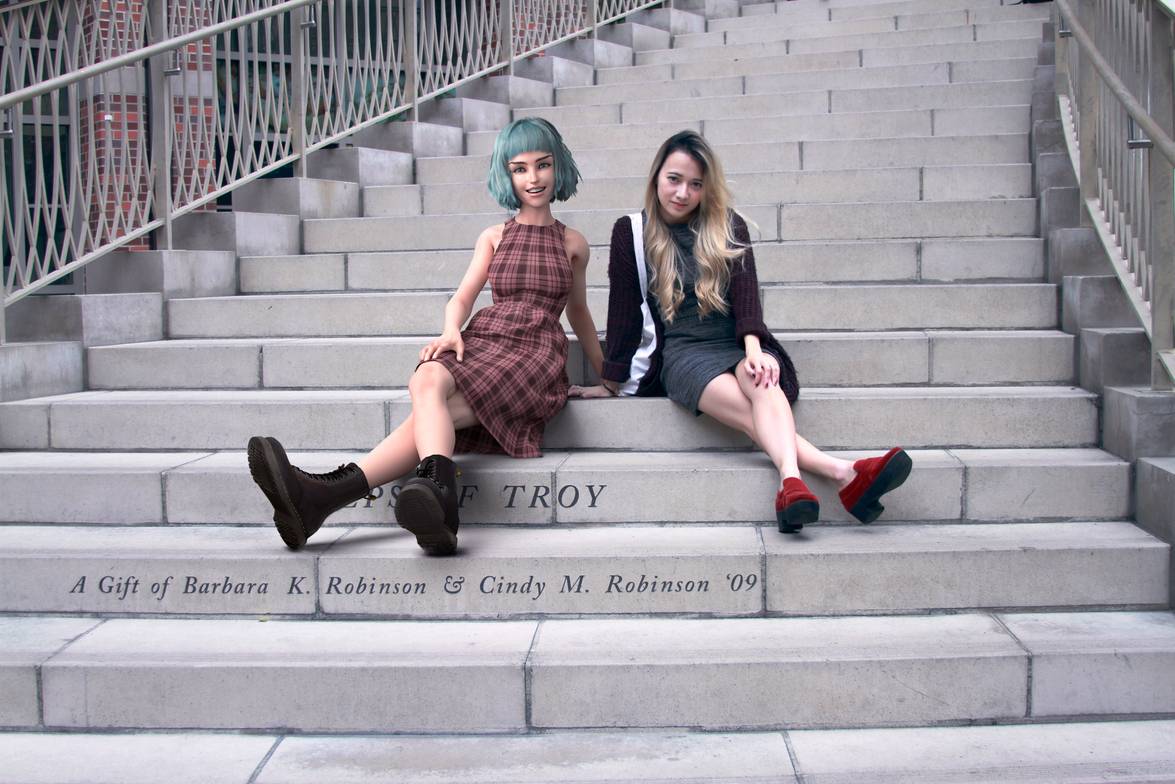 Studying at the University of Southern California, United States? Totally Worth It.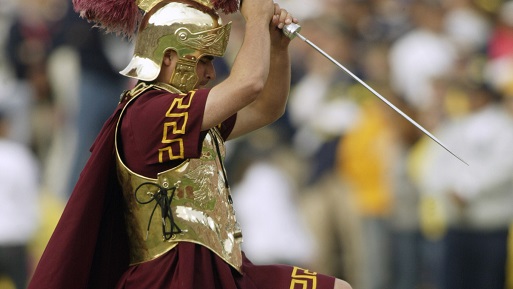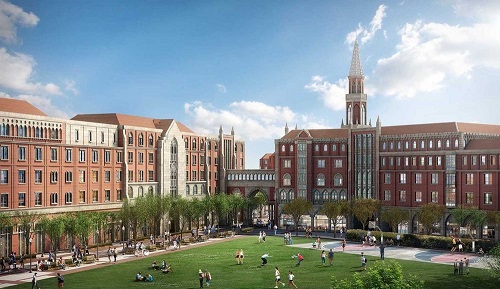 One glance at the USC campus, and you might be inclined to ask yourself, "What lies beneath all this beauty?" To help anyone who may have also thought this, I took it upon myself to check out the university properly. Here are my thoughts on what was one of the best university experiences I've had.
Cost
Let's start with the cost. USC is considered by locals as a privileged university established to educate the elite of California – a first-class university for first-class students. With this in mind, it is slightly odd that the campus resembles the sign of the Illuminati…..
My Photoshop application is crashing at the moment, so I had to rely on Paint for this visualization.
Regardless of the meaning behind that (lol), the overly privileged status of its students, in reality, is pretty debatable - two-thirds of USC incoming freshman are actually beneficiaries of financial aid. Without such support, it would likely be difficult for the majority of students to pay the $56,000 fees. In fact, USC averages freshman actually need to pay $74,825, after adding on room and board costs. The full (and slightly intimidating) breakdown of costs can be found on USC's financial aid page.
The other options for how to spend seventy grand could include:
Patent the absurd invention you've always kept in the back of your mind.
Buy an island.
Go to Las Vegas for an infinite spectacle.
Or, you can just give your money to USC and hope for the best.
Academics
Boasting over 150 recipients of the Pulitzer and Nobel Prizes, Academy, Emmy, and Grammy awards, as well as the National Endowment for the Humanities, USC alumni really do not lack in quality. USC is placed twenty-second in the nation for all universities, and less than a fifth of applicants are accepted each year – eeeeeeeek. This accounts for classrooms often holding no more than eight students. I guess you're paying for the personal attention of geniuses and entrepreneurs.
Although most students are pursuing business and social sciences, it is also important to shine the spotlight on (hee, hee) global acclamation USC has received for its cinematography and acting programs. Graduates have landed parts in True Blood, Suits, Bones, and in movies like Rogue One or Black Panther, to name just a few. Students are mentored by the likes of Kate Burton (known for Scandal) and other professionals coming from every artistic field imaginable, the most noteworthy (and weird?) being medical clowning. To add the extra olive to the martini, USC hires the occasional guest professor, the most memorable being James Franco—mostly for his apparent incoherent mumbling and emotional instability.
USC is also academically involved on a global level, and offers exchange programs in many prominent departments around the world. This includes the opportunity to exchange at three premiere business schools in other countries, or collaborate on projects internationally as you digitally attend classes with other students across the globe.
➲ Subscribe to receive the latest updates on universities all over the world!
Activities
USC offers countless campus activities, including arts and crafts, programming, leadership initiatives and introductions to non-profits. Any club you can dream of, they'll probably have. Most impressively, and uniquely, they have developed a database known as OrgSync, which allows you to find organizations you may be interested in, keep in contact with them, and monitor your personal involvement in them. They also offer "alternative breaks," allowing you to aid in the promotion of important causes in countries like Guatemala or in off-the-beaten-path places like the Navajo Nation. Now that's what I call a sustainable community and effective outreach.
Campus
Despite its lofty status, the outskirts of campus are kind of in contrast with the inside - which is a bit of a bubble if I am honest. In these areas, students are advised to behave sensibly. Don't be too scared though, the majority of students report feeling safe most of the time*. On a sad note, major gentrification is going on in the neighborhoods around campus at a rapid pace, the rich pushing out inhabitants who have lived in the area for generations. It is a sad state of affairs.
*More details can be found on the U.S. Education Department's website for Campus Safety and Security.
Los Angeles
One of USC's most attractive characteristics is definitely its location. Placed just southwest of downtown Los Angeles, USC provides easy access to the hub of one of the most thrilling industries of our day and age - I mean, of course, the film industry. If you end up becoming employed in this magic-production field, you'll never be disappointed by the unpredictability. One day, you could be grabbing coffee for Steven Spielberg, and the next…you are Steven Spielberg. Or, you're a full-time barista. But, don't worry—the Los Angeles International Airport is the exact distance away as downtown for a fast escape if Hollywood ends up disappointing you.
In actual fact, Los Angeles offers an abundance of opportunities, not just in the film industry. Both USC and UCLA's (they would gag at being compared to each other) medical departments are exceptionally progressive and distinguished in the international medical community.
In general, Los Angeles is a diverse city with boundless opportunity, only really comparable to New York when thinking about the U.S. The main attractions can be found downtown, of course, with the Hollywood Walk of Fame, the Griffith Observatory, and the many art museums. But the actual centerpiece is Disneyland—I mean, being able to access the pinnacle of American childhood in less than an hour? Hell yes. Plus, we can't forget Universal Studios, the iconic Hollywood sign, and the Santa Monica Pier. And the constant flow of celebrities, if you're dying for an autograph from the nine-year-old boy band you never ceased cherishing.
Alumni
USC's main source of excitement lies in the boundless possibilities of life destinations after graduation—Neil Armstrong is perhaps the finest example, with quite literally going farther than any human and who, at the age of 38, planted the United States' flag on the moon.
But one fact is for certain (cue inspiring orchestration) - USC alumni are well-equipped for life after graduation, due in part to the reputation of their university, and also because of the nourishment the USC administration and faculty provide for their fledgeling pupils. If you hunger for a challenge, USC will push you to your limits. If you desire to go to a university illustrious inside and out, USC is the place to be. It all lies in your motivation in getting there—because USC does provide a bang for your buck…even if it's for a lot of your bucks.
Until next time! - Ruby G
➲ Follow Ruby on Instagram to see more of her campus adventures!