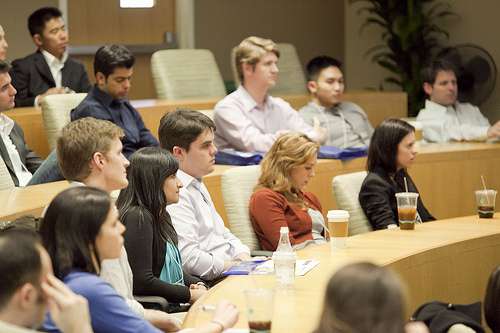 To MBA, or not to MBA? The Benefits of Earning a Master of Business Administration
With fees ranging up to six digit figure sums, choosing to enrol in an MBA program can be an enormous decision, particularly if you're leaving a well-paid career or trying to juggle work and family commitments. Regardless, more and more executives, students and business people are taking the time to earn an MBA.
Why? Because the benefits of an MBA program are plentiful; they can include increased salary, promotions, new job offers and access to a global network of other top professionals in your field. An MBA can be the springboard for a leap into a managerial position, or offer the tools for an entrepreneur wanting to start their own company.
Of course, it's important to choose the right MBA program for you, based on which aspects of the program you seek to privilege. Considerations can include the reputation of the program, location, cost, job prospects, and the teaching methodology. This post will seek to highlight some of the major benefits of earning an MBA, to keep in mind when making the important decision – to MBA, or not to MBA?
Increase in expected salary
One of the more obvious benefits, and often the main reason for choosing to pursue an MBA, is that it will usually lead to an increase in salary. According to the Financial Times EMBA Survey 2013, Executive MBA alumni increase their salary by 53% just three years after graduation. The average salary of an MBA graduate is considerably higher than the average employee with a regular master qualification. In the United Kingdom, for example, the average salary of an MBA graduate is over £80,000.
Executive MBA Programs can offer more experienced professionals the chance to gain a promotion, to access a managerial position, and thereby benefit from a corresponding increase in responsibility and remuneration. In this post on the INOMICS blog, we offer a list of our top 10 Executive MBA programs in Europe.
Greg Mankiw argues that from a financial standpoint, an MBA is a better investment than a PhD, particularly if you want to work in the private sector. However, the salary benefits are present whether you're interested in working in the private or academic sector. There are a wide range ofacademic careers for MBA graduates that are well worth looking into. If you're interested to know more about expected salaries of academics, take a look at the INOMICS Job Market Report 2014.
Leadership skills and career advancement
Management and leadership are two very useful skills which are shaped and developed through any MBA curriculum. The acquisition of new skills and knowledge is, after all, the point of any study program. An MBA can give you an excellent overview of the realities of the world of business, which is a great asset to you as an individual, as well as being attractive to potential employers.
An MBA also goes hand in hand with increased career opportunities. An MBA program graduate has a higher chance of obtaining a high level management position. Furthermore, the potential for career development is not only limited to practice. An MBA can also be useful if entering the academic field. This leads us to our next point, since increased leadership and career opportunities are indelibly linked to the increased networking prospects that come with earning your MBA.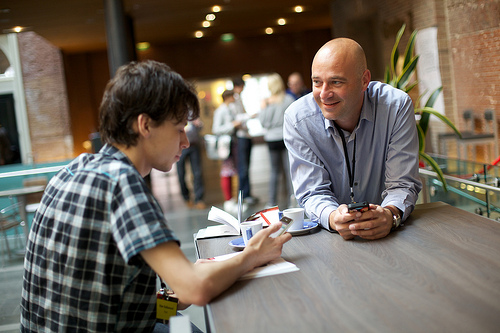 Networking and internship opportunities
One of the most valuable elements of doing an MBA is the opportunity to create a network of connections with alumni and peers. This can be one of the best ways to secure employment after graduation, and fellow students may become references, partners, clients or customers. MBA alumni can provide a strong network of successful executives and entrepreneurs, and MBA programs put students in touch with colleagues, professors and teaching staff (who are generally business people with highly relevant industry experience). The opportunity to network during your MBA goes hand in hand with increased access to valuable internships that are part and parcel of most top MBA programs.
Not to be overlooked, a valuable aspect of MBA programs is that they can also represent an opportunity to gain valuable study abroad experience in another country. The experience of studying abroad can be incredibly rewarding in and of itself, and will most certainly help your job prospects, particularly if you gain additional foreign language skills while you're there. For tips on choosing where to study, take a look at a more detailed article on how to select an MBA in the region of your choice, or take a look at the INOMICS website for more location and school-specific information.
On the INOMICS blog, for example, we have previously discussed the best european business schools, and even written a post specific to MBA programs in Germany. The tuition cost, teaching style, and post-graduation opportunities can vary based on where you choose to do your MBA, and therefore location is an important factor when deciding to embark on the MBA journey.
Photo credit: