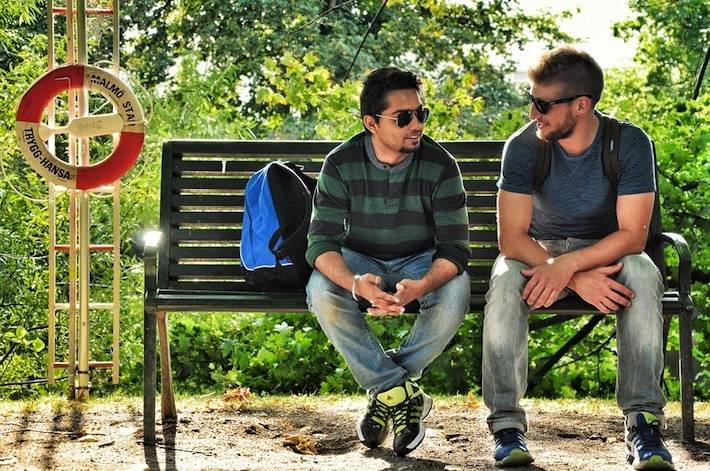 Top 10 Summer Schools 2016: Business & Management
As a business or management student, you'll know the importance of acquiring specialist skills, and of building your network. Summer schools can help with both of these goals, giving you chances to learn about new topics and to get to know other students, researchers, and professors in your field.
If you're thinking about attending a summer school in 2016, below we're listing some of the best courses here:

Summer School in Marketing, Global Business, Finance, Tech Business and Sport Management
Organizer: UPF Barcelona School of Management
Location: Barcelona, Spain
Duration: Jul 4, 2016 to Jul 15, 2016
Details: UPF Barcelona School of Management features 5 innovative summer schools based on the acquisition of business and technology abilities in an entertaining, multicultural atmosphere. Students are introduced to analytical thinking and real business case studies in small-group morning classes. In the afternoon, they top up their learning experience with a series of professional workshops that will introduce them to the reality of today's labor market. This summer school has been designed for all university students who are doing their bachelor's degree or have finished it within the last two years, who are interested in learning about marketing, global business, international finance, tech business or sports management.

Markets and Management in Europe (M+M) - Berlin International Summer School​
Organizer: Berlin School of Economics and Law
Location: Berlin, Germany
Duration: Jul 3, 2016 to Jul 23, 2016
Details: As one of the pioneers in international academic summer sessions in Germany, Berlin School of Economics and Law offers trusted programs that have proved to satisfy the intellectual curiosity of the participants. The academic content of this course is taught in three modules which are specifically focused on intercultural management, marketing, and economics. Students are being offered a multidisciplinary approach to the headline topic including institutional visits and a visit to an automobile company (e.g. Volkswagen in Wolfsburg) as well as German language & culture classes at beginners level.

Organizer: Harvard Business School
Location: Boston, MA, USA
Duration: Jun 18, 2016 to Jun 24, 2016
Details: This is a one week management training program for rising college seniors designed to increase diversity and opportunity in business education. An annual event at HBS, this unique educational experience helps participants develop a broader understanding of the challenges business leaders face, the many dimensions of the business world, and the impact they can have on their community and the world through business leadership.

Oxford Summer Business School​
Organizer: CBL International & Oriel College
Location: Oxford, United Kingdom
Duration: Jul 3, 2016 to Sep 10, 2016 (five 2-weeks sessions)
Details: This outstanding summer school offers delegates the opportunity to participate in seminars and tutorials to learn more about Global and International Macroeconomics, Financial Crisis and Policy Responses, International Taxation, Development Economics, Behavioural Economics, and other cutting-edge economic disciplines. Participants have the choice of enrolling in a two-week session, or extending their programme in Oxford to 10 weeks.
Organizer: CBL International
Location: Dubai, UAE
Duration: May 28, 2016 to Jun 10, 2016
Details: Joining the business study abroad programme in Dubai will introduce you to the bustling legal centres of the Middle East, mainly Dubai and Abu Dhabi. Before letting you loose to explore the city, you'll receive an introductory course on the Arabic language. The programme is appropriate for undergraduate and graduate students who are interested in international legal, economic, and business trends and developments within the Gulf Region and the Middle East.

Summer Busines Classes at UH Maui College​
Organizer: UH Maui College
Location: Kahului, Hawaii, USA
Duration: 13 different sessions starting from May, 2016
Details: This summer you could condense a semester's worth of learning in just five or ten short weeks. And why wouldn't you want to fast-track your education on one of the most naturally beautiful islands in the world? UH Maui College is an accredited baccalaureate degree granting institution, part of the state's University of Hawai'i System, and it offers a wide variety of exciting business summer classes, e.g. Principles of Business, Business Technology, or Introduction to Supervision.

Intercultural Management: a Scandinavian Perspective​
Organizer: BI Norwegian Business School
Location: Oslo, Norway
Duration: Jun 27, 2016 to Jul 22, 2016
Details: The course focuses on comparing Scandinavian and Norwegian cultures with other cultures in the international business arena. This context will provide the backdrop for understanding and applying research on culture, communication and management. Participants examine intercultural management in specific global industries where Norwegian firms have excelled. In addition to the summer course, it is also possible for BI summer students to attend lectures on Norwegian Life and Society, which are organised by the International Summer School at the University of Oslo.

Organizer: London School of Business & Finance
Location: London, United Kingdom
Duration: Jul 6, 2016 to Jul 31, 2016
Details: The LSBF Summer Business School is an intensive business programme aimed at undergraduates from all around the world, exposing you to the new challenges and techniques found in the global marketplace. Here you will be encouraged to discuss new business topics, and enhance your awareness at an international level. The classes are delivered through a combination of discussions, case studies and group projects – taking you closer to the real business environment.

Summer Institute for General Management​
Organizer: Stanford Graduate School of Business
Location: Stanford, CA, USA
Duration: Jun 19, 2016 to Jul 16, 2016
Details: The current job market is extremely competitive, and companies are hiring young professionals who can make an immediate impact in the workplace. The Summer Institute for General Management (SIGM) will provide you with the tools you need to distinguish yourself and get hired. SIGM is a four-week residential program that provides participants with a strong foundation in business management fundamentals.

The Entrepreneurship Summer School
Organizer: London Business School
Location: London, United Kingdom
Duration: Jul 18, 2016 to Sep 10, 2016
Details: This summer school gives you the chance to assess and shape your business opportunity in a robust and practical way. Over the course of the summer you will be provided with the skills and insights you need to research your target market and industry and to know what it takes to turn your idea into a viable business. This programme is perfect for you if you are contemplating an entrepreneurial venture but don't know how to take it forward or you're unsure if you'll enjoy the way of life.

Organizer: Bocconi University
Location: Milan, Italy
Duration: Jul 4, 2016 to Jul 22, 2016
Details: If you are interested in further developing your passion for business and economics by taking part in a life and learning experience on leading-edge subjects, you can do it right in the heart of Milan. Bocconi Summer School offers a selective three-week study program, entirely taught in English. Courses are held in innovative multi-media spaces with teaching materials and tools available to you online at any time. To keep you anchored to the real world, each course curriculum includes company visits and teamwork on real-life business cases and situations, putting to the test your problem-solving and soft skills and creativity.