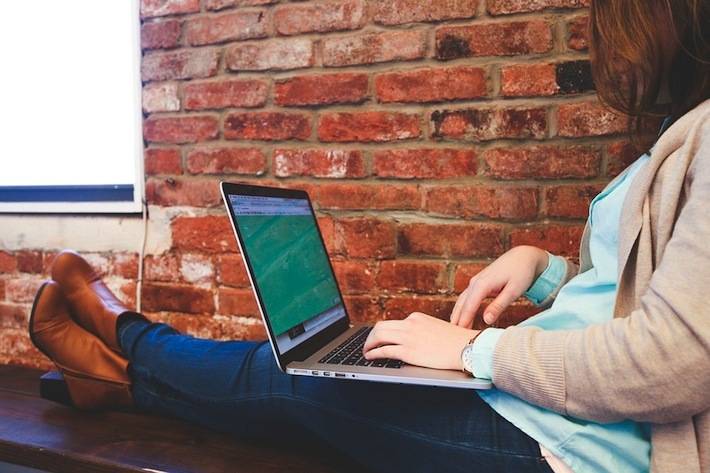 Top 10 Summer Schools 2016: Finance & Accounting
Read a summary or generate practice questions based on this article with the new INOMICS AI toolhere.
Do you want to brush up on your academic skills, to meet more students in your field, and to have fun visiting a new place over the summer holidays? Then you should consider attending a summer school! Usually such schools last between one and three weeks, and involve travelling to a new city and attending lectures, workshops, and group activities related to a specialist academic field.
Today we're taking a look at some of the best summer schools in the fields of finance and accounting, which will be running over the summer of 2016:

Organizer: Aarhus University
Location: Aarhus, Denmark
Duration: Jul 4, 2016 to Aug 28, 2016
Details: The programme at AU Summer University consist of a broad variety of courses, taught in English at Bachelor's and Master's level, also within the field of Finance. AU Summer University welcomes Danish and international full-time students, exchange students and free movers. Along with the academic programme, it offers accommodation service, visa service, and a social programme for both lecturers and students.

Organizer: Frankfurt School of Finance & Management
Location: Frankfurt, Germany
Duration: Jul 18, 2016 to Jul 29, 2016
Details: In the first week of your Boot Camp you will participate in a Banking Game. During this class you study how to manage a financial institution by playing a web-based simulation Probanker in a competitive game of student teams. You will have to make choices about lending rates, advertisement campaigns, and funding sources and many other aspects of a real banker's life to get a firm grasp of risk management in financial institutions. Frankfurt School's Boot Camp targets non-finance Bachelor and first-year Master students seeking to develop or deepen their financial skills in one of Europe's leading financial centres: Frankfurt am Main.

International Finance Summer Program​
Organizer: HEC Paris
Location: Paris, France
Duration: Jun 13, 2016 to Jun 24, 2016
Details: This introductory course is about key decisions made by treasurers or chief financial officers of exporting firms, multinational corporations and financial institutions. Specifically, it addresses the funding/financing and investment questions within a multi-currency setting. Special attention is devoted to Risk Management (including valuation of hedging instruments such as forwards, futures, swaps and options) as it permeates international funding and investment decisions. The intensive summer program is designed for students aspiring to careers in finance at large and small corporations with extensive international dealings, banks, pension funds, private equity firms or hedge funds as well as "globally reaching" financial institutions.

Imperial College Business Summer School​
Organizer: Imperial College London
Location: London, United Kingdom
Duration: Jun 27, 2016 to Jul 15, 2016
Details: Imperial College Business School runs an intensive but stimulating Summer School programme that gives students the chance to increase their academic standing in one of the most vibrant and culturally-enriched cities in the world. With six courses spread over two sessions and a varied social programme, Summer School is a fantastic taster to life at Imperial and in London. The courses, spread over two sessions, are designed to enrich, enhance and develop your knowledge and practical skills.

Boston University School on Accounting​
Organizer: Boston University
Location: Boston, MA, USA
Duration: May 24, 2016 to Jul 1, 2016
Details: Imagine summer study in the U.S.—at one of the world's top teaching and research universities. The course in Advanced Accounting examines accounting principles and practices related to business combinations and foreign operations (accounting for mergers and acquisitions, constructing consolidated financial statements, recording foreign currency transactions and hedging exchange risk, translating foreign subsidiaries' local currency financial statements), business segments, reporting for local governments, and the impact of the SEC and international standards on financial reporting.

9th Summer School on Social Banking​
Organizer: Institute for Social Banking
Location: Tallinn, Estonia
Duration: Jun 26, 2016 to Jul 1, 2016
Details: At the Summer School you will have the unique opportunity to meet together – in a lab-atmosphere – with representatives of both, the values based banking and finance sector and the digital FinTec sector. You will learn about values based banking, jointly create digital tools and look on chances and challenges.

Introduction to Finance and Banking​
Organizer: HU University of Applied Sciences Utrecht
Location: Utrecht, Netherlands
Duration: Jul 18, 2016 to Jul 22, 2016
Details: Financial news is dominating the Headlines. The Financial and Banking system had and still have a great impact on the economic situation in the world. This course is a general introduction to Finance and Banking to help you understand better. You will learn all about the basics of Finance, with a special focus on Banking.

Summer Session: Financial Markets
Organizer: University of California, San Diego
Location: San Diego, CA, USA
Duration: Jun 27, 2016 to Jul 30, 2016
Details: UC San Diego Summer Session offers more than 600 courses from over 40 disciplines. Students can choose from two convenient five-week sessions and a special session. During the summer you can accelerate progress towards your degree, enroll in courses that are difficult to enroll in during the fall, winter or spring quarters, enhance your career prospects, and enrich your cultural and intellectual knowledge. UC San Diego Summer Session is open to current students and visitors.

Organizer: Tsinghua University PBC School of Finance
Location: Beijing, China
Duration: Jul 3, 2016 to Jul 15, 2016
Details: The Tsinghua PBCSF Summer Program is designed to help you get to know China's financial markets in 2 weeks. Attendees will gain a comprehensive understanding of China's financial markets, including banking, securities, insurance, funds, and other sectors. Unique and in-depth lectures will be provided by a combination of Tsinghua faculties, policymakers from the government and industry elites with extensive experience at top financial entities.
Are you looking for summer courses in other disciplines? Check these rankings:
>> Top 10 Summer Schools 2016: Economics
>> Top 10 Summer Schools 2016: Business & Management
>> Top 10 Summer Schools 2016: Maths & Stats
>> Top 10 Interdisciplinary Summer Schools 2016: Social Sciences
>> Top 10 Summer Schools 2016: Political Science & International Relations