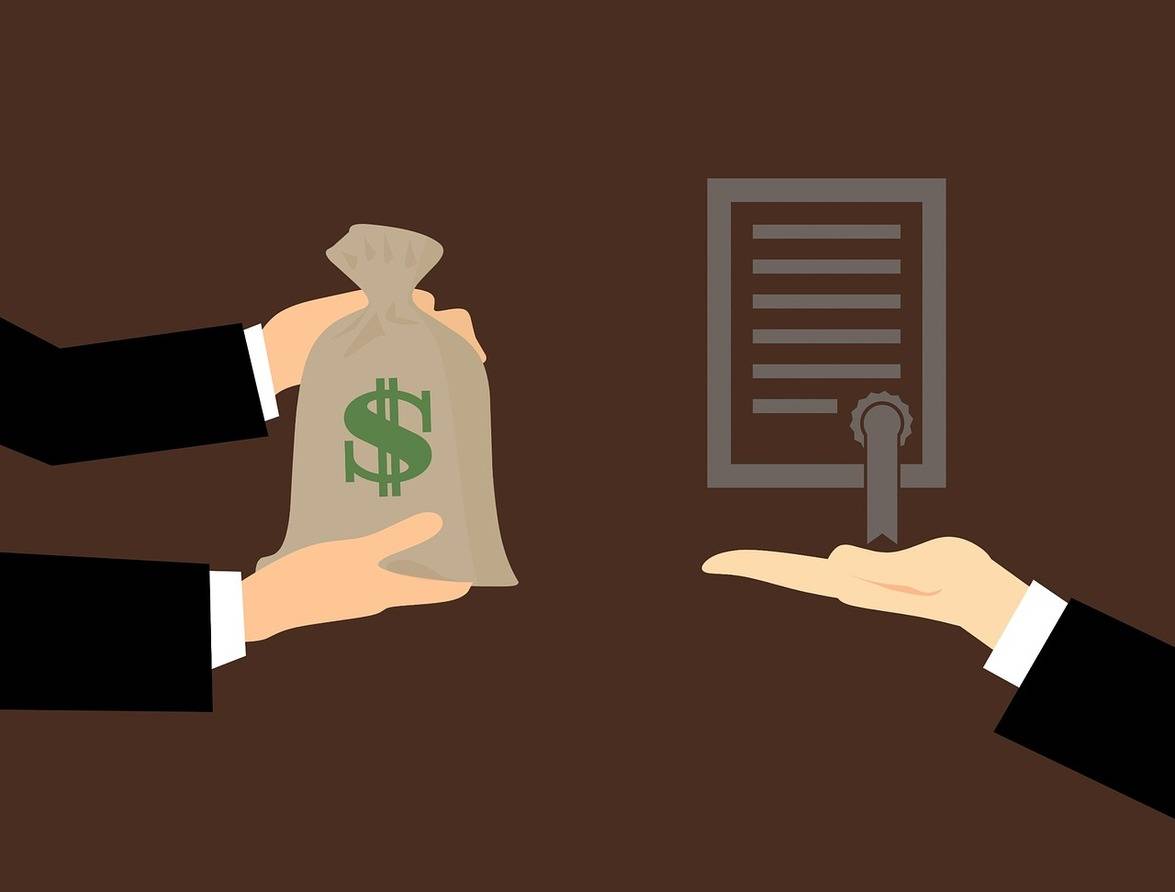 Top Highest Paying Graduate Degrees In Social Sciences for 2019
While pursuing a graduate degree is undeniably interesting and challenging, tuition fees and other costs associated with studying have been getting higher and higher over the last decade. This has lead to plenty of students questioning whether the expense in terms of time and money that they will have to put into obtaining a graduate degree is worth it. In a difficult job market, students are less willing to take on large debts to finance their study unless they can be reasonably sure that they will get a well-paying job at the end of it.
For social science students, like those in politics, psychology, or economics, the pressure to be financially responsible is particularly strong as there are many more students studying the subject than there are jobs available within the field. So it makes sense for social science students to carefully consider what career options will be available to them if they complete a graduate degree, and what salary they can expect to earn. To help with this, we've put together a list of the top best paying graduate degrees in social science. These figures are specific to the United States, but you will find a similar pattern of earning in other countries too. Use this information to consider whether studying social science at graduate school is the right choice for you, depending on your career ambitions. The data below are based on figures from the beginning of 2019.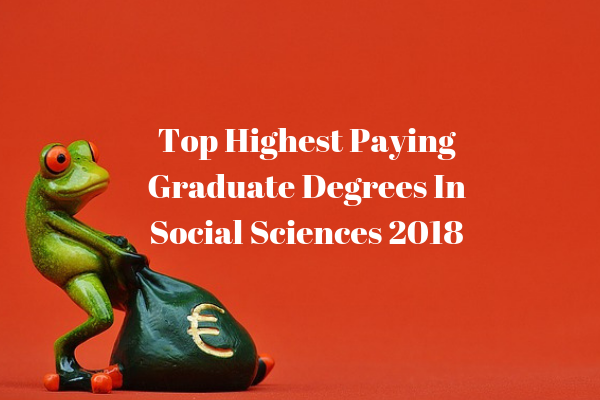 1. PhD in Political Science
With a broad understanding of complex political systems, completing a PhD in political science sets you up for a wide range of career options either within government, in NGOs, or in private industry.
Median Pay
$114,929
Possible Jobs
- Civil servant
- Lobbyist
- Think tank consultant
2. Masters Degree in Finance
With the complexities of the global financial system affecting all of our lives, a masters in finance can open up lucrative careers in financial management.
Median Pay
$102,146
Possible Jobs
- Finance manager
- Finance director
- Financial analyst
3. Masters Degree in Economics
Studying economics gives you a grounding in global economic policy, social science methodologies, and statistics, so naturally it can set you up for a job in the finance industry.
Median Pay
$100,173
Possible Jobs
- Economist
- Data analyst
- Financial analyst
4. Masters Degree in International Relations
Like the study of political science, international relations lends itself well to careers in an increasingly globalised world. Careers in business and law are also options.
Median Pay
$89,990
Possible Jobs
Intelligence analyst
Research associate
Legislative aide
Browse our Master's programs in politics and international relations
5. Masters Degree in Organizational Psychology
Those who have studied the way in which organizations can be optimised using scientific principles are in great demand in industry. Consequently, organizational psychologists are well paid as they have the potential to save millions of dollars for the companies who employ them.
Median Pay
$87,960
Possible Jobs
- Organizational psychologist
- Human resources officer
- Psychology researchers
6. PhD in Psychology or PhD in Clinical Psychology
A PhD in psychology will arm you with practical research skills as well as an understanding of human motivation, both of which are valuable to companies looking to improve their marketing. If you work in the private sector, you can be well compensated for these roles.
Median Pay
$161,343
Possible Jobs
- Clinical psychologist
- Psychology researcher
- Advertising executive
7. Masters Degree in Occupational Therapy
Occupational therapy helps to make workers more satisfied and more productive, so no wonder that these skills are highly desirable for businesses. Those who can combine knowledge of psychology and modern management techniques are in a particularly good position for employment.
Median Pay
$73,502
Possible Jobs
- Occupational therapist
- Human resources officer
- Psychology researcher
8. Masters Degree in Sociology
The broad skills obtained in a sociology degree like communication, critical thinking, and cross-cultural understanding can be relevant to a lot of jobs, and are well-compensated in business areas like public relations or marketing.
Median Salary
$67,090
Possible Jobs
- Public relations officer
- Marketing manager
- Law enforcement
- Social services worker
---
Recommended Insights
The University Mental Health Crisis
The Economic Effects of Climate Change
10 Characteristics of Successful Students
The Economic Benefits of Renewable Energy
Also Interesting

What is Supply-side Economics?

​Supply-side economics. Since its conception in the 1970s, debating its merits – or lack thereof – has been at the heart of political discourse, demarcating Republican from Democrat, Tory loyalist from Labour devotee, and informing not just an economic outlook, but a world view.

Career Advice, Study Advice

Top YouTube Channels to Learn Econometrics and Economics

Despite the easing of Corona-induced restrictions in certain places around the world, many universities and centers of learning remain shut, and will likely stay so for some time. For the foreseeable future then online learning will fill the void and become the default means of study. Yes, these are strange times. If you aren't already incredibly familiar with Zoom/Whereby/Skype we advise you to download them all now!

Making Money With Your Degree

High-Salary Career Options for Economists

Before you start considering what crazy lucrative job you are going to get with your economics degree, consider this fact: a lot of rich people don't like their money. Many complain about not knowing what to do with it all, yet simultaneously having huge anxiety they'll lose it. They moan about their friends treating them like walking bank accounts, being judged for not looking the part, and no longer being able to visit - how to put it delicately? - less refined establishments.