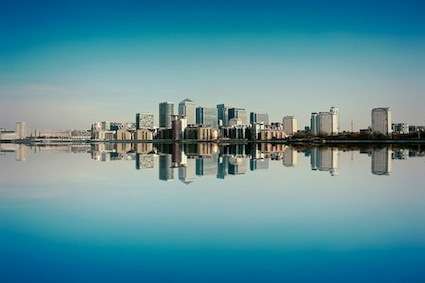 Visa Requirements for Studying at a UK University
Read a summary or generate practice questions based on this article with the new INOMICS AI toolhere.
If you are an international student from outside the European Economic Area (EEA) or Switzerland and are interested in studying in the UK, you will need to apply for a student visa in order to do so. You may only apply for a visa if you have already been accepted to study a full-time course – part-time students will not be granted visas.
Visa application requirements
In the UK, the official name for a student visa is a Tier 4 (General) visa. You can only apply for this visa if you are over 16 and you've been accepted to a full-time, recognised UK course. You must submit your application no later than three months in advance of your course, so be careful to plan ahead and apply early. On average, visa processing takes about three weeks, but it can take much longer if there are any difficulties or questions regarding your application. There are also variations according to country of origin, which can be checked on the UK Home Office website.
In addition to these basic requirements, you must also be able to provide proof of English language proficiency and proof of financial stability, meaning that you have enough money (or support) to pay for your course and provide for yourself for its duration. For detailed information about which language exams are preferred, take a look at our section dedicated to that topic. Please note, however, that although numerous UK universities accept the TOEFL exam, the UK Home Office no longer accepts it for visa applications, as of July 2014. For this reason, it is important that you take a look at the official visa guidelines on the Home Office site before beginning your application process.
In order to prove that you can pay for your course and support yourself during its duration, you will have to provide bank statements and/or copies of scholarships or other forms of funding. The exact requirements vary according to course length, cost and type, as well as according to your country of origin. For specific details, read the guidance pages on the Home Office website.
Beyond each of these items, you must also provide a current passport and/or other valid travel documents, two passport-sized colour photographs, proof of parental or guardian consent if you are under 18 years of age and tuberculosis test results if you are from a country that requires such a test. Again, to check whether your country of origin falls on this list, check the Home Office site.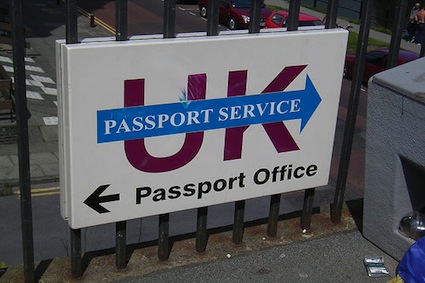 You will also be required to pay a processing fee when you apply for a student visa. If you are applying for yourself from outside the UK, the total application cost is £310. If you are applying by post from within the UK for an extension or switch, the cost is £422. For an in person extension or switch, which is referred to as premium service, the cost is £822. If you are applying for a dependent, each of the fees is the same.
If your visa is rejected and you feel that the rejection is unfair, you have the option to appeal, first through post and then in person. There will be additional fees for this process, however, which vary depending on circumstances. Regardless of the final status of your visa, none of your processing fees will be refunded.
If the course to which you are applying is shorter than six months, you are allowed to enter the UK only one week prior to its start. If your course is longer than six months, you can enter the UK up to one month prior to its start. The length of stay your visa allows is directly related to the length and type of course you are studying.
Once you have been granted a student visa and are living in the UK, you are permitted to study the specific course for which you applied. Additionally, you are allowed to work and earn your own income, though there are regulations specific to the type of course you are studying and your corresponding visa. In general, you are only allowed to work up to 20 hours per week if you are enrolled in a full-time study programme, and you cannot work as a freelancer or self-employed worker.
You will not be eligible to apply for public funds while living in the UK on a Tier 4 visa, meaning that if you face financial hardship at any time while you are studying, the UK will not be responsible for coming to your aid. For instance, if you lose your job after working in the UK on your student visa, you will not be eligible for unemployment benefits.
You can apply to bring dependents (partners or children) with you, but you must be able to provide proof that you can support them as well as yourself during the duration of your stay in the UK.
Regardless of where you are from or which course you are interested in studying, be sure to take a close look at the full student visa requirements found on the UK Home Office website.
Photo credit: Simon & His Camera
Photo credit: Neil Turner
Also Interesting

How To Find The Right Exchange Program

Exchange programs allow students to study at a different institution as part of their degree. Typically, students will use this opportunity to study abroad at a foreign partner of their home institution, though exchange programs can sometimes take place in the same country. Regardless, these programs are a fantastic way for students to broaden their horizons, take specific courses at another institution, and study abroad without committing to living multiple years in another country.

Which Concentration Should You Choose For Your Master's Degree in Economics?

If you're planning to study economics at a Master's level, then you may have the opportunity to pursue a concentration, sometimes also referred to as a major. While rarer, some PhD programs may also offer concentrations, though many are already specialized degrees (or require you to have your own research agenda).

The GRE is changing: ETS to streamline the test in September 2023

The Graduate Record Examinations, more commonly known as the GRE, is one of the most important standardized tests in the world for admission to post-Baccalaureate programs. It's very often required by universities when considering admission into their Master's or even PhD programs.