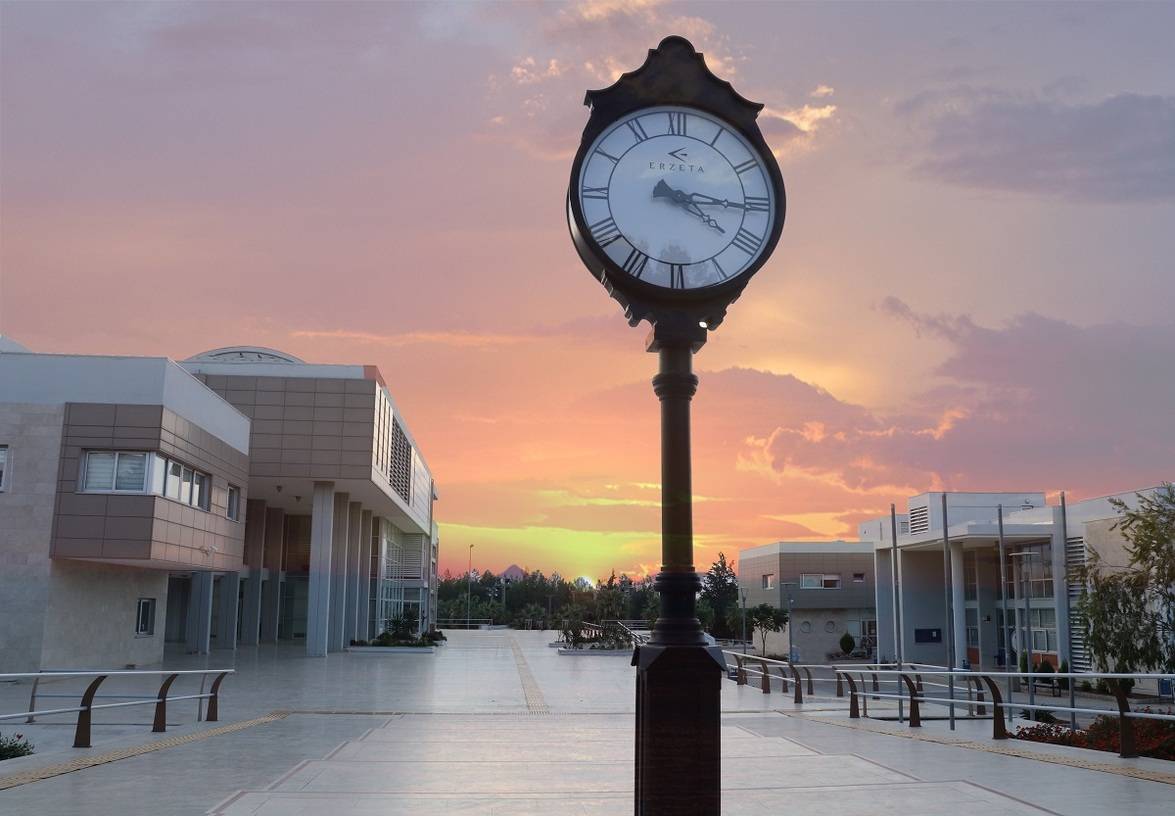 Campus Reviews
Why study at Eastern Mediterranean University, Northern Cyprus?
Read a summary or generate practice questions based on this article with the new INOMICS AI toolhere.
Founded in 1979 as the Institute of Higher Technology, Eastern Mediterranean University has expanded both its Bachelor's programs offered and its student population. The university established its current name in 1985 after the Turkish government and the Turkish Republic of Northern Cyprus agreed to mutually open the university as EMU.
It is now home to 18,000 students and 141 degrees (offered in 11 faculties and five departments). The main departments include Business and Finance, Computing and Technology, Health Services, Justice, and Tourism and Hospitality Management. They also offer an English preparatory program for people who are not confident in their English but desire to attend a university instructed in this language.
It is also apparently consistently placed in the highest 5% of universities on the planet by evaluating organizations like the Times Higher Education World University Rankings. This essentially puts it in the top 1,000 universities in the world.
Programs available at Eastern Mediterranean University
Within the faculty of business and economics at Eastern Mediterranean University, there are a large number of programs on offer. There are bachelor's programs in Accounting and Financial Management; Banking and Insurance; Business Administration; Economics; Finance and Banking; Human Resources Management; International Finance; International Relations; International Trade and Business; Management Information Systems; Marketing; Political Science; and Public Administration. There are also some double majors available and some courses taught in Turkish.
There are also a range of programs at the master's level, including Business Administration with or without a thesis; Diplomacy and Conflict Management; Economics with or without thesis; Finance and Banking with or without thesis; Gender Studies; Human Resource Management; International Relations; Management Economics; and Marketing Management. The option to do theses programs with or without thesis allows students to choose whether they want to do a research component in their studies or whether they would prefer a focus on teaching.
➲ Subscribe to find your ideal Master's program in Europe
Finally, there are also PhD programs offers in the faculty, including Business Administration; Economics; Finance; and International Relations.
➲ Subscribe to find your ideal PhD program in Europe
Research specialities at Eastern Mediterranean University
The economics research at the Eastern Mediterranean University is focused on international topics like international relations and international trade. There is also a focus on finance and banking topics which are directly applicable to understanding the modern global financial system. Much of the research revolves around practical matters of bushiness more than theoretical aspects of economics.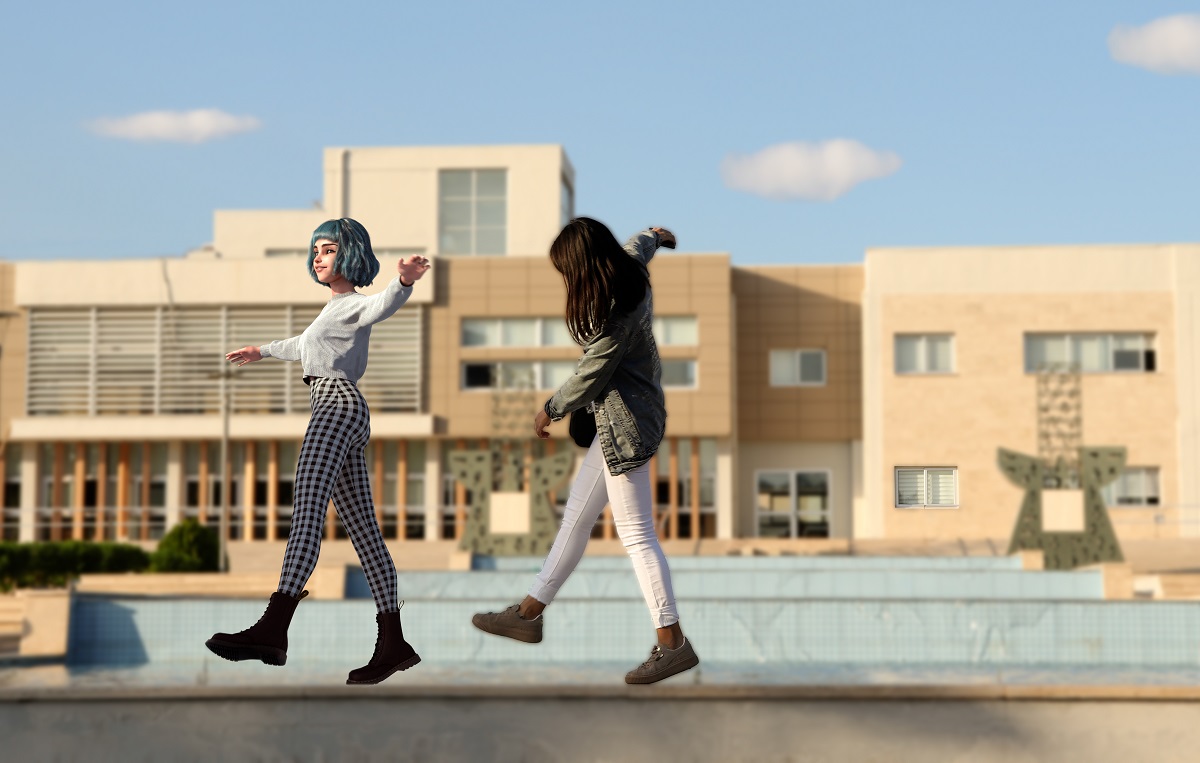 The university does encourage interdisciplinary research as well, so there is an option to combine research in economics fields with other fields such as health services or computing.
Tuition fees and cost of living at Eastern Mediterranean University
Tuition fees at Eastern Mediterranean University are in the mid-range, comparable to what you might pay at a UK university. A bachelor's program in the faculty of business and economics, for example, will cost around $8,500 per year in fees. However, there are also scholarships available at 50% and 25% which can make studying more affordable if money is an issue for you.
Graduate programs have fees charged per semester (of which there are two per year) and by course and projects. You can expect to pay between $700 and $4000 per semester for registration fees, depending on whether you are a Turkish or international student, whether you have a scholarship, and whether you are doing a thesis or a non-thesis course.
The good news is that living in Northern Cyprus is fairly affordable, with a low cost of living. You can expect to spent between $3,000 and $4,000 on living costs per year at the Eastern Mediterranean University.
Facilities at Eastern Mediterranean University, Northern Cyprus
The university is also home to an expansive library containing more than 120,000 books as well as free access to hundreds of databases. It is one of the most impressive libraries on the island. Conferences, events, and arts programs also occur here frequently. Most unique is perhaps the classical music listening area, which was established in 1988, and offers an ever-increasing collection of one of the earliest forms of music ever created.
They also offer a cardio center, a closed sports complex with 3,500 seats, and an open area of 66,500 m for sports, amongst other exclusive facilities only students and faculty are able to benefit from.
The region of Northern Cyprus
Northern Cyprus is officially governed by Turkey in a situation that reflects the island's long and often-difficult history - to this day there exists a UN buffer zone separating the two areas. It is here (in the North) that we find the Eastern Mediterranean University.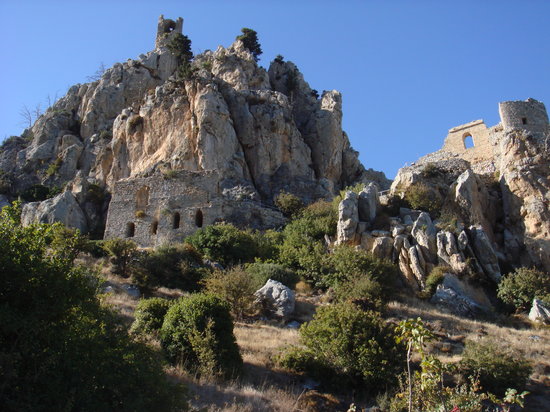 St. Hilarion Castle, Northern Cyprus
Not only is the island encompassed by a beautiful ocean, but Northern Cyprus is also home to expansive mountains, namely the Kyrenia Mountains, also home to the Kyrenia Castle as well as the Apostolos Andreas Monastery. But, most notably, the mountain is home is a legend about a young man who fell for a beautiful queen, who was not interested in his courting, and asked that he bring her the precious water from the monastery in an attempt to do away with him. He prevailed and brought back the water, but the queen, aghast at his triumph, again denied him. In a fit of rage, he poured the water on the earth, picked up a handful of mud, and flung it past the queen's head all the way into the Kyrenia Mountains, where it formed into a peak of five fingers.
There are many legends and historical artefacts in Northern Cyprus. The Kyrenia Shipwreck Museum holds the oldest ship ever found—scientists estimate it is from 288 or 389 B.C., and was sailed during the Hellenistic period following the death of Alexander. 29 other ships were also found, and extensive examinations have found they did business on the Aegean and Mediterranean coasts before heading for Cyprus.
Besides hundreds of thousands international students, Northern Cyprus is home to green and loggerhead turtles, which lay their eggs on the empty beaches uninhabited by vexatious humans. In 2008, over 600 turtles laid eggs, and 110 did on Algadi, a protected beach designated for turtles.
Comments from a current student
Current student at EMU, Aida Rakhimova, describes life there as an international student:
"I study at Eastern Mediterranean University in Northern Cyprus where the international students gather together and share knowledge as well as they share common activities.
"The Sun. Green. Historical. These could be the words that I would've to describe my campus. Every day of our student lives the Sun has never left our campus because the weather over there is warm and joyful all year round which gives huge opportunity to enjoy the beach of our university. There are hundreds of reason why I like this university but these are the main reasons why I chose exactly this university," said Aida Rakhimova, a current undergraduate student at Eastern Mediterranean University, Northern Cyprus.
"The moment which I love the most is High Honor ceremony in my International Relations department. I love this moment because it means that I fruitfully end each semester with high academic results. But at the same time, I impatiently await the moment of spring, color and sand festivals. These are my lovely moments at this university. Because they come one after another and such holidays give enormous fun to our everyday study routine. The university doesn't only mean endless studies but it also allows me to communicate and engage in social interaction with other cultures and languages. The main language is Turkish on this side of the island and I learned the Turkish language very well and I am proud of it because it makes my interaction with locals easier. This is the big advantage of international university abroad.
"I would embrace other high school students or any other person who wants to get an education abroad that this university could be the best choice. They may not only enjoy the academic life also it goes hand in hand with beach, holidays and deep cultural interaction. That is the life on the Island."
➲ Discover all study programs in Cyprus