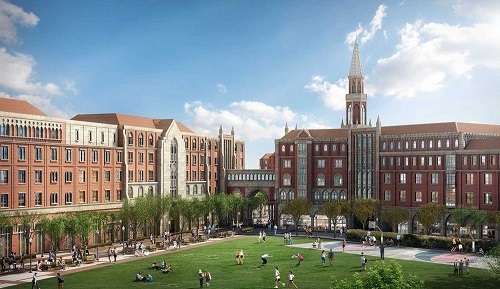 Campus Reviews
Why study at the University of Southern California?
Read a summary or generate practice questions based on this article with the new INOMICS AI toolhere.
The University of Southern California is one of the US's most prominent universities, with alumni including over 150 recipients of the Pulitzer and Nobel Prizes, Academy, Emmy, and Grammy awards, as well as the National Endowment for the Humanities.
USC is placed twenty-second in the nation for all universities, and less than a fifth of applicants are accepted each year, which accounts for classrooms often holding no more than eight students.
Economics programs at University of Southern California
The University of Southern California offers a variety of programs at undergraduate, master's, and doctoral levels though its Department of Economics.
For undergraduate students, programs are arranged in the US style, where students pick a major and/or minor subject to study to complete their degree. This allows a wide degree of flexibility and gives the opportunity for students to take unusual combinations of subjects which may appeal to them particularly or fit with their specific career ambitions.
There are four major undergraduate programs offered in economics: a BA in Economics, a BS in Economics Mathematics, a BA in Political Economy, and a BA in Social Science with an emphasis in Economics.
For students interested in taking a minor in an economics subject, they can choose from an Economics Minor or a Behavioural Economics Minor. The Behavioural Economics focuses more on psychology and social science-type concepts as applied to economics with both theoretical and experimental components to classes. The Economics Minor is divided into three tracks of Law and Political Economy; Finance and Money; and International Economics, so students can choose which particular speciality is most appealing to them.
Masters students can study for a Master of Science in Applied Economics and Econometrics (MS AEE). This is a flexible program which last between one and two years and allows students to pick a specialization. All students study core economic theory, but they can also choose which of the following topics to specialize in: Economic Policy and Development; Big Data Economics; Health Economics; Economic Consulting; Behavioural Economics; and Financial Economics.
➲ Subscribe to find your ideal Master's program
For those interested in pursuing a PhD, there is an option for Doctoral studies in the Department of Economics as well. The graduate program brings doctoral students into contact with the entire economics faculty, as well as other economists at institutions such as USC Marshall, USC Price, USC's Schaeffer Center and the USC Center for Social and Economic Research. To complete a PhD requires students complete a total of 70 academic units including 60 units of graduate-level coursework, 6 units of seminar classes, and 4 units of dissertation research.
➲ Subscribe to find your ideal PhD program
Research strengths at University of Southern California
Research is a major part of the Department of Economics, and there is a consideration of equality in the economics profession shown through an emphasis on research relevant to racial inequality and discrimination. In addition, the department focuses on research in areas including economic theory and econometrics, applied economic analysis, including microeconomics, macroeconomics, international and development economics, urban and regional economics.
The department also hosts four research centers where students and researchers can come together to focus on particular topics: the Center for Applied Financial Economics (CAFE); the Center for Economic and Social Research (CESR); the Institute for Economic Policy Research (IEPR), and the Los Angeles Behavioral Economics Laboratory (LABEL).
Other areas of study at University of Southern California
Although most students are pursuing business and social sciences, it is also important to shine the spotlight on the global acclamation USC has received for its cinematography and acting programs. Graduates have landed parts in True Blood, Suits, Bones, and in movies like Rogue One or Black Panther, to name just a few.
Students are mentored by the likes of Kate Burton (known for Scandal) and other professionals coming from every artistic field imaginable. USC also hires the occasional guest professor, one of the most memorable being actor and director James Franco.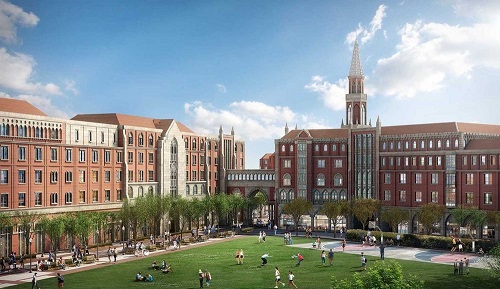 USC is also academically involved on a global level, and offers exchange programs in many prominent departments around the world. This includes the opportunity to exchange at three premiere business schools in other countries, or collaborate on projects internationally as you digitally attend classes with other students across the globe.
Tuition fees and cost of living at University of Southern California
One major issue to consider if you are thinking about attending the University of Southern California is the cost of the courses there. As a private US university, attending USC can be exceedingly expensive to a degree which is beyond most people's means. That's why financial aid is also very important, with approximately two thirds of students attending the university receiving some amount of financial aid.
The university shares estimates for total costs of attendance which include both tuition fees and the steep costs of living in Los Angeles. A full-time undergraduate, masters, or doctoral student can expect to pay a punishing $60,000 per year in tuition fees, with an additional $26,000 per year in costs like additional fees, housing, food, books, transportation, and personal costs.
The financial aid offered by the university includes grants and scholarships which do not need to be paid back, and these comprise around three quarters of the aid awarded by the university.
Student facilities at University of Southern California
USC offers countless campus activities, including arts and crafts, programming, leadership initiatives and introductions to non-profits. Any club you can dream of, they'll probably have. Most impressively, and uniquely, they have developed a database known as OrgSync, which allows you to find organizations you may be interested in, keep in contact with them, and monitor your personal involvement in them.
They also offer "alternative breaks," allowing you to aid in the promotion of important causes in countries like Guatemala or in off-the-beaten-path places like the Navajo Nation. Now that's what I call a sustainable community and effective outreach.
USC alumni are well-equipped for life after graduation, due in part to the reputation of their university, and also because of the nourishment the USC administration and faculty provide for their fledgeling pupils. If you hunger for a challenge, USC will push you to your limits. If you desire to go to a university illustrious inside and out, USC is the place to be.
Living in Los Angeles for students
One of USC's most attractive characteristics is definitely its location. Placed just southwest of downtown Los Angeles, USC provides easy access to the hub of one of the most thrilling industries of our day and age, the film industry. If you end up becoming employed in this field, you'll never be disappointed by the unpredictability.
In actual fact, Los Angeles offers an abundance of opportunities, not just in the film industry. Both USC and UCLA's medical departments are exceptionally progressive and distinguished in the international medical community.
In general, Los Angeles is a diverse city with boundless opportunity, only really comparable to New York when thinking about the U.S. The main attractions can be found downtown, of course, with the Hollywood Walk of Fame, the Griffith Observatory, and the many art museums. But the actual centerpiece is Disneyland, the pinnacle of American childhood. Plus, we can't forget Universal Studios, the iconic Hollywood sign, and the Santa Monica Pier. And the constant flow of celebrities, if you're into that. But if you're looking to travel, the Los Angeles International Airport is the exact distance away as downtown for a fast escape.
➲ Discover all study programs in the US
Also Interesting

Studying in the USA: How to apply for a student visa

So you want to study abroad in the United States of America, the largest economy in the world. In keeping with its "melting pot" reputation, the US has been an education destination for many over the years, and is filled with many high-quality, internationally competitive universities. Of course, if you're an international student, you'll probably need to get a visa before you can go.

Top Master's Programs in Economics

Choosing your master's program is a big decision – with so many courses available, how can you find the right one for you? We're here to help by sharing a selection of great master's programs that you can find on INOMICS.

Working in the USA: How to apply for a work visa after graduation

So, you're studying for your economics degree in the United States of America. It's going well, and you're enjoying life in the USA, so much that you're thinking about staying longer and looking for a job in the US.