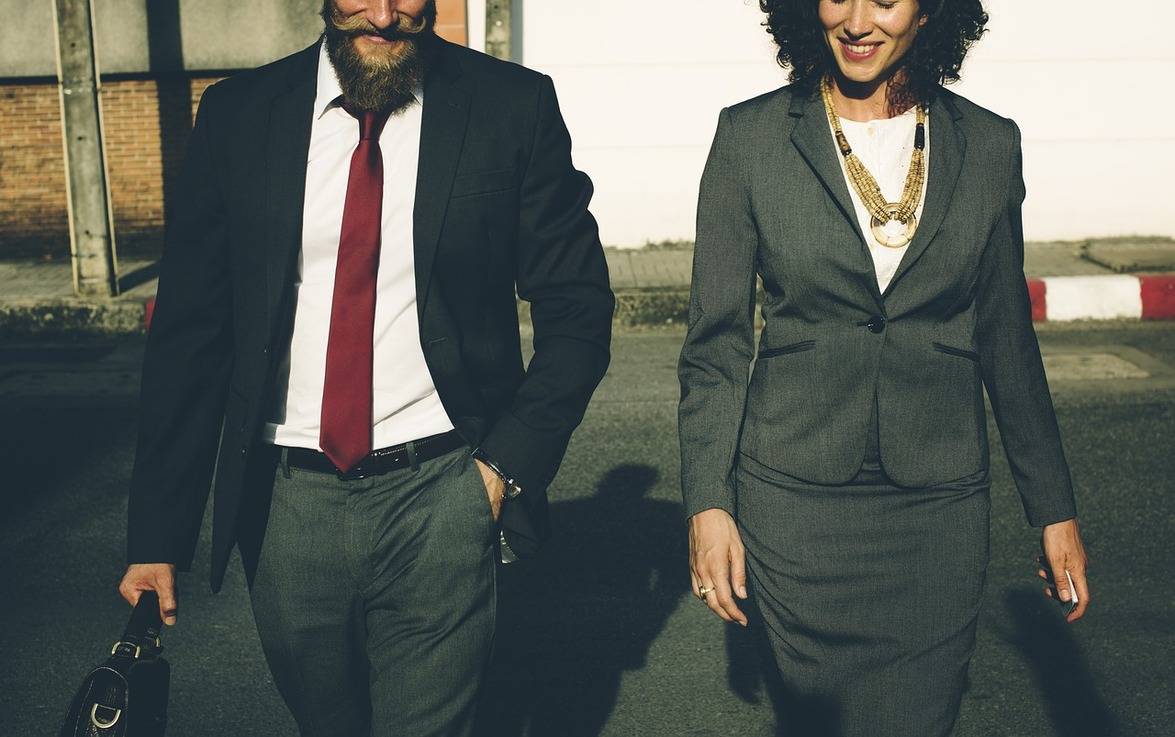 Gender Pay Gap Prevails in Economics
The following is an analysis of data taken from the INOMICS Salary Report 2018 - downloadable for registered users here. Specifically, it looks at the representation and average salaries of both men and women, across all levels of seniority, in academia and the private sector. It is the 5th instalment in a series of insights handling the Report's findings, and the first that seeks analysis through the prism of gender. The first four can be found in our insights section.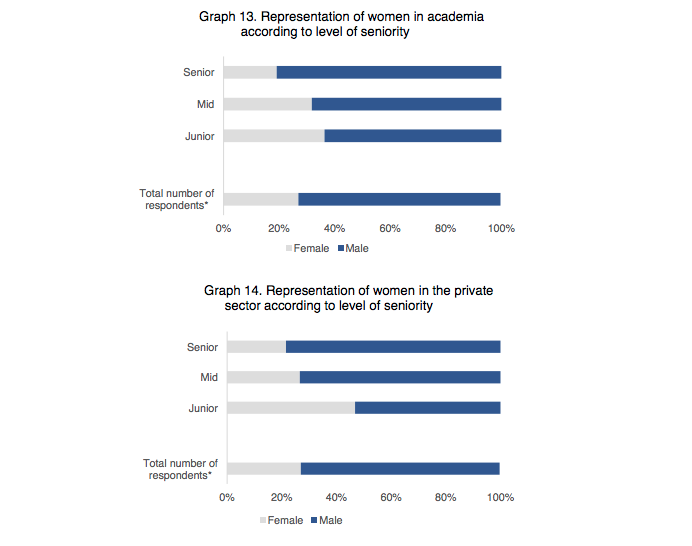 As in previous years, around a quarter of our survey's participants were female. However, because this edition is our largest, in terms of respondents, to date, the actual number increased on last year, totalling 586. The representation of women according to the level of seniority varies significantly, with women overrepresented at junior-level and midlevel positions within academia. Worryingly, senior-level women are underrepresented in both academia and the private sector – the trend exhibited clearly in both graphs above. This indicates the existence of a "glass ceiling" that makes it disproportionately difficult for female economists to reach senior level positions.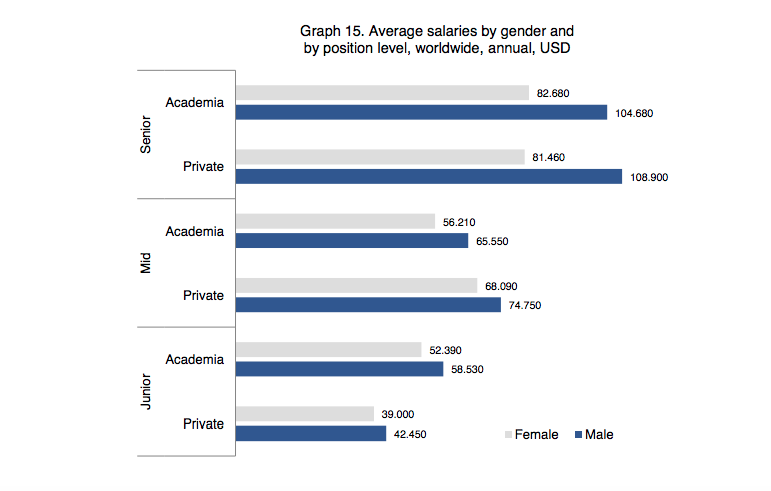 There is also a salary disparity between male and female economists that, as the graph above shows, increases with seniority. While at junior-level discrepancies in pay are around $6,000 and $3,000 in academia and the private sector respectively, at senior-level this increases to $22,000 and $28,000. In percentage terms, this equates to men receiving 27% and 34% higher salaries – a shameful gulf. Evidently then, even when the 'glass ceiling' of job accessibility is circumvented, females often then encounter a 'salary ceiling' - quite obviously, the field of economics has much to do to achieve salary equality across the genders. It is, for this reason, we believe studies like our Salary Report are essential; publicising and exposing retrograde trends, and beginning conversations that will eventually tackle such flagrant injustice.
➲ Download the full Salary Report here!
There will be more analysis of the Salary Report's findings in the upcoming weeks, keep an eye on the INOMICS insights section for future instalments. Additionally, for career opportunities and job listings in business, finance, and economics, take a look at our jobs section. It has all that you will need to take that next big step!
You need to login to comment