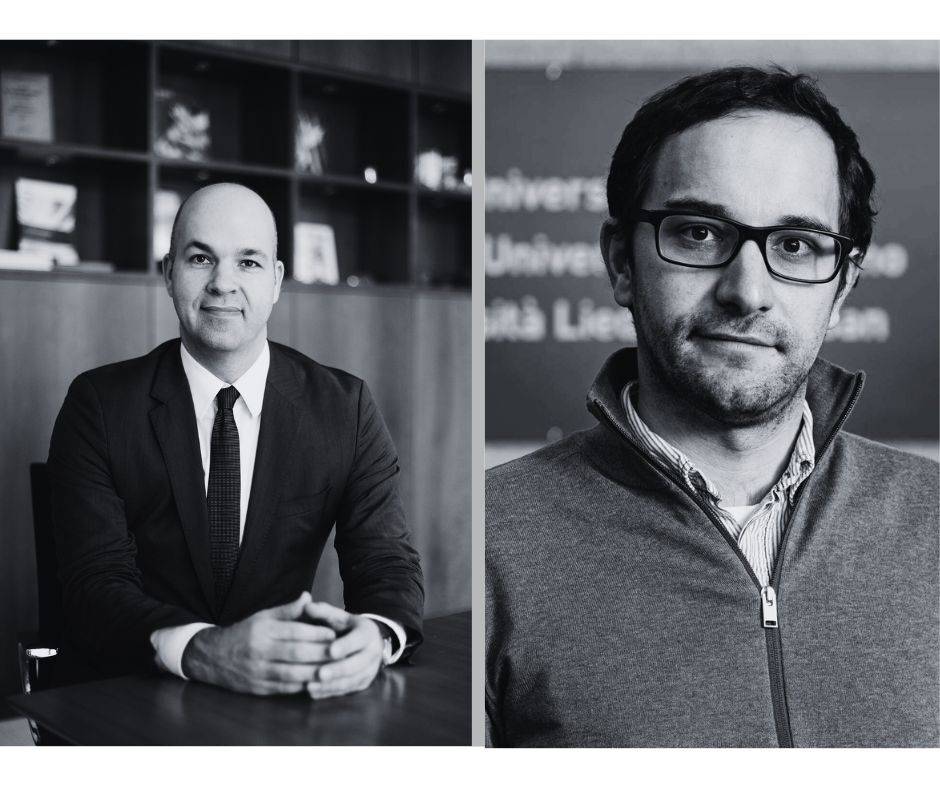 Into the Economist's Mind
The INOMICS Questionnaire: Fratzscher vs. Ditzen
Read a summary or generate practice questions based on this article with the new INOMICS AI toolhere.
In the INOMICS interview series, Prof. Dr. Marcel Fratzscher asks economists questions about their field, their opinions on economics, some of their favorite things, and more. Today we took the chance to interview Dr. Jan Ditzen, an econometrician with a robust research presence. The interview, named Fratzscher vs. Ditzen (as is tradition), enlightens us on the contributions of Hashem Pesaran, the beauty of mountain scenery, details about econometrics and why its rigor is important for economics, and more.
Jan Ditzen is an Assistant Professor (RTD-A) in Econometrics at the Free University of Bozen-Bolzano, in Bolzano, Italy, where he was previously a postdoc. Since 2021 he is serving as Co-Editor/Digital editor of the economics journal Spatial Economic Analysis, responsible for the Replication Studies Section among other responsibilities. From 2017 to 2020 he was a Research Associate at the Centre for Energy Economics Research and Policy (CEERP) at Heriot-Watt University, where he was internally responsible for assisting BP plc with the BP Energy Outlook, and one of the fuel leads for the BP Statistical Review of World Energy. He obtained a PhD from Heriot-Watt University, a Master in Economics from Hamburg University and a Bachelor in Economics from Mannheim University.
Dr. Ditzen's research interests are in the field of Applied Econometrics with a focus on Panel-Time Series, Cross-Sectional Dependence, Spatial Econometrics, and Growth Empirics. He has also an interest in Simulation Studies and the implementation of econometric methods into statistical software.
Marcel Fratzscher: What is your favourite place on earth?
Jan Ditzen: Definitely a place out in the hills or mountains. My favourite two would be Grimentz in the Swiss mountains. It is a beautiful place with amazing views and has many good and happy memories. The second one is a remote cabin in the Norwegian mountains. It is a very peaceful and quiet place.
MF: Outside of economics, what occupation would you choose if you could be absolutely anything?
JD: That's a hard question, there are so many exciting and interesting occupations. An alternative would have been engineering; it must be great to see one's projects in real life. I usually joke that if I have enough of academia, I plan to become a shepherd in the Alps or a mountain guide.
MF: What is the virtue you appreciate the most?
JD: Honesty and being straight forward without too many words.
MF: Your all-time favourite figure in economics?
JD: As an econometrician I (have to) name one as well: Hashem Pesaran. His work on panel data and time series econometrics is unprecedented. Additionally he has some important work on empirical finance and macro models. Beyond that his influence on the profession, for example in the form of his involvement in the International Association for Applied Econometrics, will be lasting.
MF: Your #1 economics blog?
JD: Surprisingly, I am not following many blogs, but I enjoy reading Daniel L. Millimet's blog "How the (Econometrics) Sausage is Made". Daniel offers easy to read articles on econometrics and related current topics. What I enjoy is that his blog connects well to recent contributions or debates in the literature and outside of it.
MF: Your ideal student?
JD: A student who asks the "right" questions. The "right" questions are those which make you rethink the material you teach, or even give you ideas for new research.
MF: What should be done to address a gender bias in research in economics?
JD: I am a fairly junior researcher, so my influence in hiring and strategic decisions is relatively minor. However I think as a profession we need to be more inclusive. In particular we need to motivate female students to pursue PhDs in areas which are male dominated. Too often I end up in conference sessions which consist almost exclusively of male presenters.
MF: What is the most misguided research agenda in economics?
JD: It is not really a research agenda, but we need to improve on our empirical work. At the end of the day economics is a social science and empirics is the vehicle to validate economic theories. Therefore we have to take it very seriously. From my perspective there are currently two weaknesses. The first one is a technology gap between empirics and econometric theory. Academic papers should try to use the latest econometric methods because those are either solving issues or shortcomings in existing methods, or are a better fit for a specific problem. On the other hand, there are many elegant and beautiful econometric methods which will hardly be used in applied work. The reason for this gap is that many methods don't find their way into statistical software, which manifests a disconnect between the two sides. For econometric theorists, it is often not interesting to follow up on the implementation of their methods into mainstream software. Practitioners often do not cite software or packages, which removes incentives for the original authors of the methods or 3rd parties to invest time into transforming econometric methods into statistical software- from my own experience I know how long developing a well working package takes. This leads to the next weakness: reproducibility of existing studies. The data collection and processing, and production of results are too intransparent in too many papers. If results cannot be validated and reproduced, how can we be sure that their conclusions are sound? Luckily journals have started putting more effort into this. The Journal of Applied Econometrics or the American Economic Association are pioneers, and the Royal Economic Society is currently looking for a data manager.
MF: What is the most promising current research field or issue in economics?
JD: There is the saying that "Data is the new oil" and we economists know how to handle data and draw conclusions from it. Thus I think there is a lot to learn from the combination of machine learning, big data and economics. There are still a lot of gaps in the theoretical literature and the topics only slowly find their way into more general questions and journals. Using data in the right way can improve the lives of many humans and our planet. Related to this, the use of data itself for a society or economy is also an under-researched topic in economics.
MF: Where does economic research have the most influence on policy-making?
JD: Certainly monetary economics and central banking. There is also a large influence of development economics and of course competition economics.
MF: On what issues should policy listen more to economists?
JD: To be honest, this is a hard question. Out of my head, there are a lot of issues from different fields. In general I believe policy should listen more to science. With respect to economics, outcomes in economics can be driven by the author's perception, or even ideology. This can be a problem when it comes to funded research activities, especially done by some research institutes. I think a big issue is that policy makers need to understand better from whom the research comes, and what are the background and limitations of the research. Science is complicated and there is no simple answer. As an econometrician, I would hope for better openness and quality of data. Data can inform in so many ways, but before that, it needs to be collected, processed and analyzed. A slightly German-centric view: There was a recent initiative by German economists for an improvement on data quality and accessibility in Germany which I hope policy makers will follow.
MF: What is your career advice to a young economics researcher?
JD: Be curious and don't be shy to ask questions, no matter about what or to whom. Follow your own interest and instincts, even if it might not produce the greatest outcome. Finally, don't forget your private life, the persons and activities you love and enjoy.
Also Interesting

The Job Outlook for Economists in the US

Being (or becoming!) an economist probably seems like a good idea. After all, you're reading the INOMICS Blog! Beyond reading relevant advice and interesting articles, it can be helpful to have real data to answer questions about the job market for economists.

Why So Serious? 10 Hilarious Economics Jokes to Lighten the Mood

Are you feeling overwhelmed by the complexities of economics? Do you need a break from the serious and often confusing world of resource distribution, scarcity, and production? Look no further! We have collected 10 hilarious economics jokes that are sure to bring a smile to your face. So sit back, relax, and get ready to laugh!

2023 Nobel Prize in Economics - The Winner

The famous 2023 Sveriges Riksbank Prize in Economic Sciences in Memory of Alfred Nobel, colloquially known as the Nobel Prize in Economics, has been awarded to a Harvard University economist this year: Dr. Claudia Goldin. The prize – worth 11 million Swedish crowns, or about $1 million or roughly €949.000 – was awarded to her by the Royal Swedish Academy of Sciences "for having advanced our understanding of women's labour market outcomes…Her research reveals the causes of change, as well as the main sources of the remaining gender gap."1
You need to login to comment