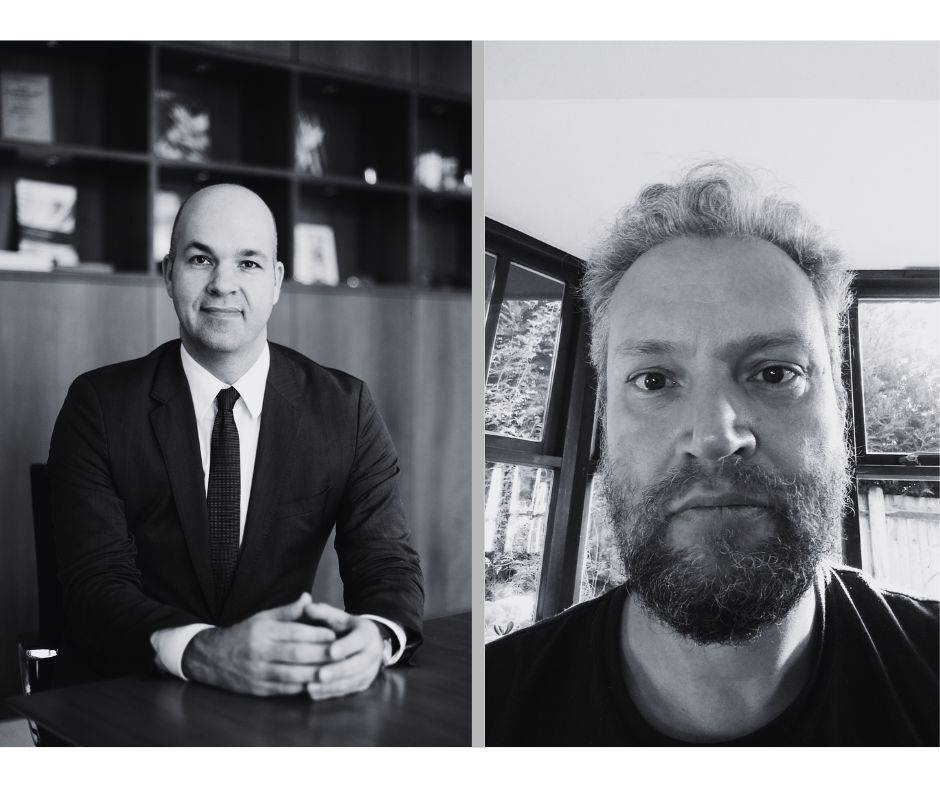 Into the Economist's Mind
The INOMICS Questionnaire: Fratzscher vs. Tol
Read a summary or generate practice questions based on this article with the new INOMICS AI toolhere.
In this article, INOMICS interviews Dr. Richard S.J. Tol, member of the Intergovernmental Panel on Climate Change (IPCC) when it was awarded the 2007 Nobel Peace Prize and a researcher at the forefront of economics and climate policy. Dubbed Fratzscher vs. Tol as Prof. Dr. Marcel Fratzscher resumed his role as interviewer, the conversation touches on gender discrimination in economics, the increasing availability of historical data, and how climate policy can clash with economic research.
Dr. Richard S.J. Tol MAE is a Professor at the Department of Economics at the University of Sussex, the Professor of the Economics of Climate Change at the Institute for Environmental Studies and Department of Spatial Economics at Vrije Universiteit in Amsterdam, the Netherlands, and a Research Fellow of the Tinbergen Institute, CESifo, and the Payne Institute for Public Policy. He is an elected Member of the European Academy. Formerly, he was a Research Professor at the Economic and Social Research Institute in Dublin, the Michael Otto Professor of Sustainability and Global Change at Hamburg University, and an Adjunct Professor at the Department of Engineering and Public Policy at Carnegie Mellon University in Pittsburgh, PA, USA. He has had visiting appointments at the Canadian Centre for Climate Research, the University of Victoria in British Colombia, at the Centre for Social and Economic Research on the Global Environment at University College London, and at the Princeton Environmental Institute and the Department of Economics at Princeton University.
He received an M.Sc. in econometrics (1992) and a Ph.D. in economics (1997) from the Vrije Universiteit Amsterdam. He is among the top 100 most-cited climate scholars. He has 299 publications in learned journals (with 100+ co-authors). He specializes in the economics of energy, environment, and climate, and is interested in integrated assessment modeling. He is the editor-in-chief for Energy Economics, a top field journal. He is, to date, the author of the only major English-language textbook on the economics of climate change. He was an author of Working Groups I, II and III of the Intergovernmental Panel on Climate Change (IPCC), and by extension a member of the winning institution of the Nobel Peace Prize in 2007.
Marcel Fratzscher: What is your favourite place on earth?
Richard Tol: Wherever the wife and kids are, but I would like them to be in County Clare, Ireland.
MF: Outside of economics, what occupation would you choose if you could be absolutely anything?
RT: I'd grow fruit.
MF: What is the virtue you appreciate the most?
RT: Intelligence (it's not a virtue, I know)
MF: Your all-time favourite figure in economics?
RT: Tom Schelling
MF: Your #1 economics blog?
RT: What's a blog?
MF: Your ideal student?
RT: The ideal student is the one who teaches me.
MF: What should be done to address gender bias in research in economics?
RT: That is a hard one. We're only just beginning to understand the extent of sexism in economics. As a start, we all need to examine our own biases. It would help if some people would retire. Some argue for role models, but I think that poses an unfair burden on the few candidates. It will take a while, but we should remove all that holds women back, from aggression in seminars and harassment at conferences, to delays in review and different treatment in hiring and promotion.
MF: What is the most misguided research agenda in economics?
RT: I really do not understand macroeconomics. All they seem to do is construct models that have a superficial resemblance to some observations. They seem to have forgotten that John von Neumann could make an elephant wriggle its trunk with five parameters.
MF: What is the most promising current research field or issue in economics?
RT: I am most impressed with the rapidly expanding availability of historical and pre-historical data. This is not just interesting in its own right, but it also exposes blind spots in our understanding of the institutional and technical context in which economics happens.
MF: Where does economic research have the most influence on policy-making?
RT: Monetary policy is by and large outsourced to economists.
MF: On what issues should policy listen more to economists?
RT: Climate policy is at odds with economic research in almost every respect, from target setting to instrument choice. Anne Krueger should have shared Bill Nordhaus' Nobel. Climate policy is first and foremost about snouts at the trough.
MF: What is your career advice to a young economics researcher?
RT: Be yourself. There are more than enough plastic phonies already.
Also Interesting

Into the Economist's Mind

The INOMICS Questionnaire: Fratzscher vs Wursten

Professor Marcel Fratzscher, esteemed macroeconomist and president of the DIW Berlin, once again asks questions about economics and life in general to a peer in the field. This time, he has the pleasure of being joined by postdoctoral researcher Dr. Jesse Wursten, who generously agreed to take the hot seat in this exchange. Thus, the back-and-forth has been dubbed Fratzscher vs. Wursten, as is tradition. What follows is a conversation that offers insight into some of the challenges of balancing family with an economics career, the usefulness of economists when it comes to analyzing policy externalities, and more.

The Challenges Faced by Small Island Economies

Islands bring to mind a particular vision of beaches, coconuts, and relaxation that's hard to beat. Many people think of them as the ultimate vacation destination, and indeed tourism is important for many islands. Yet due to their unique geography, most islands in the world face a set of economic challenges that many mainland nations don't experience.

Frank P. Ramsey

Students often learn about important figures in economics only briefly and in passing, yet the content taught in economics courses often comes from brilliant economists such as these.
You need to login to comment