Prof. Christiane Baumeister will give a series of lectures on "A Bayesian Approach to Identification of Structural VAR Models".
Prof. Baumeister is an Associate Professor at the University of Notre Dame. Her primary research interests include the study of time-varying macroeconomic relationships with applications to the oil market and the transmission mechanism of both conventional and unconventional monetary policy using Bayesian methods.
These lectures challenge the current practice of identification of structural vector autoregressions which are the workhorse models in empirical macroeconomics and finance. Drawing structural inference from VAR models requires making use of prior information. This course provides formal tools of Bayesian analysis that allow to incorporate prior beliefs about the underlying economic structure in a flexible way and to characterize the contribution of prior information. The methods introduced in the lectures will be illustrated with applications in economics and finance.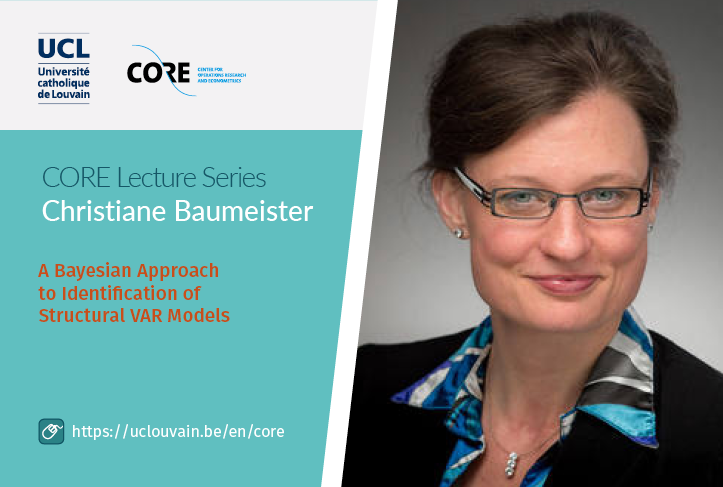 Start Date:
End Date:
Application Deadline:
Expired help
Fees
Regular fees: 150 - 300 EUR
Comment:

€150 for non UCL PhD students;
€300 for others
The course is free for UCL and ULB affiliated.
Voie du Roman Pays 34
Louvain-la-Neuve , Belgium