Additional Courses to Boost Your Economics Degree and Job Market Prospects
If you're doing an economics degree and thinking about ways to maximise your career prospects once you graduate, then there are lots of courses outside the realm of economics which can help with this. From business to programming to statistics courses, there are plenty of areas which can help you improve your chances of getting a job and widen your skillset more generally, if you've got the money and time to enrol on one. For some inspiration, here we've listed some of the more relevant side courses you could do to aid you on your career path.
Browse our course listings to help maximise your career prospects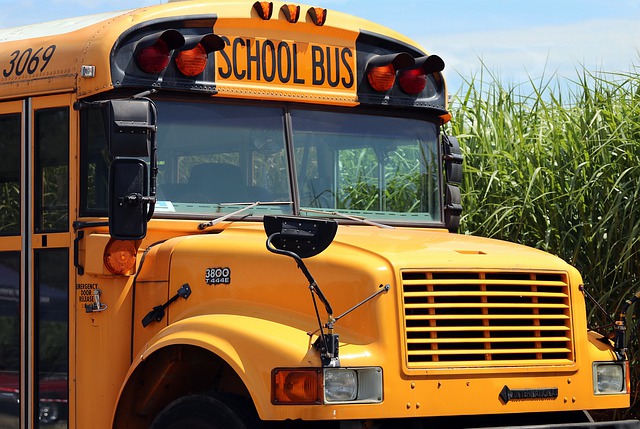 Business and finance
As there is a great deal of crossover between economics and business in the job market, you can widen the potential pool of jobs to which you can apply by taking some units in business or finance. You might have such units as part of your course, or you may be able to take units from the Business Studies department in addition to your regular units. You could consider studying topics like management, marketing, leadership, or accounting, all of which can give you an edge when it comes to applying for jobs and will be useful when you start work too.
Programming and IT
You probably already have basic IT skills like online research, word processing, using spreadsheets, and perhaps using databases, and the duration of your degree is an excellent time to extend these skills. If you find a course which will teach you programming skills or other advanced IT skills, these will be useful in all sorts of jobs. Even if you're not hugely technical, you can can find some IT skills which you can learn – for example, HTML is easy to learn and being able to build basic websites will be useful to many employers.
Statistics and data analysis
It's not always the most exciting of topics, but gaining a good understanding of statistics will help you during your degree and beyond. If your course doesn't include a methods course which will teach you the basic principles of statistics, then consider taking this as an extra unit. Also think about honing your data analysis skills by learning to use software like MATLAB, SPSS, R, or Stata. This will benefit you when you are performing data analysis for your projects, and will also show to employers that you have highly technical skills.
Real world projects
An excellent way to make yourself stand out in the job market as a recent graduate is to have experience on a real-world project. One of the best ways to do well when applying for jobs is being able to demonstrate that you have already succeed in the type of work which they are hiring for. You can impress an employer by showing that you don't just have knowledge from your studies, but also that you know how to apply that knowledge to a real-world business challenge. If you can find a course which offers you the opportunity to work on a project with a local business, for example, then you should jump at the chance. Also, make sure that you record the results of your project and write them down somewhere – if you can show that your project resulted in a 10% increase in sales, for example, or made a company's processes more efficient, then you can add this to your CV and it will be a real eye-catcher for hiring managers.
Placements and internships
As mentioned above, there's no better CV-booster than real-world experience. Your degree course may include a placement (in which you spending some time working for one of your degree units) or an internship (where you work for a company during the university holidays). Both of these are great ways to gain understanding of professional norms and how to work successfully in a company. In some cases, you may even be able to leverage an internship into a full-time paid position with the company if you do well.
Soft skills
One area which you shouldn't neglect in your degree is soft skills. These are non-technical skills which allow you to interact with other people more effectively, but they are sometimes overlooked by students as they are not tested academically. However, you can get a lot of benefit from taking a course of a day or two on topics like giving academic presentations, writing a CV, writing grant proposals, communication skills, and more. If you're looking to improve your job hunting skills by getting better at interviews, then you can certainly benefit from such a course. Universities typically offer soft skill courses either through graduate schools (for graduate students), or through the library or research department (for bachelors and masters students). Failing that, check out our INOMICS 2019 Handbook and read our piece on the most important soft skills to have.
Browse our course listings to help maximise your career prospects
---
Recommended Insights
The University Mental Health Crisis
The Economic Effects of Climate Change
10 Characteristics of Successful Students
Also Interesting

Top Economics Summer Schools 2015

Summer courses are a great way to broaden your knowledge, travel around the world and socialize with international students. Attending a Summer School is one of the ways in which you can efficiently combine the development of your knowledge and career with rewarding social activities. What is more, most Summer Schools are located right next to sandy beaches, hiking and cycling hotspots, water sports-friendly lakes and rivers, or cities where there is always something going on.

Top 10 Economics Employers

If you're finishing up a degree in economics, you might be wondering what career options you have open to you. Fortunately, an economics degree gives you many transferable skills, including hard skills like data analysis as well as soft skills like presentation, all of which can be useful in landing you a job.

Top European Master's Programs in Economics

As admissions season for Master's programs in Europe gets underway, we thought we would help you narrow your search by posting a list of 15 Top Master's Programs in Economics, grouped by country. Back in January we posted the Top Research Institutions in Europe, based on RePEc rankings. The list below moves beyond rankings to include personally selected institutions from across Europe that offer highly acclaimed Master's programs in a range of disciplines and specializations.