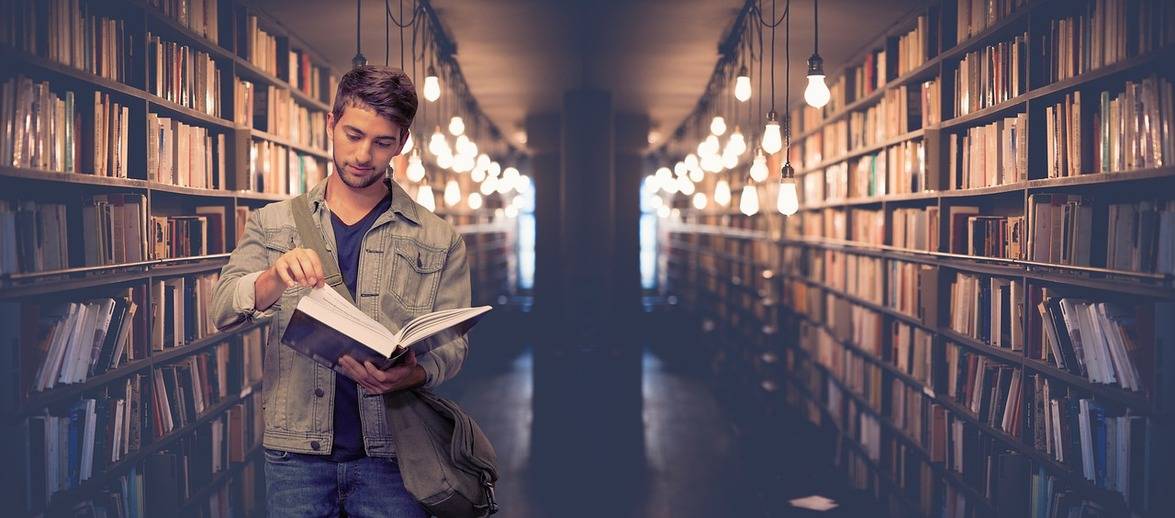 Recruitment Trends
Your Guide to Student Recruitment Tools & Trends in 2020
Read a summary or generate practice questions based on this article with the new INOMICS AI toolhere.
With a fresh year in full swing, it's time to start thinking about fresh blood, or in other words: attracting new, prosperous students to your institution. You know that you're worthy; you know that you have something unique to offer, and you know that you have the faculty, as well as the facilities, to provide an exciting, inspirational academic experience.
But, of course, if your prospects aren't privy to what you have to offer, you'd may as well not exist. It's harsh, but in many ways, it's true. And, in the age of digital transformation, reaching out to the right students though the touchpoints that they're most likely to engage with is essential to success.
No longer is demonstrating your values, telling your story and showcasing your offerings online optional - these days, if you want to get budding higher academics excited about your institution, you have to get digital.
To help you enhance your student recruitment efforts in 2020, we've put together a guide that outlines current student recruitment trends, in addition to a rundown of the tools that will help you connect with your audience in the most valuable way possible.
Student recruitment trends
A UCAS report revealed that in the UK alone, student applications for higher education dropped by 5% in 2017, with a 7% drop in the EU. But, while this may be the case, understanding your audience while remaining abreast of the latest recruitment trends will help you boost your enrollment rates this year, and beyond.
To help you steer your student recruitment efforts in the right direction this year, here are the three latest recruitment trends that you should know:
Emerging technology continues to evolve: In recent times, recruitment and technology have become almost synonymous, with artificial intelligence (AI) and machine learning (ML) tools and platforms becoming increasingly sophisticated, and tailored, to specific goals, needs and preferences. With such platforms, potential candidates are presented to the user based on their skills, background, personal goals and personality type. By using tech-driven recruitment platforms, you'll be able to understand your target demographic on a deeper level, while sourcing potential candidates that you can potentially reach out to and engage.
Data-driven recruitment equals success: You might use digital data for a number of reasons within your organization: measure student engagement, internal efficiencies, financial fluency, and more. But have you ever considered using demographic data to understand your target audience on a deeper level? Harness the power of analytics platforms such as Google Analytics to gain tangible insights that will help you tailor your communications, campaigns and recruitment processes to the needs, wants desires and interests of your prospects, and you will start to see positive results. Data-driven recruitment is set to be a big deal this year, and beyond, so ride the crest of this valuable wave now, before it's too late.
Recruitment marketing is now essential: Expanding on our previous point, creating cohesive recruitment student marketing strategies is now essential, with today's student spending large proportions of their time on various digital touchpoints, most of which are mobile.
That said, to help inspire your intuition's recruitment marketing efforts, explore our 10 top tips to build your university brand online
Modern day students: the hard facts
As mentioned, understanding the students of today holds the key to recruitment success. To give you a headstart, here are the essential facts you need to know about today's ambitious academics:
Campus visits are critical to the decision-making process: 46.7% of students consider a campus visit a significant factor in selecting a college or university.
Social media usage is at an all-time high: Social media usage has peaked among all demographics - and various studies suggest that more students now use social media platforms on a daily basis than ever before. Get social and engage your prospects where they feel the most comfortable.
More students are consuming online content all year around: Recruitment is not a seasonal activity anymore. The modern students are looking to engage to Universities even during festive seasons. Even more the social networks have made more accesible and easy to consume content of Universities during holidays. Take advantage of these dates and create campaigns that are driven to generate brand awareness for your Institution. As an inspiration we share here ideas on how to increase student engagement to your University over Christmas.
Offline or online is not enough: with the boom is new online technologies, apps, influencers, social media channels, etc. multi-channel campaigns are the only way to keep your brand relevant to digital-geeky generations who handle communicationand take decisions in channels such as websites, online and offline catalogues, email, direct mail, mobile, messaging apps, social media, etc. Multi-channel marketing has been heavily used mostly in the retail industry by enabling customers to buy a product or service by using the communication channel of their preference. However this approach can also be very effective in the recruitment industry.
Designing and implementing a multi-channel campaign can be a project that demands time and effort from you and your recruitment team. It may also seem to be expensive and it often requires resources that are not easily available at your institution. At 11 Academia Networks this month we have designed a special promotion package to help your institution implement a successful multi-channel campaign. Thanks to our experience with the summer schools, we decided to implement our knowledge in content marketing, social media promotion and online listing to promote masters and PhDs. From past campaigns, our customers attributed around 10% of the campaign results to our multichannel offer. If you are interested in booking a multichannel campaign for your program, you can contact us at info@11academianetworks.com. If you are already an INOMICS customer, please contact your account manager or send us an email to info@inomics.com to get more information about this offer.

Student recruitment tools
Now that you're up to data with the student recruitment trends, let's explore the tools you can use for ultimate success:
Applicant tracking systems (ATS): An ATS will empower you to make your application experience more cohesive, allowing you to monitor applications across a multitude of digital channels, in turn, offering a more personalized level of support to those interested in your organization. In doing so, you're likely to earn a higher recruitment conversion rate and more quality enrollments as a result.
Internet sourcing tools: Fundamentally, internet sourcing is using the right tools to source the right prospective candidates for your institution and reaching out to them on a personal level. By leveraging services such as LinkedIn for Students, XING, social media forums, and connecting with the right people, you'll be able to demonstrate your unique value and encourage more enrollments.
YouTube: With 1.8 billion users every month, YouTube boasts a great deal of opportunity for Institutions looking to entice prospective students. By offering virtual tours as well as mix of engaging, inspirational content that answers your prospects' most burning questions and delivering said content at an optimal time via the right online channel, you stand to drive more students to your application pages and onto your campus.
We hope these student recruitment trends and tips help you with your initiatives in 2020 and while it may be challenging out there on the digital battlefield, we know you have what it takes to boost your enrollment in 2020, and for many years to come.
Stay tuned this coming month for our PhD and academia recruitment and employer branding mini series where we will share invaluable tips and actionable advice on sourcing the best students and talent for your institution.
Do you have any of your own student recruitment tips? Share them with us by leaving a comment.
Join our community of recruiters!
Subscribe to our newsletter to get news in the education and recruitment industry, as well as offers from our company
Also Interesting

Studying in the USA: How to apply for a student visa

So you want to study abroad in the United States of America, the largest economy in the world. In keeping with its "melting pot" reputation, the US has been an education destination for many over the years, and is filled with many high-quality, internationally competitive universities. Of course, if you're an international student, you'll probably need to get a visa before you can go.

Top Master's Programs in Economics

Choosing your master's program is a big decision – with so many courses available, how can you find the right one for you? We're here to help by sharing a selection of great master's programs that you can find on INOMICS.

Working in the USA: How to apply for a work visa after graduation

So, you're studying for your economics degree in the United States of America. It's going well, and you're enjoying life in the USA, so much that you're thinking about staying longer and looking for a job in the US.