Timberlake Consultants, established in 1982, are a company that operates globally, as a pioneer for the supply of econometric software, training and consultancy services. Our core business is to provide a total solution to clients working in the statistics, econometrics, forecasting, operational research and mathematical fields.

Training
We have vast experience in successfully delivering training courses across five continents (Europe, the Americas, Africa and Asia). Our courses are interactive and designed to help professionals and academics gain a competitive advantage and to develop their existing skills and keep-up with the latest theoretical and software developments in the statistics and econometrics fields.
Public Attendance Courses
Intensive courses aimed at all levels and include examples and exercises built around the leading software packages available.
> View our full Training Calendar
Seasonal Schools
Spring, Summer, Autumn and Winter sessions, arranged as series of 3-6 courses that run on consecutive days and taking place in the UK, USA, Portugal, Middle East and Brazil. The majority of these sessions are delivered by leading econometricians from Cambridge and Oxford Universities.
> View all of our upcoming Seasonal Schools
On-site Courses
Bring our training providers to you and your team. Ideal for training multiple users within an organisation to a schedule that suits you. All of our public attendance training courses are available for delivery as on-site courses.
> Find out more about our on-site courses
Webinars (web based courses)
Webinars or online seminars cater to those finding difficult to take time off work or to travel to and attend public courses. As with all the training courses we offer, webinars are very practical, hands-on and involve all popular statistical and econometrics software packages.
> Find out more about our webinar courses
Free software demonstrations
Our in-house econometricians are on hand to help users trial different software packages and master specific skills. To inquire, get in touch with our team using the contact details found at the bottom of the page.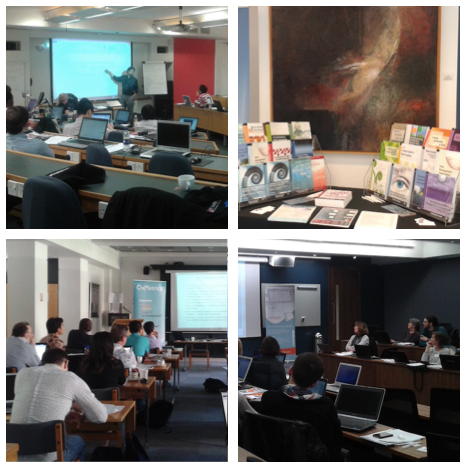 Software
Timberlake Consultants is a worldwide market leader in the sale and distribution of statistics, econometrics, forecasting, operational research and mathematical software.
We have long established and close partnerships with leading software developers in these specialist technical and scientific fields, including:
All software packages that we sell are sourced directly from the companies developing the software.
> View all of the packages in our portfolio
Consultancy
For the past 20 years, we have helped clients gain a competitive advantage by exploiting the links between statistical, econometric, operational research and mathematical modelling and advances in technology and software.
The application of statistics and econometrics is becoming increasingly popular in the commercial and applied research sectors largely as a result of greater availability of historical data and the need to drive decision-making by evidence-based practices.
We can help you:
Extract insights from your data and utilise evidence-based practices to drive decision-making
Build forecasting models
Keep up to date with new developments in statistical and econometrics theory, and software packages
Improve your practices through training and consultation
Automate procedures if your work involves repetitive tasks
Set up, train and support "data intelligence" departments in your organisation
> Find out more about our consultancy services
Contact
London, UK (Head Office)
Email: info@timberlake.co.uk
Web: www.timberlake.co.uk
International Offices & Agencies:
London, UK – www.timberlake.co.uk
Washington DC, USA - www.timberlake-analytics.com
Dubai, UAE – www.timberlake.ae
Lisbon, Portugal – www.timberlake.pt
Seville, Spain – www.timberlake.es
Warsaw, Poland – www.timberlake.pl
São Paolo, Brazil – www.timberlake-analytics.com.br
Cape Town, South Africa – www.timberlake-consultants.co.za
Akita City, Japan – www.timberlakejapan.com

You can also follow our latest news and training updates on Twitter: @timberlakeltd
Contact Information
info@timberlake.co.uk
Contact Email
+44 (0) 20 8697 3377
Contact Phone
Location