The department of Economics of Ca' Foscari University of Venice invites applications for a post-doc position in any area of Economics, beginning at the latest in September 2019. Candidates should have completed a doctorate by this date.
The salary is extremely competitive thanks to the Foscolo Europe Top-up Fellowship granted by Unicredit Foundation. The gross salary is 75000€ per year for three years. On top of that, Post-doc contracts benefit from a favorable tax treatment, in particular for non-Italian residents. There is the possibility to apply for lectureship before the end of the contract.
An established track record of publications is appreciated but not required at this stage, but candidates are expected to have a well-developed research agenda, and must be willing to work jointly with resident faculty members. This position involves no teaching, but it is possible to arrange it if the applicant is willing to do so; the Department offers entire courses of study taught in English both at undergraduate and graduate level. Knowledge of Italian is not required, nor a preferential title.
QS World University Rankings and Shanghai Ranking's Global Ranking both rank Ca' Foscari in the top 300 universities worldwide for Economics and Econometrics. The most recent Italian National Research Assessment ranked us as fifth economics department in Italy. The Department of Economics provides a vibrant international environment in the heart of Venice and has strong national and international ties, a successful record in applications for EU research funding and attracts high quality graduate and postgraduate students. We recently received a conspicuous funding by the Italian Ministry of Education, University and Research under the program "Departments of Excellence" for the 2018/2022 period., additional information about the department can be found here
For additional information regarding this position, please write to recruiting.dec@unive.it.
We will interview candidates at the EEA Job Market meeting in Naples on December 6-7. Candidates interested in this opportunity should apply to the specific call on econjobmarket by November 25th, 2018 here. They should include a motivation letter, the CV, one research paper and at least two reference letters.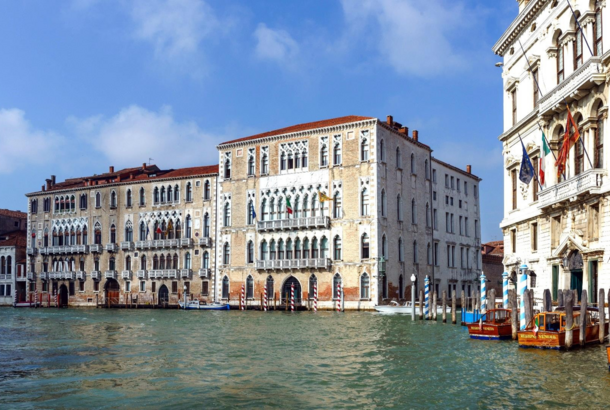 Application Deadline:
Expired
Application Deadline:
Expired
Cannaregio%20873%2C%20Venice%2C%20Italy