The Faculty of Economics and Management of the Free University of Bozen-Bolzano is seeking excellent candidates to fill the following academic position
Full or Associate Professor in Economics (13/A1 - SECS-P/01)
Bozen-Bolzano Campus
Profile
The candidate should have a PhD in Economics or equivalent and an excellent record of international scientific publications. All fields of Economics will be considered.
Position
The position offered is at the Full or Associate Professor Level in Economics (Professore Ordinario o Associato SECS-P/01 in the Italian system).
This is a tenured full-time position with a teaching load of 120 hours/year.
The salary is competitive with that of top European universities and, depending on individual circumstances, may enjoy fiscal advantages.
Approximate starting date: October 2018
For more information, please contact Prof. Mirco Tonin – mirco.tonin@unibz.it. For general information about the position, terms and conditions of working at the Faculty of Economics and Management please contact the Dean Prof. Oswin Maurer – oswin.maurer@unibz.it.
Requirements
According to Italian legislation, only candidates already holding an equivalent academic position (Full or Associate Professor) at their current foreign university are qualifying for a "direct call from abroad". The Faculty is particularly interested in applicants who will substantially contribute to its strong cross-disciplinary international research, as well as to its multilingual teaching culture.
Furthermore, applicants need to meet the following conditions:
record of excellence in scholarship at the international level, demonstrated by an appropriate publication record in leading international journals;

evidence of high-quality teaching and mentoring;

significant level of service to the department, the university, and the profession;

knowledge of at least two of the three official teaching languages at the Faculty of Economics and Management (German, Italian, English).

The Free University of Bozen-Bolzano aims to increase the proportion of women in research and teaching and therefore specifically encourages female scientists to submit their expression of interest.
About the Faculty
The Faculty of Economics and Management was founded in 1998 and now counts over 1000 students and more than 50 faculty members who study and work in three languages: German, Italian and English. Through academic excellence in research and teaching, the Faculty contributes to the development of the South-Tyrolean economy while being solidly connected to international scientific networks.
Research carried out in our faculty has been ranked no 2 in the Research Quality Evaluation in Italy in 2017 and the university is among the Top-10 small universities worldwide by THE (Times Higher Education).
The working language of the Faculty of Economics and Management is English but teaching is done also in German and Italian.
More information is available on the Faculty's website: https://www.unibz.it/en/faculties/economics-management/
Application procedure
Please send your expression of interest, together with a detailed curriculum vitae, a list of publications, an indication of your research focus, a short description of courses taught, your teaching evaluations, as well as a statement of your current academic position. We recommend the use of the form "Attachment A – University Academic CV" available on the following website:
https://www.unibz.it/en/home/position-calls/positions-for-academic-staff/?group=58&year=2017
Your application, duly signed and dated on the last page, must be sent to Free University of Bozen-Bolzano, Faculty of Economics and Management, attn. Mrs. Monika Bauer, Universitätsplatz 1, 39100 Bozen, or by e-mail: recruitment_economics@unibz.it
Expressions of interest will be accepted until Monday, December 4, 2017. Short-listed candidates will be invited to a skype interview in mid-December 2017 and afterwards to a personal interview in mid-January 2018.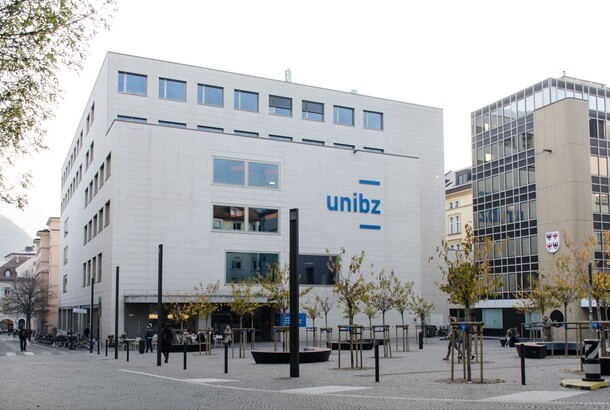 Application Deadline:
Expired help
Universitätsplatz - Piazza Università 1
Bolzano , Italy