INOMICS certified as a Carbon Neutral Website
 Berlin, January 14th, 2021
---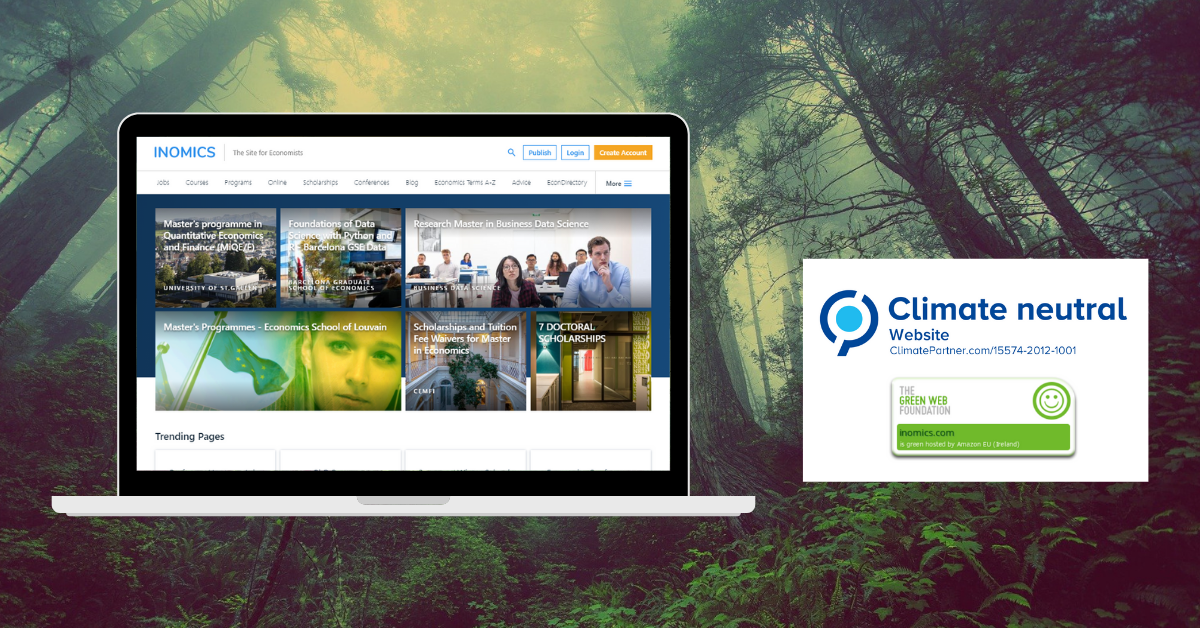 ---
INOMICS has been certified as a Carbon Neutral Website. This means that in addition to carbon reduction measures undertaken by the company in the past year, the remaining footprint caused by the running and use of INOMICS is offset by contributions to internationally recognised (VCS) projects that reduce carbon emissions.
Specifically, we contribute to hydro-electric power generation projects in Africa, in the Democratic Republic of Congo. This project not only generates green energy for local populations, but by replacing and reducing the extent of wood and charcoal burning it also reduces the demand for these fuels, sourced from forests home to endangered species of mountain gorillas and other threatened species. The project additionally provides employment and income for the local economy, with all the benefits for local communities that this brings. 
Christopher Nash, Operations Director for INOMICS parent company, 11 Academia Networks, says:
"This certification represents the culmination and recognition of measures that we have taken as a company in the past year, including hosting our websites on carbon neutral servers, and reducing our internal "office" footprint through switching to a green energy provider. We will continue to look for ways to reduce our extended footprint, for example by selecting future suppliers based on their green-credentials, and by raising awareness among our users, suppliers and customers of this initiative and the role that every company and individual can play in reducing worldwide carbon emissions. This certification helps us to achieve this."
The certification was awarded by Climate Partner, a well-established certification organisation. Details of the certification are available here.
If you are interested in learning more about our Green initiative, please contact us at info@inomics.com
---
About INOMICS
INOMICS is an online platform that helps students, teachers and researchers in economics reach their academic and professional goals. This is achieved through the provision of a personalised feed of opportunities, of jobs, courses, programs, and grants, updated daily and tailored to match one's own specified ambitions. With an expert community of over 500,000 economists and students from around the world, INOMICS has a proven track record of helping its members take that next step - it is 'the power of niche recruitment'.
---
Contact PR & Communications
INOMICS
11 Academia Networks GmbH
Am Kupfergraben 6a
10117 Berlin, Germany
media@inomics.com