INOMICS customers can now edit their announcements
Berlin, October 26th, 2015
---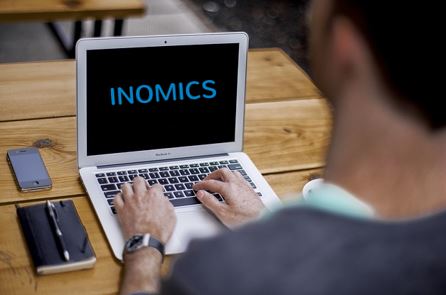 ---
INOMICS have released the first update in a series of new features designed to optimize marketing and recruitment campaigns for HR professionals, event organisers and student recruitment officers. The new edit function released this month gives customers posting jobs, courses, conferences, programs or scholarships on INOMICS the ability to edit and correct their announcements after publication.
"Providing customers with full control over their announcements will increase customer satisfaction and bring the website experience for candidates to a higher level" says INOMICS COO, Christopher Nash. "Editing announcements is a long-requested feature from many customers. But implementing it involved careful planning on our part to make sure that we keep high quality content for INOMICS users, and at the same time enable customers to keep their offers up to date".
Just in time for the peak-season for academic recruitment, INOMICS customers can enjoy this new function for all recruitment packs and announcements booked on inomics.com. Additionally, editing assistance will still be available for busy recruiters or for those who need personalized support and management of their campaigns.
From October 2015, customers can look forward to more exciting releases that will help them to optimize their recruitment campaigns and get the best out of their budgets.
If you are interested in getting more information about the "New Feature: Edit your Announcements" or a step by step guide on "How to edit my announcement" we invite you to subscribe to our Newsletter and to visit the pages linked above.
---
About INOMICS
INOMICS is an online platform for academics, which provides a stream of career and study opportunities, scientific events, research news and funding, all based on individual preferences and constantly updated.
---
Downloads
---
Contact PR & Communications
Am Kupfergraben 6a
10117 Berlin, Germany
media@inomics.com