INOMICS supports a young professor in attending an academic event in the Netherlands, with a €500 grant
Berlin, October 27th, 2016
---
INOMICS, an online platform for economists, announces the winner of its 2016 edition of the annual Conference Grant Contest, which was held between 1st August and 14th October 2016. The contest was open to all INOMICS users and was shared through various channels including social media, INOMICS' partner institutions and at many reputable conferences. Participants had a chance to win a €500 grant to cover the accommodation, travel or registration costs related to an event posted on the INOMICS platform that they are planning to attend.
Over 670 participants from more than 100 countries submitted their entries to the contest. The questions were related to the academic career development of the entrants.
The selection of the winner took place on the 18th of October. The INOMICS Team is proud to announce the winner, Vladimir Hlasny, an Associate Professor at the Economics Ewha Womans University in Seoul. 
"Here, at INOMICS, we help students and researchers in the pursuit of their academic careers", says INOMICS Managing Director, Andreas Hoffmann. "We hope that this grant will support Professor Hlasny in achieving his further success in the academic world!".
The winner's photo and answer are presented below:
---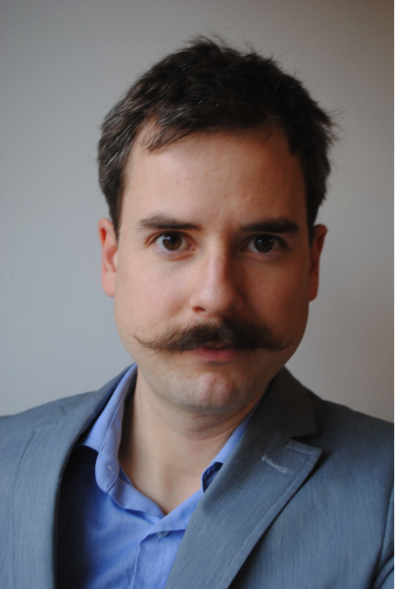 1. HOW HAS INOMICS CONTRIBUTED TO YOUR CAREER DEVELOPMENT?
INOMICS has been my travel planner and companion for the past 10 years, since the time when I was looking for my first academic job to today when I am searching for conferences and fellowship opportunities to improve the exposure of my research. Through INOMICS I have held a fellowship that indirectly led to a consultancy, which ultimately led to a regular position with an international organization.
2. TELL US ABOUT YOUR IDEAL CONFERENCE EXPERIENCE. 
My most memorable conference was 6 years ago at Mannheim, on the topic of energy regulation. The institute holding the event was small and new, and was unburdened by bureaucracy or too much self-pride. All presentations received close attention by even senior organizers, and a sense of shared learning, goodwill and empathy permeated the space. Meals were low-key affairs at a cafeteria, and local students were invited to mingle with presenters. Indeed, student assistants were in charge of social program, which contributed to the youthful, learning and sharing climate of the event.    
3. WHAT ONE PIECE OF ADVICE WOULD YOU GIVE TO YOUR PEERS TO ADVANCE THEIR ACADEMIC CAREER?
Check for calls-for-papers systematically, and develop a routine on how to remember deadlines and respond to the calls efficiently. Like with good research, successful dissemination hinges on one's organization skills. Save all calls in one place on your computer, prepare template letters (with a brief summary of your paper) and versions of papers ready to submit.
---
INOMICS is glad to support Professor Hlasny in attending the Joint NIDI-RUG Workshop on Socioeconomics Differences and Health Later in Life organized by the Faculty of Economics and Business, University of Groningen. The team would also like to thank all entrants for taking part in the contest and we invite them to participate in the next year's edition.
---
About INOMICS
INOMICS is an online platform for academics, which provides a stream of career and study opportunities, scientific events, research news and funding, all based on individual preferences and constantly updated.
---
Downloads
---
Contact PR & Communications
Am Kupfergraben 6a
10117 Berlin, Germany
media@inomics.com