Doctoral Programs in Accounting, Finance and Taxation – 12 Scholarships available
Program
Duration
48 Months
Certifications & Titles
Doctoral degree
Funding Options
12 Scholarships Available
Qualified graduates are encouraged to apply for the full-time PhD Programs at the Center for Doctoral Studies in Business (CDSB) starting in September 2022.
Profit from an internationally recognized teaching and unique interdisciplinary training across the boundaries of the economic and social sciences according to your interests. Engage with the outstanding faculties of our triple accredited Business School (AACSB, EQUIS, AMBA).
Our program in Accounting provides students with core competencies in methods of analytical, empirical, and data-analytics research as well as a profound knowledge of the relevant institutional details in the fields of Financial Accounting, Managerial Accounting, and Auditing. The program offers links to other academic disciplines and integrates them into a coherent curriculum conforming to top international standards.
Our program in Finance covers research fields such as Asset Pricing and Asset Management, Corporate Finance and Corporate Governance, Behavioral Finance, Market Microstructure and others. It provides students with core competencies in analytical and empirical research methods as well as a profound knowledge of the relevant institutional details in their field while offering links to other academic disciplines. The focus of the program is on empirical research.
Our program in Taxation is integrated with the newly established Leibniz Science Campus Mannheim Taxation bundling the expertise in tax research across the disciplines of economics, business administration, law, and political science. The program covers the fields of Business Taxation and Public Economics while allowing to incorporate neighboring subjects from Accounting, Finance, or Economics into the curriculum. After the initial course phase, PhD students have the choice to integrate with research teams at the University or at the ZEW Leibniz Centre for European Economic Research.
DISCOVER GESS
All PhD Programs in English
Benefit from generous monthly scholarships
Work on your research in collaboration with internationally recognized professors
Enjoy access to major data bases and excellent libraries
Gain new insights from research stays with partner universities worldwide
Work in a modern office space
Receive your personal laptop and software
Profit from our structured course program and skills courses in teaching, academic writing and presenting
Boost your career options with a professional job market training
No tuition fees – government funded first-class education
The research findings of our students and graduates are regularly published in leading journals of the fields. Our graduates pursue careers both in academia and the private sector, taking up professorships, assistant professorships and postdoctoral research positions at internationally renowned academic institutions.
APPLICATION PERIOD
Application Deadline: March 31, 2022.
For early offers, we provide an early application deadline: January 15, 2022. Candidates that are not accepted in the early round will be reconsidered with all other applications after the final deadline of March 31, 2022.
APPLICATION REQUIREMENTS
Master's degree in the respective field or equivalent
Letter of motivation describing why you want to join one of our programs
Two letters of recommendation from university professors
GMAT or GRE test scores
Writing sample (e.g. a paper you have written during your studies)
Do not miss this unique opportunity to become part of a leading doctoral program and APPLY NOW.
We are looking forward to your application!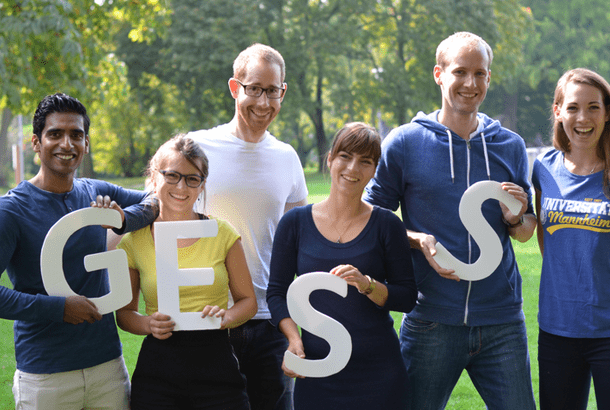 Program
Duration
48 Months
Certifications & Titles
Doctoral degree
Funding Options
12 Scholarships Available