Attendance
Partially Online (some attendance required)
Program
Duration
12 Months
Fees
Regular fees: 2530 EUR
International Fees : 16500 EUR
Funding Options
The number of scholarships is limited and mainly targeted at students with excellent study results. Visit website for more info
Successful decision-making in organizations rests on the use of accurate and reliable information. Accounting is at the cross-section of data analysis, information provision, and human decision-making. In the Master's program Accountancy, you gain in-depth knowledge in leading international accounting standards, forecasting a firm's value, and executing management control, as well as the emerging topics of sustainability (reporting) and data analytics.
Program and courses
The program offers you a challenging but also rewarding curriculum, with experienced lecturers helping you to prepare for your professional life. The program provides you the opportunity to pursue your personal interest and career ambitions by offering two specializations: Auditing and Business Analysis and Control.
Reinvented Master Thesis. Instead of one extensive document at the end of your studies, the workload will be spread smoothly across the Master's year. Our so-called Master File Accountancy consists of multiple consecutive reports that complement each other in terms of their learning goals: a Business Application in which academic research is used to give advice on a real-life company problem; a Replication Study that focuses on the collection and analysis of data; and a Research Note in which students design their own academic research study.
Excellent integration with practice. The content of this program is established in close cooperation with leading (multinational) companies and is regularly updated to reflect current practices in business, such as developments in sustainability issues and the emerging use of data analytics and digital assets. Throughout the courses, you study real cases, work on assignments, and frequently attend lectures of corporate guest speakers. Various extracurricular offers such as skills workshops, company events, or symposia increase the practice relevance in our program.
Focus on interaction and discussion. Our award-winning lecturers trigger you to actively participate in the lectures to increase your learning experience and train your critical thinking skills. Being on campus, interacting in smaller groups, and working on assignments in teams create a suitable environment to connect, collaborate, and develop into a responsible young professional.
Train your professional skills and learn how to negotiate or communicate with business partners or advance your Excel skills.
Two tracks allow you to specialize in either:

Auditing
Are you interested in verifying financial and non-financial information of organizations? Do you want to help provide accurate information to investors, banks, and other stakeholders to make relevant business decisions? Then the track Auditing is the right one for you.
Business Analysis and Control
Do you want to plan and forecast the business activities of a company? Do you want to prepare data to support internal decision-making? This track offers that for you.

Ambitious Accountancy students can also apply for the following:
- The Extended Master's Program, which adds a traineeship of half a year to the regular Master's program.
- The QTEM network program, which adds an additional year to the program which you spend at a QTEM partner university and corporate partner.
- The Entrepreneurial Literacy Initiative (ELI) provides Master's students at TiSEM with tools to reflect and plan for an entrepreneurial career.
Career prospects
Upon graduating you will receive a Master of Science with a specialization in Auditing or Business Analysis and Control. Your Master's degree in Accountancy from Tilburg University opens outstanding career opportunities, whether your future is in accounting, business, finance, or higher management, here in the Netherlands or internationally.
This Master's degree is also an excellent stepping stone to the Post-Master Accountancy, European Post-Master Accountancy, and the Post-Master's program Executive Master of Finance and Control
Graduates work or start for example as:
Senior Financial Accounting Advisory Services at Ernst & Young
Business Intelligence Consultant at Achmea Holding
Finance Compliance Analyst at Nike
Business Controller at stichd
Associate at PwC
Corporate Treasury Director at NXP Semiconductors
Business Controlling Manager EMEA at ECCO
Audit Trainee at the Ministry of Finance
Commercial Management Accountant at Royal FrieslandCampina
Alumni facts
Average number of months until first paid job: 1.83
Source: National Alumni Survey, 2021 | n=12
Start dates
End of August
End of January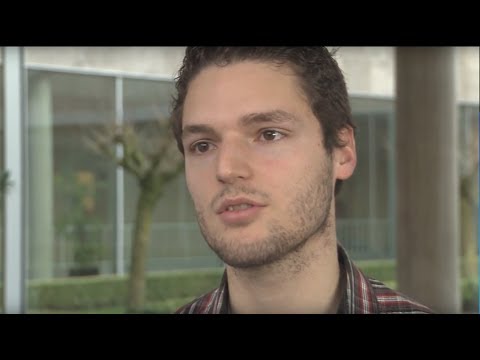 Program
Duration
12 Months
Fees
Regular fees: 2530 EUR
International Fees : 16500 EUR
Funding Options
The number of scholarships is limited and mainly targeted at students with excellent study results. Visit website for more info