Attendance
Partially Online (some attendance required)
Program
Duration
12 Months
Fees
Regular fees: 2530 EUR
International Fees : 16500 EUR
Funding Options
The number of scholarships is limited and mainly targeted at students with excellent study results. Visit website for more info
Learn how to strategically apply IT to fundamentally change an enterprise and enable a company to achieve its strategic, tactical, and operational goals. In today's digital society, no company can survive without decent information management. The Master's program in Information Management prepares you for an international career at the intersection of IT, Business, and Management.
Program and courses
Become fully prepared to help organizations digitize, optimize, and manage these changes at the intersection of IT, Business, and Management to achieve their business potential.
Benefit from the latest knowledge in the field of Information Technology. Our lecturers belong to the forefront of international research.
Strong links with the business world. The content of the program is established in consultation with leading companies, consisting of practice oriented cases, assignments and guest speakers on a regular basis. You'll also have the opportunity to do an internship as common basis for your Master's thesis.
Innovative teaching. Work, for example, on a current real-world problem and apply your knowledge from multiple courses during a newly developed boot camp teaching method. More on Innovation in education at Tilburg University.

In the first semester of the regular program, you can also apply for the following advanced programs:
- The Extended Master's Program, which adds a half year traineeship to the regular Master's program.
- The QTEM network program, which adds an additional year to the program which you will spend at a QTEM partner university and corporate partner.

Within Information Management, you also choose two exceptional, related masters:
- Double Degree Information Technology for Enterprise Management (ITEM). Obtain two master's degrees in 1.5 years: you will study at the University of Turku in Finland and at Tilburg University. The program facilitates an internship in international business and extra attention is paid to change management.
- Multiple Degree International Master in Management of IT (IMMIT). Obtain three master's degrees from three major universities in two years: AIX-Marseille University, France, University of Turku, Finland and Tilburg University. The program facilitates an internship in an internationally operating company.

The unique European collaboration program in Digital Transformation: ENGAGE gives you the opportunity to follow one or more online courses. You will learn about the latest developments in an inspiring international class atmosphere and gain extracurricular certificates. It offers you the chance to work with some of the largest tech and digital companies in innovative cases studies and workshops.
Typical courses are:
Cybersecurity Risk Management
IT Governance and Strategic Sourcing
Digital Transformation and Innovation
Enterprise Architecture as a Business Strategy
Career prospects
As a Master of Science in Information Management, you have a degree ranked among the top 10 programs in the Netherlands regarding best career prospects. With your skills to apply IT to achieve strategic, tactical, and operational goals, you can choose from a diverse range of positions in for example information management, business process analysis, and systems consultancy.
Some examples of our graduates' jobs:
IT Risk Consultant at Deloitte
Big Data Analyst at PwC
Business Analyst at Royal Dutch Shell
Alumni facts
Average number of months until first paid job: 3.0
Gross monthly income one year after graduation: € 3,258,-
95% of the alumni is (very) satisfied with the program
Source: National Alumni Survey, 2021 | n=22
Start dates
End of August
End of January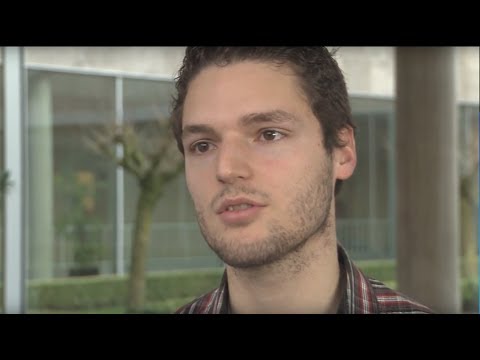 Program
Duration
12 Months
Fees
Regular fees: 2530 EUR
International Fees : 16500 EUR
Funding Options
The number of scholarships is limited and mainly targeted at students with excellent study results. Visit website for more info