Program
Duration
12 Months
Fees
Regular fees: 2253 EUR
International Fees : 15100 EUR
Funding Options
The number of scholarships is limited and mainly targeted at students with excellent study results. Visit website for more info
Become a highly trained marketing analyst: gather and analyze big data using the latest techniques and methods available, to provide management with critical marketing insights and opportunities about online and otherwise.
Program and courses
In a world where massive amounts of data are available, it is a challenge to use these data wisely, so both consumers, as well as businesses, benefit from them. Improve marketing decision-making by using state-of-the-art research methodology to collect, analyze and disseminate quantitative information in a systematic and objective way.
The program focuses on key Marketing Analytics courses in combination with Data Science and Marketing Management topics.
Strong links with business practice: what you learn is applied to real or simulated marketing dilemmas, whether it is during assignments or in interactive sessions with classmates and professors.
Outstanding track record of students and staff. Multiple teachers have won innovation- and best teaching awards
Personalize your program with various electives to choose from, or take the opportunity to pursue a double degree in collaboration with one of our foreign partner universities.
In the first semester of the regular program, Marketing Analytics students can also apply for the following advanced programs:
* The Extended Master's Program, which adds a half year traineeship to the regular Master's program.
* The QTEM network program, which adds an additional year to the program which you spend at a QTEM partner university and corporate partner.
Typical courses are:
Introduction to Research in Marketing
Social Media and Web Analytics
Customer Analytics
Pricing and Revenue Analytics
Skills: Online Data Collection and Management
Career prospects
With your broad theoretical knowledge and relevant practical skills, you can expect to be in a highly competitive position when it comes to getting the job you want in Marketing Analytics. Choose from a diverse range of positions, such as Market Researcher, Big Data Analyst, or Consumer Behavior Analyst.
Some examples of our graduates' jobs:
Data Analytics Professional at GfK
Customer Insight Analyst at NS (Dutch Railways)
Customer Intelligence Analyst at Essent
Alumni facts
Average number of months until first paid job: 3,5
Alumni (very) satisfied with the program: 85%
Gross monthly income one year after graduation: € 2,994,-
Source: National Alumni Survey, 2021 | n=13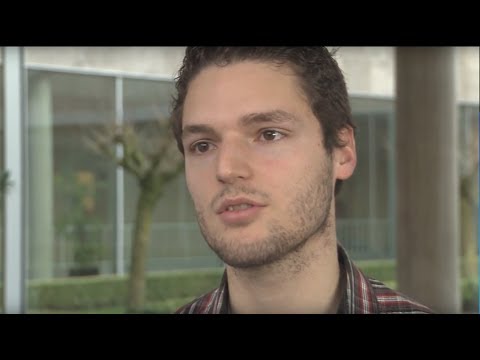 Program
Duration
12 Months
Fees
Regular fees: 2253 EUR
International Fees : 15100 EUR
Funding Options
The number of scholarships is limited and mainly targeted at students with excellent study results. Visit website for more info