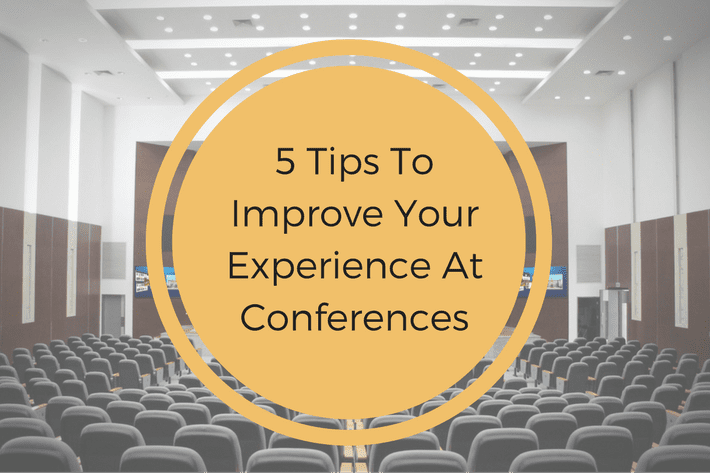 5 Tips to improve your experience at conferences
Read a summary or generate practice questions based on this article with the new INOMICS AI toolhere.
1.Talk to people you don't know as well as those you do
Conferences are, among other things, a great place to catch up with friends and fellow academics working in your field. If you've been in academia for a while then it's likely that you'll bump into some people you already know at a conference, or maybe you'll even arrange a meetup with friends beforehand. It's good to keep in touch and to have an excuse to get together socially with your colleagues. However, don't forget to make time for speaking to new people too. Not only will this help you hear new ideas and new perspectives, it will also help you to grow your professional network. So make an effort to talk to some new faces as well as catching up with friends.
2.Go and see talks on topics which sound interesting, even if they're not directly related to your work
If you've planned out ahead of time which talks and posters you want to see, you've probably honed in on those topics which are directly related to your research. And this is an excellent way to get the most informational value out of a conference. But conferences are also a change to re-energise and inspire you, particularly if you're finding it hard to motivate yourself. If a talk catches your eye, or a poster sounds interesting, then go along and see, even if it isn't directly tied to your research. Getting yourself excited about your subject is always a worthwhile activity!

3.Spend some time with students of the hosting department
One group of attendees at conferences who are often overlooked are the undergraduate or postgraduate students of the hosting department, who often help out with administration or support tasks during the event. If you want to get the real scoop on what it's like to work in the institution which is hosting the event, or you want information on how labs or other research groups work in practice, then you can learn a lot from these students. Have a chat to the people who are handing out badges or helping attendees find their way around the event space, and you might learn something helpful.
4.Be bold with your opinions during discussions
Whether you're participating in a discussion following the keynote lecture, or taking part in a casual debate over dinner, don't let yourself be intimidated by large crowds or famous names at a conference. Be bold in sharing your thoughts and opinions, and you will learn a lot more from your conference experience and make more of an impression on others. Keep your comments professional, of course, but feel free to state your mind and don't be shy about participating – that's what these events are for, after all!
5.Get plenty of rest, water, and food
We feel a bit like your mother reminding you of this – but it's important to keep yourself healthy while you're at a conference! Travelling can be exhausting all on its own, and that's before you consider the added pressure of a conference environment. With so much to do, you might be tempted to cut back on sleep, but this would be a mistake. In order to do your best academic work, you need to be well rested, so make sure you're getting at least 8 hours of sleep a night, preferably in a quiet environment. Avoid noisy, chaotic hostel room where you share with lots of other people, and try to get your own room instead. Also remember to bring some small snacks with you each day in case food isn't provided, and make sure that you drink plenty of water to stay hydrated.
These tips can help you to have an even better conference experience. For more advice on attending conferences as well as extensive lists of conferences which you could attend, see our website conferencemonkey.org.
Top Blog Post To Read:
Also Interesting

The GRE is changing: ETS to streamline the test in September 2023

The Graduate Record Examinations, more commonly known as the GRE, is one of the most important standardized tests in the world for admission to post-Baccalaureate programs. It's very often required by universities when considering admission into their Master's or even PhD programs.

How To Find The Right Exchange Program

Exchange programs allow students to study at a different institution as part of their degree. Typically, students will use this opportunity to study abroad at a foreign partner of their home institution, though exchange programs can sometimes take place in the same country. Regardless, these programs are a fantastic way for students to broaden their horizons, take specific courses at another institution, and study abroad without committing to living multiple years in another country.

Which Concentration Should You Choose For Your Master's Degree in Economics?

If you're planning to study economics at a Master's level, then you may have the opportunity to pursue a concentration, sometimes also referred to as a major. While rarer, some PhD programs may also offer concentrations, though many are already specialized degrees (or require you to have your own research agenda).