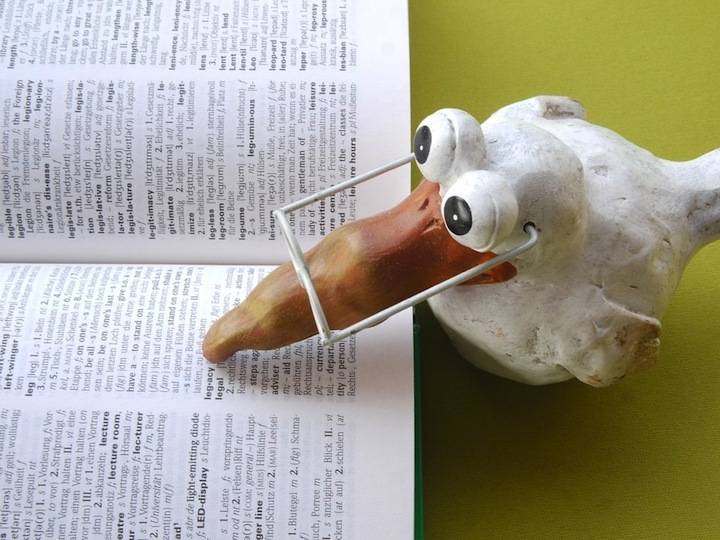 6 Steps To Become a College Professor
1. Publish, publish, publish.
Once you've completed a postdoc position or two and you're looking for a professor position, the biggest factor in getting hired will be your publication record. Rightly or wrongly, hiring committees usually consider the number of publications as a candidate has to be more important than the quality of those publications. Of course, publications in big-name journals with high impact factors will be more valued. But the essential factor in getting a professorship will be having many publications, so take every chance you get to add to your publication record. Work on collaborations, dust off any old data you have which you never got round to writing up, and churn out as many publications as you can.
2. Apply for grants and funding.
Another factor which hiring committees are looking for is a proven track record of bringing in funding. You need to show not only that you were a successful researcher, but also that you have the skills to be awarded funding from outside sources. So it's a good idea to start applying for third party funding early, as early as during your PhD. Even if you have institutional funding, which is certainly convenient, it can be worth applying for third party funding in addition as it will be such a plus on your CV.
3. Get some teaching experience.
Teaching is a big part of a professor's job, but there are differing attitudes to the role of teaching in academia in different countries. In the US, for example, a large amount of emphasis is put on the quality of professors' teaching, with student evaluations and other student feedback forming a large chunk of the evaluation of a professor. If you are interested in working in the US, you will need to have teaching experience, and preferably strong student feedback in order to land a professor job. In other countries such as Germany, however, teaching is considered less important than other job duties and is sometimes even looked down on as less worthwhile than research. Get to know the norms of different countries to gauge how important teaching experience is for you to get a job.
4. Build your network.
Networking is key to success in every field and for every career, and academia is no different. It's important for you to attend conferences, to give talks, to attend workshops, and to participate in online debates and public engagement projects, in order to build up your reputation. When you apply for a job, you'll have an immediate advantage if there is someone in the hiring department who knows you and who can speak to the quality of your work.
5. Find out if you need habilitation.
In some European countries, like France, Germany, Austria, Denmark, Poland, and Italy, or in some South American countries like Brazil, an additional postdoctoral qualification is required in order for you to become a professor. The qualification is know as the habilitation, and is based on independent research and scholarship, much like a PhD. People generally start working on their habilitation once they have had several years of experience as a postdoc or junior lecturer, and defend the habilitation before applying to professor positions. Check online to see if habilitation is required in the countries in which you would like to work.
6. Consider the importance of tenure.
Another factor in the employment of professors which differs between countries is the tenure system. In North America, a professor who is appointed to a tenured position has a secure job until they retire, and cannot be dismissed without cause. This means that they have excellent security and can pursue controversial or difficult research topics without fear of losing their job. Obviously, this makes tenure jobs highly desirable. Early career academic positions are divided into "tenure track" and "non-tenure track" positions. Tenure track posts are those in which the employee is guaranteed to be eventually considered for a tenure position, where as non-tenure track jobs provide no such guarantee, and are often less stable. If you are looking at working in the US, it's vital that you see whether jobs are tenure-track or not.
---
For more advice for professors and other academics, see our other articles:
>> Top 5 Digital Tools For Professors
>> Teaching Tips for New Professors and Lecturers
>> Working in a Business School for Professors - Pros & Cons
>> 5 Best Tools for Lecturers, Professors & Teachers to Deal with Students
Also Interesting

A Discriminatory Pandemic

The Racial Inequalities of COVID-19

Dubbed 'the great equalizer' at its outset, COVID-19 has often been described as picking its victims at random. Blind to race, ethnicity, and gender, it sees just a human body, a host that enables it to do what all pathogens are programmed to do: spread. While this, from a biological perspective, may be true, the disease's sweep of the globe has been anything but equalising. Data from both the US and UK - who along with Brazil compete for the honour of worst pandemic response - show that in terms of cases and deaths, minorities are hugely overrepresented.

MBA or Specialized Master's Degree: Which One is Best for You?

There are several key differences between an MBA and M.S. degree. The one you choose depends on your career goals, experience, finances and more. Focus MBA programs are more all-encompassing. They are meant for students looking to gain functional knowledge across all aspects of business. A specialized master's program is exactly that — it focuses on a specific area of business and provides a deep and precise knowledge of that subject.

How COVID-19 Strengthens the Case for a Green New Deal

In the midst of the destruction it's wrought, the lives and livelihoods it's taken, and freedom it's limited, COVID-19 has given us one thing that may yet prove positive - the opportunity to reflect. Under lockdown, we've been compelled to consider our pre-COVID lives, the aspects we valued, the parts we endured, and how things could be changed. Separation from reality has renewed our perspective. And it's come at a convenient time, for a choice hangs in the air.