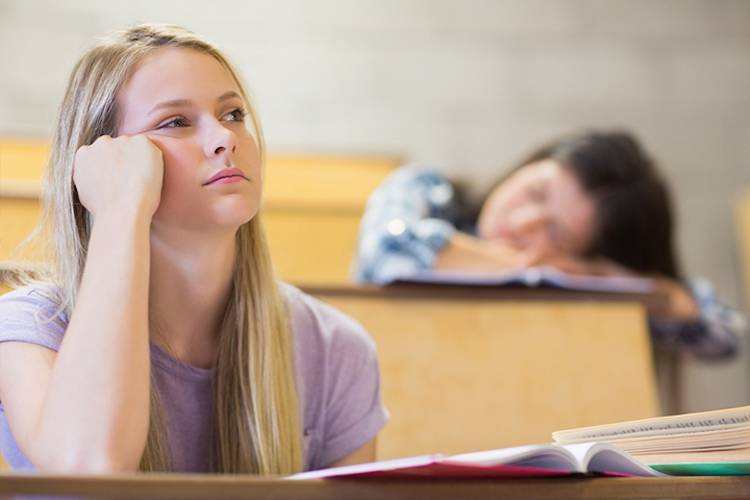 7 Presentation Tools That Engage Students More Than Slideshows
Read a summary or generate practice questions based on this article with the new INOMICS AI toolhere.
College students complain about a lot of things—lack of sleep, dining hall food, and finals week, to name a few. As a professor, it isn't your job to address complaints about life outside the classroom. But if students take issue with your teaching style, it's time to listen up. One of their biggest gripes in the classroom: slideshows.
Slideshows are a popular teaching technique, but they can suck the life out of students. Reading the text aloud doesn't hold students accountable for reading it outside of class. And it makes you look obsolete, since you aren't offering them anything they can't learn from a textbook.
Besides, technology has gifted you with dozens of classroom tools that are way more fun for your students (and you) than a traditional slideshow. Here are a few creative options to get you started:
Eliminating slideshows means you'll have to rewrite all your lesson plans to replace them. That's a lot of work, so rather than throwing your slideshows out all at once, transition slowly with Pear Deck. This slideshow app has cool features you'll never find in PowerPoint.
Students use their mobile devices to distract themselves during traditional slideshows, so Pear Deck plays into that habit. It lets students access your slideshow from their device and follow along on their own.
They can also interact with the slides anonymously, so shy students can "speak up" in class without the pressure of actually speaking aloud. The best part: you can collect the data after class to see how students interacted with your presentation and improve it for next time.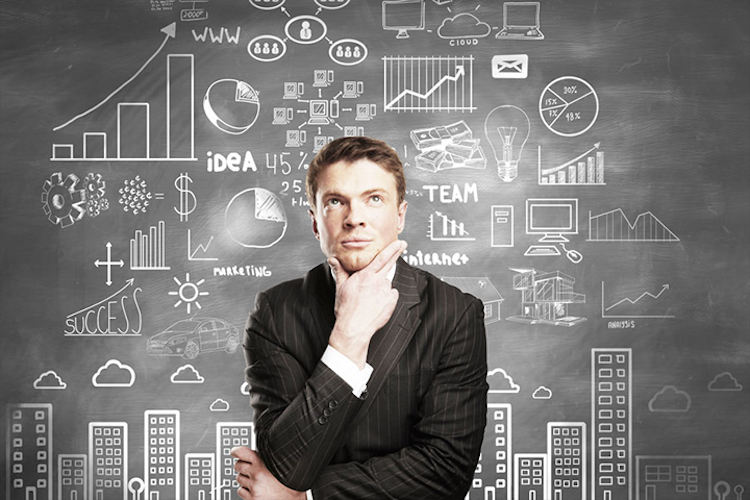 Mindomo takes classroom collaboration to the next level with software that lets you work with students to make "mind maps." Mind maps are visual representations that connect ideas and topics you've talked about in class. With its recording capabilities, Mindomo lets you add audio notes to explain a complicated concept.
Students can also use Mindomo to outline group projects together. The software comes in a downloadable app, so your students can collaborate on their phones at any time. And after all that, it still has the ability to turn mind maps into slideshows if you really want.
Let's take a break from technology for an old school classroom tool: three-ring binders. Even the best students can be distracted; after all, it's tough for anybody to sit at a desk day in and day out. Giving them a tangible learning tool will help them harness their energy and give them an acceptable way to fidget.
You can present your class with all the information they'll need at the beginning of the semester, or you can use binders as a cumulative tool. Ask them to add to the binders throughout the semester. This will encourage them to be responsible in collecting the latest handouts, and it gives them a convenient space to take notes.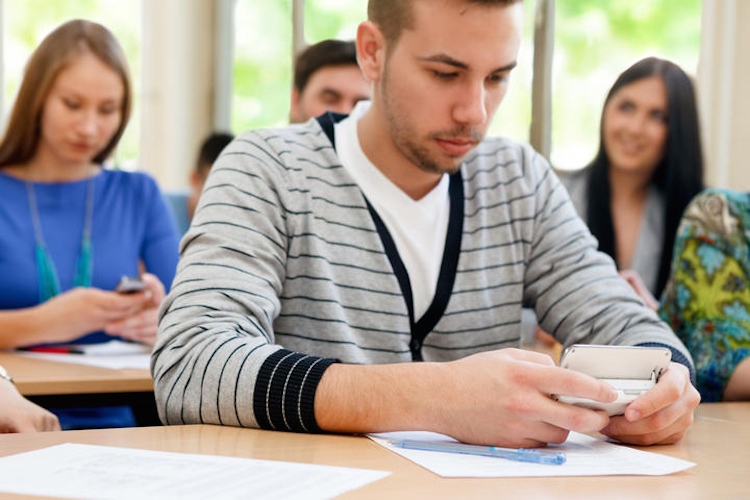 One problem with slideshows is they're too long—nobody wants to listen to you reading from a projector screen for three hours. Twitter is the anti-slideshow: it provides 140-character snippets that today's students love. And as it turns out, Twitter works wonders in the classroom.
It's the perfect venue to remind your class about upcoming assignments and facilitate discussion. Students can also use it to ask questions or make their own observations about your class. Once you make an account and hashtag for your class, the sky's the limit.
Today's generation is used to being fed a constant stream of video on social sites like YouTube and Snapchat. Even if the video is only ten seconds long, it's more engaging than a still picture because it requires viewers to use multiple senses.
You can make your own videos using GoAnimate. This video-making app features scenes from a variety of industries, letting you edit them to be the most relevant to your class. You can even create characters that look like you or your students.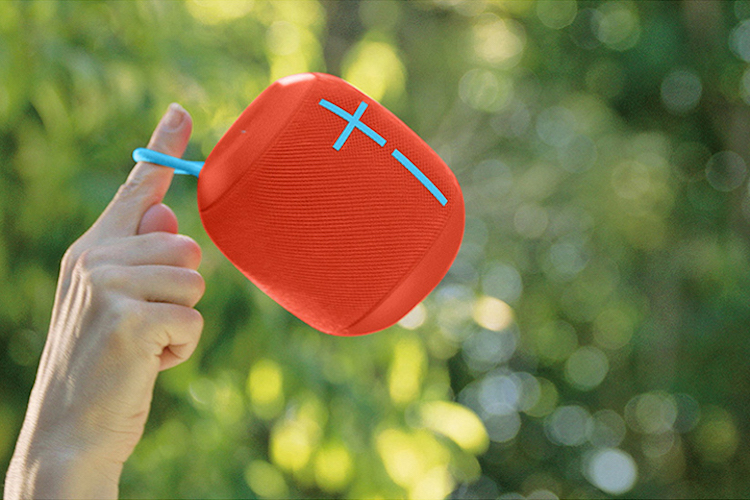 WONDERBOOM is a portable Bluetooth speaker perfect for playing music in class. Its long battery life means the WONDERBOOM will work all day; you can even take it to your office and enjoy some tunes while you grade papers.
Studies show that music can increase students' focus by covering up other potentially distracting noises like a ticking clock or a loud class next door. Even if you don't play music the entire time, letting students listen to one or two songs at the beginning of class will give them a boost of energy and get them pumped for the day.
This tool is all about connecting with your students on a personal level. They'd rather hear from you than a projector screen—and a wireless mic makes sure they actually can hear you in a crowded lecture hall. When students can hear you better, they're more likely to interact during class.
Another key to creating an interactive classroom: let your students do some of the talking. You may have the microphone, but that doesn't mean you have all the answers. Involve your students by asking them open-ended questions. You may not stick to the exact structure you had planned, but your students will bring up excellent points that encourage discussion and make them want to learn more the next day.
Bonus Tool: Pranks
Joe Dombrowski achieved internet stardom when he posted a video of himself pranking his students with an outlandish April Fool's spelling test. It's not the weirdest thing the teacher has done; another video shows him summoning students from recess, yelling "KA-KAW! KA-KAW!" in a giant bird imitation.
The spelling test stunt landed him on The Ellen Show twice and earned him $10,000 that he spent on classroom improvements. Granted, Dombrowski is an elementary school teacher. But he might be on to something. Most college students (and professors for that matter) are secretly still kids at heart—and everybody needs a laugh to get through the rigors of academia.
---
For more advice for professors and other academics, see our other articles:
>> Top 5 Digital Tools For Professors
>> Teaching Tips for New Professors and Lecturers
>> Working in a Business School for Professors - Pros & Cons
>> 5 Best Tools for Lecturers, Professors & Teachers to Deal with Students
Also Interesting

Studying in Germany: How to apply for a student visa

So you want to study abroad in Germany, the largest economy in Europe. It's a great country filled with many high-quality, internationally competitive universities. Plus, lovers of pretzels and sausages will never find a better place to be. Of course, if you're an international student, you'll probably need to get a visa before you can go.

How To Find The Right Exchange Program

Exchange programs allow students to study at a different institution as part of their degree. Typically, students will use this opportunity to study abroad at a foreign partner of their home institution, though exchange programs can sometimes take place in the same country. Regardless, these programs are a fantastic way for students to broaden their horizons, take specific courses at another institution, and study abroad without committing to living multiple years in another country.

Working in Germany: How to apply for a work visa

So, you studied abroad, got your economics degree in Germany, and you're ready to look for a job in the country. First of all, congratulations! You're on your way to becoming a full-fledged economist.