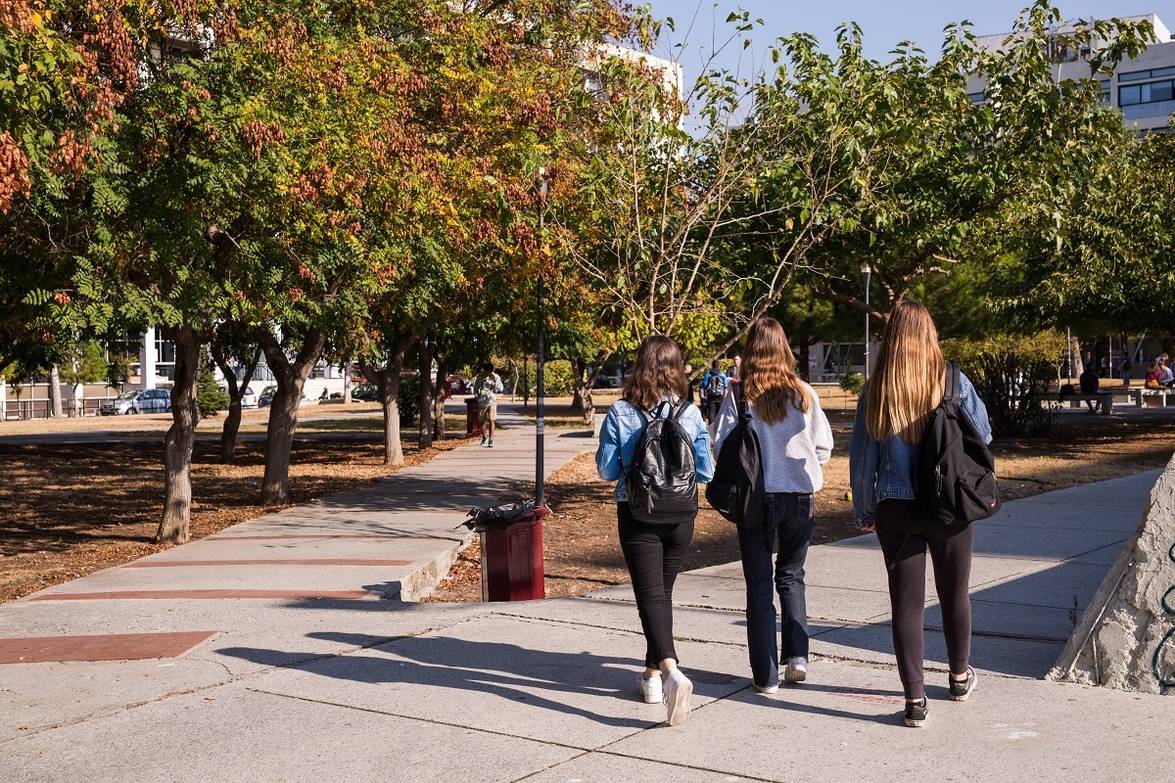 Campus Reviews
Aristotle University Thessaloniki, Greece. Why You Should Study Here?
Read a summary or generate practice questions based on this article with the new INOMICS AI toolhere.
Aristotle may not be around any more, but his disciples continue their critical studies at the Aristotle University of Thessaloniki. A mere 55 kilometers away from Aristotle's birthplace in Stageira, the Aristotle University of Thessaloniki can be considered a living, breathing monument to one of the most formidable philosophers of all time. It's also the most sizable university in Greece, boasting 230,000 square meters in center Thessaloniki alone.
Famous alumni include a former Republican U.S. Senator, Peter Fitzgerald, who attended the university in the 1980s and was succeeded by none other than Barack Obama. It is also home to 65,000 undergrads and 8,000 postgrads, over half of which are in a doctoral program. Not to mention, there are over 2,000 faculty members.

Programs available at Aristotle University of Thessaloniki
Offering 41 programs in different departments, the university provides a learning environment tailored for everyone. Although classes are conducted primarily in Greek, there are programs offered in English, German, French, and Italian, contributing to an immense international environment in the midst of a lesser-frequented Greek city.
Within the school of economics, part of the faculty of law, economics and political science, you'll find both undergraduate and postgraduate programs, including programs in economic, political sciences, communications, and journalism. Each school offers its own undergraduate and postgraduate program so there is a lot of variation across the different schools and a wide range of programs available.
The undergraduate program in economics begins with a cycle of four semesters, taken over two years, which covers foundational knowledge in economics and management and which you will take along with other students in the department. In the second cycle of four semesters, students specialise into one of three divisions: Planning and Development, Economic Theory and Policy, and Business Administration.
Masters programs on offer include a Masters in Economics, a Master in Business Administration (MBA) which is taught in English, and a Master in Logistics and Supply Chain Management, also taught in English. There are also options to study a masters program taught in concert between the economics school and other schools at the Aristotle University of Thessaloniki, such as Informatics and Management which is taught with the school of informatics, and Complex Systems and Networks which is taught in collaboration with the school of mathematics.
➲ Subscribe to find your ideal Master's program in Europe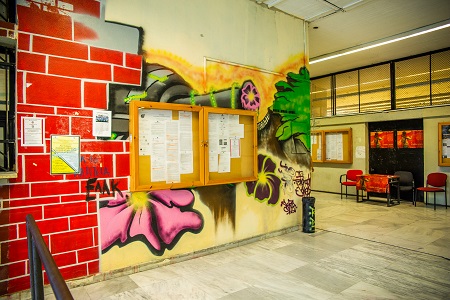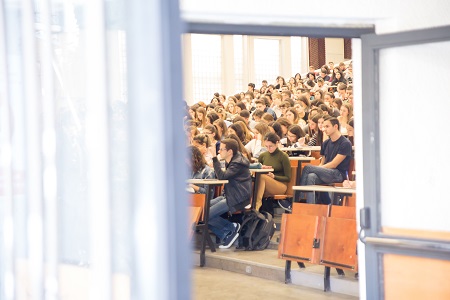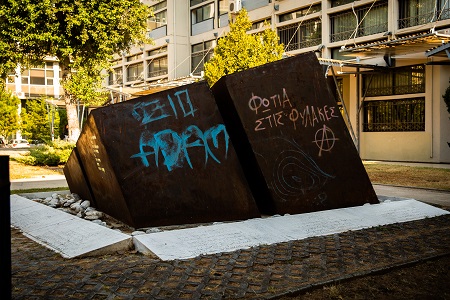 Research specialities at Aristotle University of Thessaloniki
There are four "laboratories" within the school of economics which specialize in particular research areas. There is the Laboratory of Applied Economics and Development, the Laboratory of Economic Theory and Economic Policy, the Business Lab, and the Laboratory for Applications of Informatics to Economic Sciences.
So the specialities of the school in terms of research areas include theory and policy, international development, and informatics. There are also people studying PhDs in fields like logistics and supply chains, political economy, health care management, service management, and accounting and auditing.
➲ Subscribe to find your ideal PhD program in Europe
Costs of studying and tuition fees at Aristotle University of Thessaloniki
An appealing aspect of studying at the Aristotle University of Thessaloniki if the affordable nature of the tuition fees. A year of tuition for an undergraduate program at the Aristotle University is less than one thousand euros a year, making it a fraction of the cost of attending a private university in the U.S.
These low fees are applicable even to foreign students as well as those from Greece, and the masters programs are similarly affordable, with many costing as little as €1,000 per year.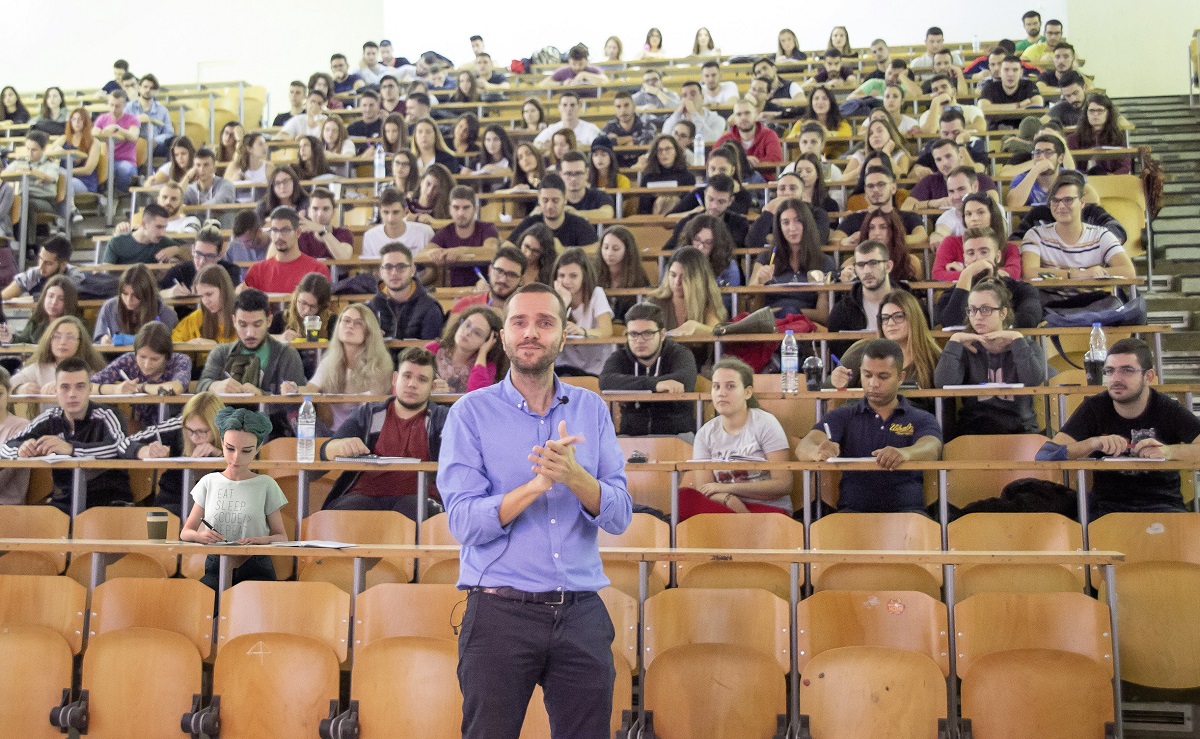 The university has a mission statement of offering equal opportunities for all in the fields of communication, learning, and research. It envisions an improved civilization that offers equal rights for everyone in order to gain the prosperity they deserve.
Costs of living in Thessaloniki
The cost of living at Aristotle University of Thessaloniki is also very low, and you can get by on as little as $394 to $779 a month. Accommodation costs are very affordable, with a one bedroom apartment in the center of the city costing less than €400 per month, or less than €300 per month if you don't mind living a little further out. You can save even more money by renting a shared apartment, where you could expect to pay less than €200 per month.
Eating and drinking out is not so cheap, being a more typical €12 for a cheap meal or €4 for a beer, but with all the money you save on accommodation that shouldn't be a problem.
Greek culture and history at Aristotle University of Thessaloniki
Greece is a country seeped in history, and that applies to the Aristotle University of Thessaloniki too. The department of History and Archaeology continuously carries out archaeological excavation projects, and their findings have contributed a considerable amount to how archaeological investigations are conducted and equipped many students from under and post-graduate programs with the necessary abilities to continue on their own.
It also houses an impressive sixteen museums, including the Folklore Museum, the Greek Manuscript Collection, the Geology-Paleontology Museum, the Archive of Theatre History, and the Museum of Criminology.
Student life in the city of Thessaloniki
Thessaloniki is a historic, quirky city located right on the water, so there are beautiful sea views all around. Although most people would peruse the White Tower or gaze at the ships on the Promenade, there are plenty of hidden gems to discover in the city.
Who would have thought, for instance, that trains could also be laid to rest after their useful life is over? In Thessaloniki's train cemetery, however, this is precisely the case. Hundreds of cars can be explored just outside the city, many with unconfirmable lore attached to them. If you're a person with imagination, or you really want to contemplate all the wisdom you're sure to gain at Aristotle's one and only university, it wouldn't hurt to peruse the cemetery one day.
However, if visiting an actual cemetery is more your style, you can wander over to Bogomils Graveyard and learn about the history of heretical Gnostics. A sect of people who believed in duality between God and the Devil, they performed rituals constituting dancing and fasting and did not build temples as they just revered their own bodies. Due to their unconventional beliefs, even the crosses marking their graves are a bit kooky-looking.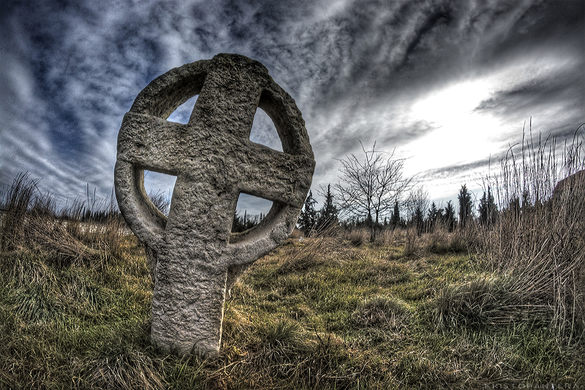 Bogomils, Thessaloniki, Greece
If for some reason you're not into going to places of death, there is a more conventional option: the Castle of Rentina. Built in the 300s B.C., this castle shows the complexity of multi-nationality in an area conquered by multiple empires. Occupied first by the Serbs in 1345, it was acquired by the Greeks in 1371, the Turks in 1383, the Greeks again (back at it for round two) in 1402, and finally the Ottomans in 1423.
Heptapyrgion Fortress also provides for an interesting experience. A former fortress for the military guard of the city, it was constructed not long after the founding of Thessaloniki in the 3rd century B.C. Besides its fascinating history, the monument is breathtaking.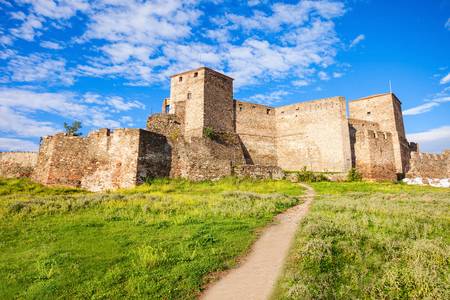 Heptapyrgion, Thessaloniki, Greece
Finally, if you need a break from the viewing the impressive testaments to ancient Greece, you can unwind in the Pasha Gardens, a mystical place rumored to have previously been frequented by Ottoman freemasons and Sephardic Jews. Initially created in 1904, many of its monuments were damaged not long after by migrants who needed the materials to build homes. However, they are all still intact, and their decrepit nature adds to the otherworldly feeling of the place.
➲ Discover all study programs in Greece