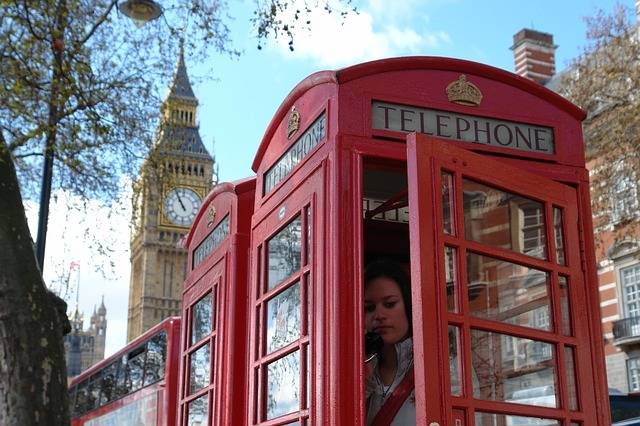 English Language Courses: Which Country Should You Choose For Your Studies?
When you want to learn a new language, there's no better way than to immerse yourself in that language's culture. If you have to use your new language for your everyday needs, for example in shops and restaurants, in dealing with paperwork, and for socialising, then you'll pick up language skills much more quickly than you would from casual use.
As with other languages, if you want to learn English, then your pronunciation and sentence structure will be greatly improved through regular interactions with native speakers. For this reason, moving to a country whose native language is English in order to study can be greatly beneficial. Today we're discussing the different countries where you could consider studying English, and the advantages of each.
An important issue to remember is that English varies considerably in pronunciation, grammar, spelling, and vocabulary between different countries. It's not for nothing that the US and UK are known as "two countries separated by a common language"! However, the good news is that English speakers of any background can generally understand each other, despite the differences in their language use. Wherever you choose to study English, it's likely that you'll have no problems in communicating with other English speakers from around the world. So how do you choose where to study?
US/Canada:
The obvious choice for a location to learn English is Northern America. In either Canada or the US, you will be surrounded by native speakers. There are many structured programs in universities and at private institutions which teach English as a foreign language, including intensive full-time programs. This is helpful in securing a student visa, for which you must have a minimum of 18 hours teaching per week to qualify. Another advantage is that because America is so diverse, you can find the right environment for you – would you prefer to be in a big city, or in a rural area? Somewhere modern and progressive, or more traditional? Somewhere hot or somewhere cold? All of these are available in America.
UK:
If you study in the UK, you will learn classic British English. In European schools and academia, British English is sometimes considered preferable to use in a university environment. Also, some non-native speakers find British English to be easier to understand than other versions, as it is often spoken at a slower speed and with a clearer accent. However, within Britain there are still a wide variety of regional accents. Particularly in London, you'll have to adapt to hearing a broad spectrum of accents, but this can be excellent practise for speaking to others from around the world.
Australia/New Zealand
If you're considering somewhere further afield, then Australasia has a reputation for excellent English teaching, and for being particularly good value for money when compared to US or UK institutions. Living costs are generally low, and quality of life is high, which makes for a comfortable and pleasurable learning experience. However, a disadvantage is the remoteness of Australia and New Zealand – they are a long way from other countries, making travel to and from them difficult. So if you choose to study here, it will likely be harder for you to take a trip home for a visit.
Other options: South Africa, Malta
Remember, you are not limited to the obvious choices. In countries like South Africa or Malta, English is not the most spoken language, but it is an official language of the country and is frequently used. It can be even easier to pick up English in these countries, because it is usual for people to have to learn English as a second language, and so there are many teaching institutions. You will need to do research to identify a reputable institution at which to study, and you may even need to have a basic understanding of another language (like Afrikaans or Maltese) to get by in your day-to-day life. But for the adventurous student, such countries offer the chance to study English while also learning about a new culture and experiencing a different way of life.
---
Similar blog posts:
---
➲ English Language Courses: Which Country Should You Choose For Your Studies?
➲ Top 6 Websites for Learning a Language
➲ How To Learn A New Language?
➲ Best Countries To Do A Spanish Course
➲ Learning A New Language On Your Own: Online Courses & Software
➲ Top Free Apps for Learning a Language
➲ 5 Reasons Why You Should Learn A New Language
---
BROWSE TOP BACHELOR'S PROGRAMS ON STUDYPUNK
---
Top Bachelor's Programs
in Economics & Social Sciences
Top Bachelor's Programs
in Life Sciences
Top Bachelor's Programs
in Tech & Engineering
Top Bachelor's Programs
in Medicine & Health
Top Bachelor's Programs
in Physical Science & Mathematics
Top Bachelor's Programs
in Art & Humanities
Join STUDYPUNK now and find your dream Bachelor's Program
Also Interesting

Studying in the USA - Two (European) Student Experiences in Charlotte, North Carolina

If you want to know what it's like to study in the US - in terms of academic structure, culture, and life in general - then read on.

The Top Free Online Econometrics Courses

The courses listed here don't require enrollment in an institution, and are all free of charge for at least a limited time. Many of the Coursera courses allow free enrollment, but may require a fee after a certain amount of time has passed. So, no matter where you are (in your home) - at your kitchen table, armchair, or even in bed - you can have econometrics taught to you by some of the top professors, hailing from some of the world's leading universities.

Succeeding in the European Job Market for Economists

These institutions include European universities and research institutes in academia, but also many consulting firms, tech companies, think tanks, governments, and government agencies (such as the World Bank, International Monetary Fund and central banks).