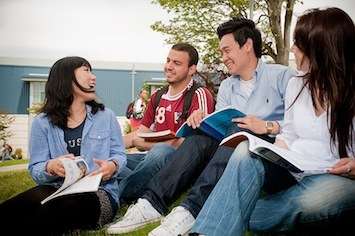 Entrance Exams for Applying to a Master's Programme in the UK
Most Master's courses at universities in the UK do not require specific entrance exams, apart from language proficiency exams for anyone who does not speak English as a native language. For an explanation of which English proficiency exams are generally accepted, take a look at the first question in this section.
While the GRE is not required across the board in the UK (as in the United States or Australia) applicants to courses in certain disciplines, including economics, may be required to send GRE scores.
Below you can find key information about the GRE, followed by information about the GMAT, which is required by most business schools. You can then find information about other exams that are generally required for undergraduate studies in the UK, which may still be of interest to international students.
If the Graduate Record Examination, or GRE, is required for a course to which you are applying, be sure that you have taken the test no longer than five years ago, as older scores are purged from ETS Global's records each year, making it impossible to retrieve or send on your scores. Even if you have copies of older scores, most programmes will not accept them.
Alternately, if you are planning on sitting the exam just prior to sending in your application, be sure to leave at least six weeks for processing. Take a look at this report for more information about exam deadlines.
The GRE is available around the globe in both computer and written formats. Regardless of which format you take, the test is comprised of three sections: verbal reasoning, quantitative reasoning and analytical writing. The first two sections are scored on a scale between 130 – 170 in one point increments, while the analytical writing section is scored on a scale of 0 – 6 in half point increments.
If you are applying to an MBA, nearly every programme requires the Graduate Management Admissions Test, or GMAT, which is used by business schools around the world. Certain business schools will allow applicants to send GRE scores in lieu of GMAT scores, but this is uncommon.
The GMAT is a timed test, taking 3.5 hours to complete. It is comprised of four sections: analytical writing assessment (30 minutes), integrated reasoning (30 minutes), quantitative reasoning (75 minutes) and verbal reasoning (75 minutes). Each section is scored individually, with a total score between 200 and 800. Two thirds of individuals who take the GMAT score between 400 and 600.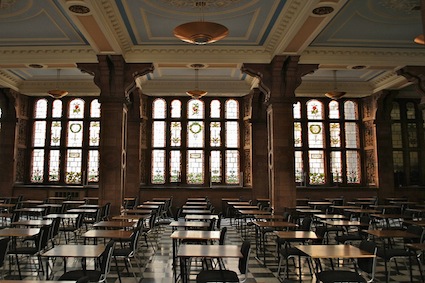 To apply for a degree in medicine, you may also have to take additional exams. Most students applying to study medicine in the UK are now required to sit the United Kingdom Clinical Aptitude Test (UKCAT), and certain universities also require the BioMedical Admissions Test (BMAT).
The UKCAT is comprised of five sections meant to test aptitude rather than academic achievement. The sections include: verbal reasoning, quantitative reasoning, abstract reasoning, decision analysis and a separate test of situational judgement. The UKCAT can be taken online at specific testing centres around the UK.
Studying law in the UK begins at the undergraduate level, meaning there is no specific postgraduate entrance exam. If you are interested in studying law, however, you will most likely have to sit the National Admissions Test for Law, or LNAT.
This relatively new test was developed in 2004 at the urging of Oxford University, and is now required by nine leading UK universities. Check the specific guidelines of the course to which you are applying in order to find out whether you need to sit this exam.
The Physics Aptitude Test (PAT), Mathematics Aptitude Test (MAT), History Aptitude Test (HAT) and English Literature Aptitude Test (ELAT) are all required by certain universities for undergraduate courses in one of the related disciplines.
If you are applying to Master's programmes in any of these areas, you will not be asked to sit one of these exams, as your Bachelor's degree is the key qualifying criteria.
Photo credit: Kaplan International English
Photo credit: shaundon
Also Interesting

A Post-PhD Career in Research: Jack of all Trades, Master of Some

The importance of writing as communication It is indeed true that researchers like us (post-docs, research fellows, senior researchers, and so on) working in academia or in public/private/non-profit institutes spend a lot of time at their desks: writing articles, among other things. We maybe Doctors of Philosophy, but in reality, we are Masters in Writing and a few other things. This is because the demands of a researcher's role requires us to be jacks of a lot of trades and masters in some.

Should you prolong your predoc life?

If you go through curricula vitae of recent PhD graduates, you may find it's not uncommon to see that a PhD owns two master's degrees. As lots of MA/MSc in Economics programs are one-year programs, some students will pursue an MRes or MPhil in Economics afterwards. Others may opt for a degree in applied mathematics, statistics or another field with an intention to strengthen their quantitative and/or coding skills (summer school programs are another option to do this).