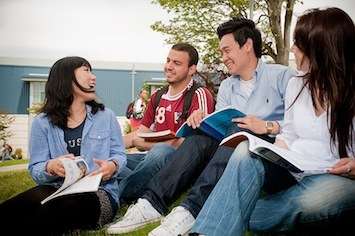 Entrance Exams for Applying to a Master's Programme in the UK
Read a summary or generate practice questions based on this article with the new INOMICS AI toolhere.
Most Master's courses at universities in the UK do not require specific entrance exams, apart from language proficiency exams for anyone who does not speak English as a native language. For an explanation of which English proficiency exams are generally accepted, take a look at the first question in this section.
While the GRE is not required across the board in the UK (as in the United States or Australia) applicants to courses in certain disciplines, including economics, may be required to send GRE scores.
Below you can find key information about the GRE, followed by information about the GMAT, which is required by most business schools. You can then find information about other exams that are generally required for undergraduate studies in the UK, which may still be of interest to international students.
If the Graduate Record Examination, or GRE, is required for a course to which you are applying, be sure that you have taken the test no longer than five years ago, as older scores are purged from ETS Global's records each year, making it impossible to retrieve or send on your scores. Even if you have copies of older scores, most programmes will not accept them.
Alternately, if you are planning on sitting the exam just prior to sending in your application, be sure to leave at least six weeks for processing. Take a look at this report for more information about exam deadlines.
The GRE is available around the globe in both computer and written formats. Regardless of which format you take, the test is comprised of three sections: verbal reasoning, quantitative reasoning and analytical writing. The first two sections are scored on a scale between 130 – 170 in one point increments, while the analytical writing section is scored on a scale of 0 – 6 in half point increments.
If you are applying to an MBA, nearly every programme requires the Graduate Management Admissions Test, or GMAT, which is used by business schools around the world. Certain business schools will allow applicants to send GRE scores in lieu of GMAT scores, but this is uncommon.
The GMAT is a timed test, taking 3.5 hours to complete. It is comprised of four sections: analytical writing assessment (30 minutes), integrated reasoning (30 minutes), quantitative reasoning (75 minutes) and verbal reasoning (75 minutes). Each section is scored individually, with a total score between 200 and 800. Two thirds of individuals who take the GMAT score between 400 and 600.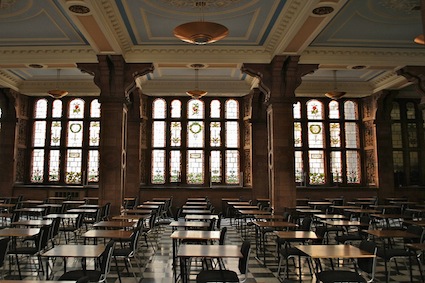 To apply for a degree in medicine, you may also have to take additional exams. Most students applying to study medicine in the UK are now required to sit the United Kingdom Clinical Aptitude Test (UKCAT), and certain universities also require the BioMedical Admissions Test (BMAT).
The UKCAT is comprised of five sections meant to test aptitude rather than academic achievement. The sections include: verbal reasoning, quantitative reasoning, abstract reasoning, decision analysis and a separate test of situational judgement. The UKCAT can be taken online at specific testing centres around the UK.
Studying law in the UK begins at the undergraduate level, meaning there is no specific postgraduate entrance exam. If you are interested in studying law, however, you will most likely have to sit the National Admissions Test for Law, or LNAT.
This relatively new test was developed in 2004 at the urging of Oxford University, and is now required by nine leading UK universities. Check the specific guidelines of the course to which you are applying in order to find out whether you need to sit this exam.
The Physics Aptitude Test (PAT), Mathematics Aptitude Test (MAT), History Aptitude Test (HAT) and English Literature Aptitude Test (ELAT) are all required by certain universities for undergraduate courses in one of the related disciplines.
If you are applying to Master's programmes in any of these areas, you will not be asked to sit one of these exams, as your Bachelor's degree is the key qualifying criteria.
Photo credit: Kaplan International English
Photo credit: shaundon
Also Interesting

Which Concentration Should You Choose For Your Master's Degree in Economics?

If you're planning to study economics at a Master's level, then you may have the opportunity to pursue a concentration, sometimes also referred to as a major. While rarer, some PhD programs may also offer concentrations, though many are already specialized degrees (or require you to have your own research agenda).

How To Find The Right Exchange Program

Exchange programs allow students to study at a different institution as part of their degree. Typically, students will use this opportunity to study abroad at a foreign partner of their home institution, though exchange programs can sometimes take place in the same country. Regardless, these programs are a fantastic way for students to broaden their horizons, take specific courses at another institution, and study abroad without committing to living multiple years in another country.

The GRE is changing: ETS to streamline the test in September 2023

The Graduate Record Examinations, more commonly known as the GRE, is one of the most important standardized tests in the world for admission to post-Baccalaureate programs. It's very often required by universities when considering admission into their Master's or even PhD programs.