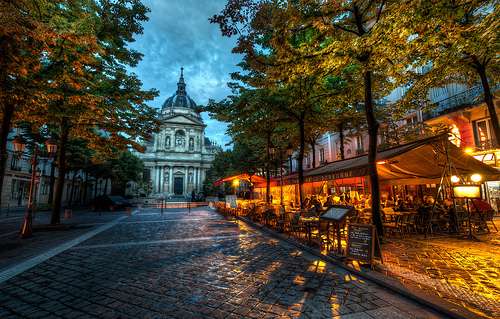 Erasmus Master's Programs: Economics, Law and Policy 2014
The Erasmus Mundus program is a well-known cooperation program between European universities and the rest of the world. Through partnerships, projects, funding and joint programs, it gives students around the globe the opportunity to access high-quality education, while also encouraging student mobility.
Erasmus Mundus programs are a very attractive option for students who want to have an international education experience. Although it mainly covers opportunities in European universities; affiliate partners from all over the world can access the advantages of the network.
Thinking about the importance of making informed choices, we have prepared a series of articles about the topic, listing the most popular Erasmus programs per discipline and offering information about funding according to region. In this first part, we would like to provide you a short list of popular Erasmus Mundus Master Courses (EMMCs) in the areas of economics, law and policy making.
The following list does not follow any ranking criteria; it serves to inform interested students about the possibility of studying in an Erasmus Master's program in the above-mentioned disciplines in the European Union, North America, Latin America and Asia.
Keep an eye out for the second post in this series, in which we will cover the important issues of scholarships and general funding for those interested in Erasmus programs!
Photo credit: Trey Ratcliff
Also Interesting

From University Campus to Remote Education: How Steep is the Learning Curve?

Universities around the world are currently experiencing a crash course in online education. The coronavirus pandemic has shaken the sector in a big way, leaving professors and students struggling to complete the academic year off campus and having to prepare for the next one under very uncertain circumstances.

Career Advice, Study Advice

Top YouTube Channels to Learn Econometrics and Economics

Despite the easing of Corona-induced restrictions in certain places around the world, many universities and centers of learning remain shut, and will likely stay so for some time. For the foreseeable future then online learning will fill the void and become the default means of study. Yes, these are strange times. If you aren't already incredibly familiar with Zoom/Whereby/Skype we advise you to download them all now!

The Need to Decolonise Higher Education

History, it feels, is quickening pace. Pandemics, both old and new, are rocking the world, shaking its foundations. Systemic racism, an age-old disease, continues to facilitate violence on black bodies and undermine humanity, while a novel coronavirus has killed hundreds of thousands, disproportionately affected people of colour, and compounded the often racial inequalities that characterise our societies. Protestors now fill the streets, and across much of the anglophone world a tipping point has been reached. What will emerge from this moment is hard to say.