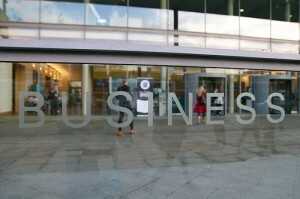 Executive MBA in Europe: 10 Top Programs
If you're already in the midst of your career and are interested in climbing the ladder out of middle management, it might be time to head back to school. More and more executives are taking the time to earn an MBA, and the benefits of doing so are numerous, including increased salary, promotions, new job offers and global networks of other top professionals in your field. Before you start sending off applications, however, it can pay off (literally) to do your research regarding which program is best for you. To give you a hand in the process, we've put together this post, dedicated entirely to Executive MBA programs across Europe.
While the U.S. is the historic homeland of the MBA, there are many programs on the other side of the pond that rival the prestige, job offers and post-graduation salary rates of top American schools, particularly when it comes to programs targeting executives. Take a look at the breakdown below for insight into the most sought after Executive MBA programs in Europe. While each of these programs ranks among the top in the world, the list here is ordered according to geography, rather than solely by rank.
The Executive MBA offered at Saïd Business School is ranked number 1 in the UK by the Economist and is located in one of the fastest growing business schools in the world. SBS is fully integrated into Oxford, allowing students access to all of the great resources of the world-class institution.
Though LBS is one of the most expensive business schools in Europe, it is also ranked among the best in the world, and its global alumni network is rivaled by almost none. Moreover, students can choose between London and Dubai as their home city for studying.
This world-renowned program allows high-level managers to earn a prestigious MBA without taking time off by using primarily distance learning. There are also in-person modules, which take place in Spain, Singapore, Brazil and the United States.
This EMBA focuses specifically on leadership and ethical and social responsibility. ESADE graduates tend to have salaries in a higher bracket than those from competing institutions, helping ESADE to maintain its reputation as a very selective and prestigious institution.
EMBA students at INSEAD have the unique opportunity to study in three distinct areas of the world (France, Singapore and Abu Dhabi) over the course of a module-based program. INSEAD focuses specifically on global leadership, which is reflected in its highly diverse student body.
Université Paris-Dauphine was the first French university to earn Equis accreditation. The Paris-Dauphine EMBA is highly group-oriented, with a focus on human values, ethics and sustainable management.
The EMBA at SDA Bocconi is the only one on this list requiring fluency in two languages (Italian and English) as a component of admission. As the highest ranked program in Italy and well respected around the globe, SDA Bocconi is a great choice for anyone interested in studying in Italy.
The EMBA program at ESMT is comprised exclusively of mid to senior-level managers. Students engage in a field seminar and choose their own electives, allowing for a specialized degree relevant to their field.
CBS is consistently ranked among the top business schools in the world. Their EMBA program engages students with five diverse tracks, creating a highly structured and rigorous academic program. Moreover, there are three distinct ways in which one can earn an EMBA at CBS, making this highly respected program one of the most flexible in Europe.
Aalto University's EMBA program consistently ranks at the top amongst Nordic institutions, while also maintaining a competitive global reputation. With a focus on linking the latest research with top management techniques, Aalto University's EMBA is a great fit for academically minded executives.
If you're considering an EMBA but are wondering about its benefits, take a look at this Forbes article to help you make a decision. If you are interested in studying but don't see a program on this list that fits your profile, head to INOMICS to find the right program for you! Moreover, keep an eye out for upcoming posts on MBA programs around the globe!
Photo credit: Garrett Coakley
Also Interesting

How COVID-19 Strengthens the Case for a Green New Deal

In the midst of the destruction it's wrought, the lives and livelihoods it's taken, and freedom it's limited, COVID-19 has given us one thing that may yet prove positive - the opportunity to reflect. Under lockdown, we've been compelled to consider our pre-COVID lives, the aspects we valued, the parts we endured, and how things could be changed. Separation from reality has renewed our perspective. And it's come at a convenient time, for a choice hangs in the air.

Survey: Is "To Whom It May Concern" Acceptable on a Cover Letter?

If you've ever researched how to write a cover letter, you probably know that career experts from all over the internet agree you should never address your cover letter with a generic introduction like "To Whom It May Concern."

MBA or Specialized Master's Degree: Which One is Best for You?

There are several key differences between an MBA and M.S. degree. The one you choose depends on your career goals, experience, finances and more. Focus MBA programs are more all-encompassing. They are meant for students looking to gain functional knowledge across all aspects of business. A specialized master's program is exactly that — it focuses on a specific area of business and provides a deep and precise knowledge of that subject.