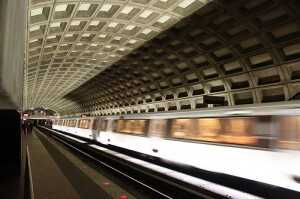 From Poli Sci to Policy – Jobs For Political Science Graduates
With September upon us and campuses around the globe preparing for the coming school year, many recent graduates face a harsh reminder that student life is over and it's time to plunge headlong into the workforce. Yet, sometimes landing that first career-oriented position can be tough, particularly in today's economic climate.
Moreover, while many grads feel ready to put theory into practice, they are not sure where to look for the right opportunities. If you find yourself in this position, you should start by considering what you found most engaging during your studies, then think about what type of position you might like to have that builds on what you learned. To help you in that process, here are some possible career options for someone with a political science degree:
Diplomat
Human rights worker
Lawyer
Policy Analyst
Academic
Social Worker
Lobbyist
Politician
Journalist
The next question is, of course, how to land a job in one of these areas. One of the best ways to gain both experience and connections is to engage in an internship. Many organizations encourage recent graduates to apply as interns, and quite often an internship can turn into a paid or more long-term position. Another option, promoted in this article from Michigan State University, is to contact someone at an organization you find interesting and ask for an informational interview. Such an interview allows you to ask detailed questions about the type of work being conducted and the best first steps to take if you are interested in such a career path. Informational interviews grant you an inside look into a potential career without any level of commitment.
While many of the jobs in politics and policy are clustered in certain cities, such as Brussels, Washington, D.C., New York, London or other capitals and metropolises, there are also countless organizations located in other areas around the globe. Rather than simply picking up and moving to a city where you know large organizations are located, it's a good idea to gain initial experience first then look for that next step that might have a big move associated with it. Whether you live in Australia, Zimbabwe or anywhere in between, there are relevant institutions operating nearby that you should not overlook. Take a look at these recent articles to peruse top think tanks and social science research institutes in the U.S., Europe and across the Spanish-speaking world. If you would rather gain experience in a development organization, here is a list of international organizations around the world.
Once you have found organizations that interest you and are ready to send out applications, have a look at ourstep-by-step guide to writing a great cover letter. No matter where you're applying, first impressions are important, so use this article to keep your applications at the head of the pack. Finally, it is important to remember that it's okay to be unsure of which direction you'd like to go in, and to take steps one at a time. In fact, focusing on the present and taking the time to figure out what really makes you happy is one of the most important ways to start you down the right career path.
Photo credit: RJ Schmidt