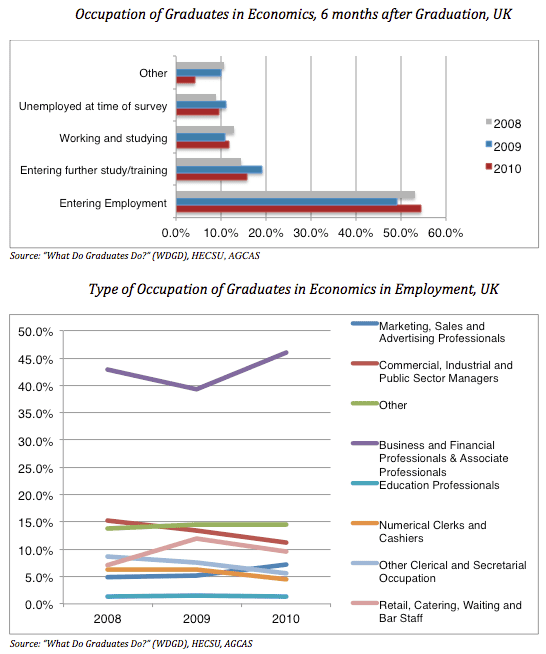 Graduates in Economics: Statistics (UK example)
Read a summary or generate practice questions based on this article with the new INOMICS AI toolhere.
What happens to economics students once they complete their first degree? Here is a snapshot of economics graduates' activities detailing their occupation six months after graduation.
According to the survey, which is published annually by the Higher Education Career Services Unit (HECSU) and the Association of Graduate Careers Advisory Services (AGCAS), in 2010 54.4% of Graduates in Economics in UK were entering employment, 15.4% went for further education or training, 11.7 % were working and studying and 9.5% were unemployed.
Among graduates in economics who were employed at the time of the survey, 42.9% were working as business and financial professionals, 15.2% as commercial, industrial and public sector managers, 6.2% as numerical clerks and cashiers and 8.6% had other clerical occupation. 7.1% of respondents were employed as retail, catering, waiting and bar staff.
You can download the complete survey, which also includes other disciplines here.