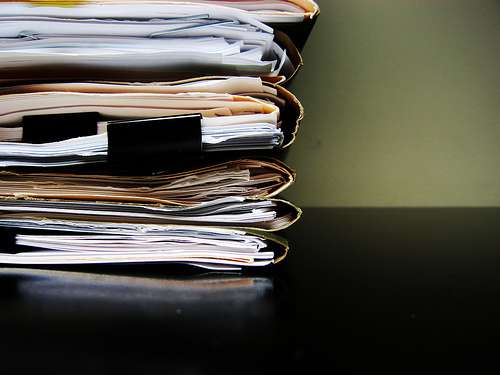 How to Apply to a Summer School: Selecting, Applying and Getting In
Read a summary or generate practice questions based on this article with the new INOMICS AI toolhere.
Over the past few weeks we've posted lists of Top Summer Schools in Economics and Top Summer Schools in Business and Management. While we are happy to promote the many great programs out there, we also understand that wading through the sea of options might leave you feeling a little overwhelmed.
Perhaps you're unsure of how to choose a program that's right for you, or more importantly, how to get into a summer school at all. In order to keep the application process from being another item on your list of winter woes, we've put together a basic guide on how to apply for summer schools in either economics and finance or business and management.
Here are some key things to consider:
1. Timing
Courses taking place earlier in the summer often have correspondingly earlier application deadlines, so think about when is best for you and scan through offers that work with your schedule. Both of our posts on Econ and Business and Management schools were written according to deadline, and a broader list of programs sorted by approaching deadlines can be found here.
2. Specialization
What are you hoping to get out of summer school? If you know precisely which course/s you need, then searching for a program based on its strengths in that area is your best option. As you peruse possible schools, you will notice a wide range of offerings, from financial crises to health economics to urban segregation. Knowing where you'd like to focus will help you find the best fit for you, and making your motivation clear in your application will help secure your spot.
3. Location and reputation
If you're not looking for a specific course but rather a boost to your CV or your academic repertoire, choosing a program based on location or reputation might be more appropriate. If it's a top school you're seeking, a quick look through various rankings from around the world can help hone your list of choices. Be sure to plan ahead though, as programs at schools such as Harvard, LSE or Cambridge are guaranteed to fill up quickly.
If what you really want is proximity to a gorgeous beach or good nightlife, The University of Crete fulfills both of these options while also offering a rigorous syllabus. Both the Barcelona Graduate School of Economics and the University of Barcelona offer well-renowned programs in one of the most beautiful seaside cities in Europe.CNRS in Nice, France, also combines a fantastic location with a forward-looking focus on economic development.
4. Cost and funding
When it comes to cost, summer schools often come with a hefty price tag. If your home institution can't offer you funding, there are many possibilities for securing outside stipends. For North Americans, here's a list of options put together by the American Economic Association. For those looking to take courses in Europe, the many scholarships offered through sources such as the German Academic Exchange Service (DAAD) or Erasmus can be quite helpful. Otherwise, don't forget to look outside your own department for institutional grants or scholarships offered university wide.
5. The application itself
When it comes to tackling the application itself, first think about what you want from the program, then what you can offer them. Treat each application individually, making sure to avoid any silly copy and paste mistakes. Be clear, concise and don't hesitate to talk yourself up. Familiarize yourself with the professors or theorists you'd like to work with, and show how well your work fits with theirs, and how you can mutually benefit from your attendance in their program.
Finally, if you feel you need a reminder about why you're slogging through the summer school application process in the first place, head to The Thesis Whisperer for a post on how summer school can boost productivity, offer unique opportunities for interdisciplinary crossover and stimulate great discussion.
Photo credit: Isaac Bowen
Also Interesting

Which Concentration Should You Choose For Your Master's Degree in Economics?

If you're planning to study economics at a Master's level, then you may have the opportunity to pursue a concentration, sometimes also referred to as a major. While rarer, some PhD programs may also offer concentrations, though many are already specialized degrees (or require you to have your own research agenda).

The GRE is changing: ETS to streamline the test in September 2023

The Graduate Record Examinations, more commonly known as the GRE, is one of the most important standardized tests in the world for admission to post-Baccalaureate programs. It's very often required by universities when considering admission into their Master's or even PhD programs.

How To Find The Right Exchange Program

Exchange programs allow students to study at a different institution as part of their degree. Typically, students will use this opportunity to study abroad at a foreign partner of their home institution, though exchange programs can sometimes take place in the same country. Regardless, these programs are a fantastic way for students to broaden their horizons, take specific courses at another institution, and study abroad without committing to living multiple years in another country.