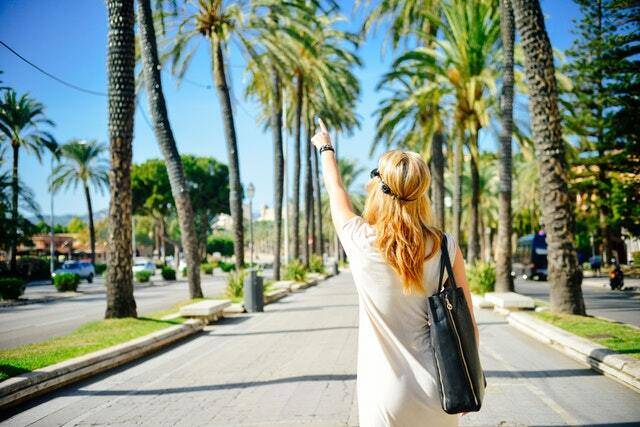 Conference Tips
How to Combine Attending a Conference with Travel
Read a summary or generate practice questions based on this article with the new INOMICS AI toolhere.
One of the most fun parts about attending an academic conference – as well as all of the important research you'll hear about, of course – is having the opportunity to visit a new place.
Conferences are held all over the world, but most often in large cities with good transport links that are well-known destinations. This makes going to a conference a fun way to travel! Conferences frequently take place in desirable locations which gives you a great excuse to get in some tourist activities or explore the local area while you're networking. Here are some tips on how to combine attending a conference with travelling.
Add a holiday in the area before or after the conference
If you're going to be travelling a long way to a conference – especially if you're having your travel costs covered by your institution – then you might as well take full advantage of the situation and spend some holiday time in the area while you're there. You can arrive at the conference location a few days or a week early and spend your time vacationing before the conference. Or better yet, stay for a while after the conference so you have time to relax and unwind and you're aren't stressing out about the upcoming work you'll have to do. If you're getting your conference trip funded through work, then usually universities or research institutions are fine with you extending your stay for a few days as long as the flights aren't more expensive and you pay for the extra days in the hotel.
Suggested Opportunities
Meet up with friends or family
While you're away, if you know anyone who lives nearby to the conference location then this is a great chance to see them. If you're taking a long trip – for example, going from Europe to the US for a conference – then you have the perfect chance to visit people you know while you're in the US. You can arrange to meet up with friends or family in the evening after the conference, so you can get dinner together or they can show you around. Just remember that sometimes the social events of a conference which are held in a more informal setting in the evening can be the best networking opportunities, so if you go out with friends instead of going to the conference events you might miss out on that. One compromise is to see if your guests can join you on some of the conference social events, such as trips to tourist attractions. Occasionally you'll see conference attendees bringing their spouses or friends to conference dinners or parties, but this differs by conference so ask around to see if this would be appropriate before inviting anyone else to a conference event.
How to pack for a conference and travelling
When it comes to getting ready to travel, pack carefully. You'll likely only be bringing one suitcase with you, and often only a smaller hand baggage case, so you need to think about what you pack if you're going to combine a conference trip with a holiday. You can try to take a large case with two sets of clothes in it: one of business wear for the conference and one of holiday clothes for afterwards, but lugging a huge case around an unfamiliar city is a pain. An alternative is to try to find items which strike a middle group, like a tailored shirt which can be dressed up with smart trousers or down with a pair of jeans. Then you can use the same clothes for both halves of your trip and you don't need to pack so much. Just be aware that there is a line here: flip-flops and sundresses are rarely appropriate conference wear, and no one wants to be stuck wearing a suit on their holiday!
Also Interesting

Which Concentration Should You Choose For Your Master's Degree in Economics?

If you're planning to study economics at a Master's level, then you may have the opportunity to pursue a concentration, sometimes also referred to as a major. While rarer, some PhD programs may also offer concentrations, though many are already specialized degrees (or require you to have your own research agenda).

The GRE is changing: ETS to streamline the test in September 2023

The Graduate Record Examinations, more commonly known as the GRE, is one of the most important standardized tests in the world for admission to post-Baccalaureate programs. It's very often required by universities when considering admission into their Master's or even PhD programs.

How To Find The Right Exchange Program

Exchange programs allow students to study at a different institution as part of their degree. Typically, students will use this opportunity to study abroad at a foreign partner of their home institution, though exchange programs can sometimes take place in the same country. Regardless, these programs are a fantastic way for students to broaden their horizons, take specific courses at another institution, and study abroad without committing to living multiple years in another country.