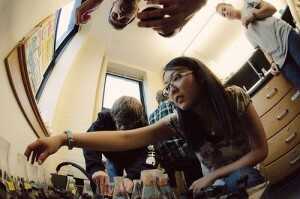 How to Make the Most of a Post Doc or Junior Researcher Position
For many recent PhDs and other doctoral graduates, the first step in an academic career is at least one, if not two or three post doc or junior researcher positions. Regardless of which department you work in, such a position is a great way to make connections, publish your research, add experience to your CV and get a feel for life as an academic.
Yet, some recent graduates feel so overwhelmed by the dissertation process that they use a post doc as something akin to academic downtime. While this might be tempting, it is important to remember that the beginning of your career can set the tone for years to come. In today's highly competitive academic market, having multiple publications and presentations on your CV within the first few years of your career can help you immensely in landing a desired position down the road.
In order to make the most of your time as a post doctoral or junior researcher, you should communicate openly and clearly with the primary investigators and/or your advisor about your aims and interests going into the job. As the authors of a recent article in the Chronicle of Higher Education note, it is important to make a plan regarding what you would like to accomplish in your position.
Some advisors will even suggest that you work together to draft a clear individual development plan. When doing so, be sure to keep in mind all possible opportunities you might be able to engage in during your post doc. These include:
Organizing a symposium
Writing literature reviews
Co-authoring research
Teaching courses
Writing grant proposals
Attending conferences
Moreover, beyond engaging in such activities, it is also important to make use of the great human resources surrounding you. In addition to the PIs, the other junior researchers also present great opportunities for collaboration. By working with peers, you create chances for long-term connections and build a broader network.
Outside of the lab or institute, networking at conferences and meetings is also an essential part of making the most of your time as a post doc. The best way to get your name out there is to attend as many relevant events as possible, presenting research, showing posters, or even just talking to fellow researchers. While introducing yourself to someone important in your discipline might seem awkward at first, you will soon come to realize that it comes with the territory of being an academic.
By following these basic guidelines, you will be able to get the most out of your post doc position, thereby helping you along the way to a great career in academia. To get started, head over to INOMICS and browse the many post doc and junior research opportunities.
Photo credit: University of Michigan