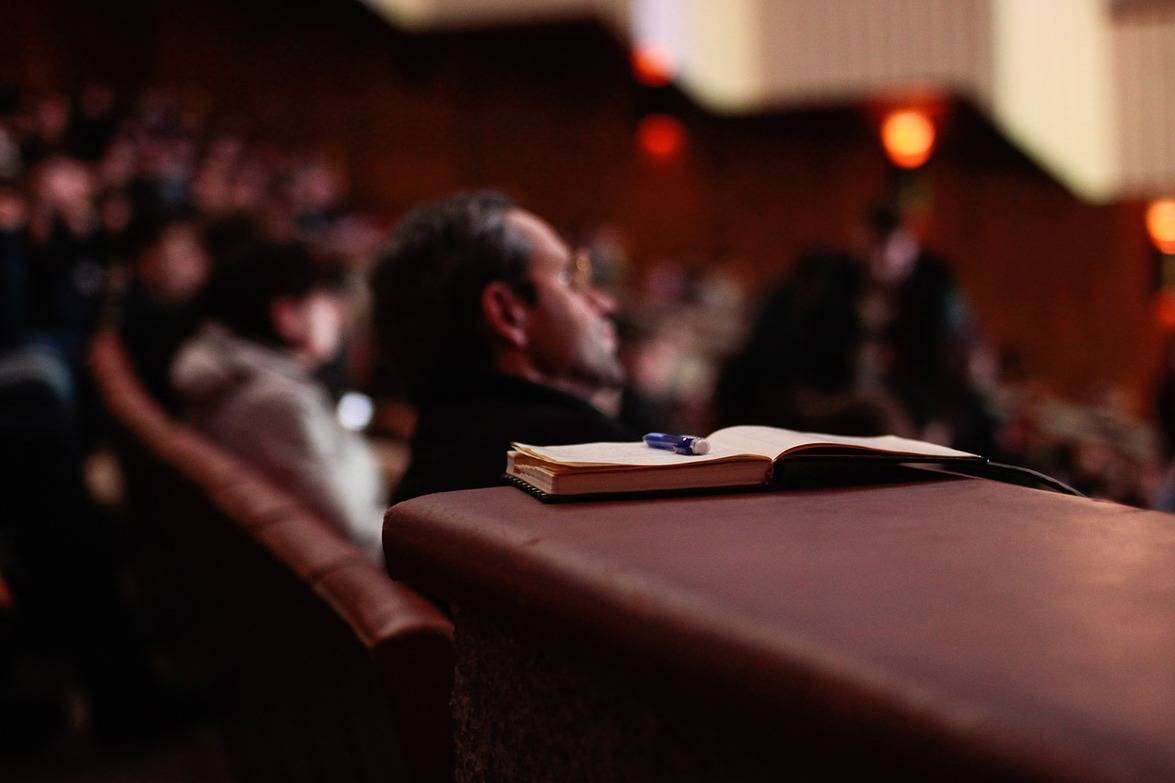 How To Make The Most of Your Conference Trip
Read a summary or generate practice questions based on this article with the new INOMICS AI toolhere.
Attending a conference can be a fun and exciting chance to visit a new place, to connect with peers and senior figures, and to learn about the latest development in your field. But it can also feel overwhelming to have a lot of events packed into a few days. Today we're sharing tips on how to make the most of your conference experience.
If you're looking for a conference to attend in the near future, check out our conference listings on ConferenceMonkey.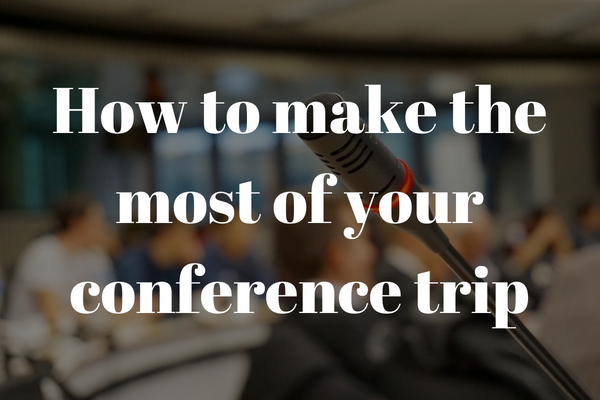 Preparation for you conference
One of the best way that you can make the most of your conference trip is by putting in some preparation before you go. The week for the conference, find some time to check the organiser's website, which should have a list of the keynote speakers, other speakers, and maybe even an advance timetable of presentations. You can look through notes or the program and highlight talks which are of interest to you, and find the names of people in your field who will be attending and who you wish to get in contact with.
If you see any names of people who you know and would like to connect with, drop them an email inviting them to get coffee or dinner with you during the conference. This way you'll have some knowledge of which talks you can't miss, which topics are likely to be discussed in question times, and who to look out for while you're there. Finally, don't forget to pack comfortable and practical but smart clothing and shoes.
If you need some advice on what to wear to your conference, check out our Insights into what men should wear at an academic conference and what women should wear at an academic conference.
On your arrival at the conference
Once you arrive, take a few minutes to walk around the conference area, taking note of the different lecture venues and other locations. This way you won't be getting lost while you're in a rush to get to an important talk! Make sure that you get hold of a map of the area, and mark both the conference location and your hotel on it.
Also have a look at the transpiration options to and from the conference location, and check out the local area immediately around the conference centre. Finding a cafe nearby with wifi will give you somewhere to escape to for breaks or if you need to send some work emails.
It can be a great idea to utilise the conference's social media presence both before, after and during the conference. Check out our Insight of 6 Tips for Using Social Media at a Conference for more information.
Asking questions after others' presentations at the conference
Attending presentations lets your hear about brand new work, straight from the researchers themselves. You can hear about empirical work that has not yet been published, and discuss theories which are still in development. There will likely be both organised talks and more informal poster presentations, and both of these offer you the opportunity to ask questions of the presenter.
If you want clarification of a concept or a methodology, or more details on a specific area that is relevant to you, then don't be shy about asking for this information after a talk or during a poster presentation. Use this chance to really get to know a topic in depth, straight from an expert.
Getting feedback on your conference presentation
If you're giving a talk or poster presentation yourself, then you can avail yourself of the knowledge of all of the conference attendees. Bring a notebook with you, and after you complete your presentation and discussion, take note of the questions which were asked of you, and any salient points which arose in the discussion. If there was a point you raised which attendees seemed unconvinced by, then you know that you need to strength your argument.
Perhaps a questioner will suggest a link to a different area of research which could be relevant to you, or suggest a paper which you did not know about before. In any case, thank people for their feedback and get this information down on paper as soon as you can, so that you don't forget it.
If you're giving a conference presentation and need some help with everything from initial preparation to post-presentation networking, check out our long read on A Guide to Conference Presentations.
Socialising & networking at a conference
The social aspect of a conference is also important; both in terms of networking and in having an enjoyable time for yourself. There will likely be organised social events such as dinners, drinks receptions, or visits to local tourist spots. Do try to make time for these social events, as they offer the opportunity to get to know your fellow conference attendees in a more casual environment.
While you're at these events, don't be afraid to strike up conversation with people you don't know, even if they are more senior than you or from a slightly different field – the point of these events is to get to know new people and to hear about their work.
If you need some more help networking at a conference, check out our Insight into how best to network when attending a conference.
---
Top Blog Posts to Read:
Also Interesting

How To Find The Right Exchange Program

Exchange programs allow students to study at a different institution as part of their degree. Typically, students will use this opportunity to study abroad at a foreign partner of their home institution, though exchange programs can sometimes take place in the same country. Regardless, these programs are a fantastic way for students to broaden their horizons, take specific courses at another institution, and study abroad without committing to living multiple years in another country.

Studying in Germany: How to apply for a student visa

So you want to study abroad in Germany, the largest economy in Europe. It's a great country filled with many high-quality, internationally competitive universities. Plus, lovers of pretzels and sausages will never find a better place to be. Of course, if you're an international student, you'll probably need to get a visa before you can go.

The GRE is changing: ETS to streamline the test in September 2023

The Graduate Record Examinations, more commonly known as the GRE, is one of the most important standardized tests in the world for admission to post-Baccalaureate programs. It's very often required by universities when considering admission into their Master's or even PhD programs.