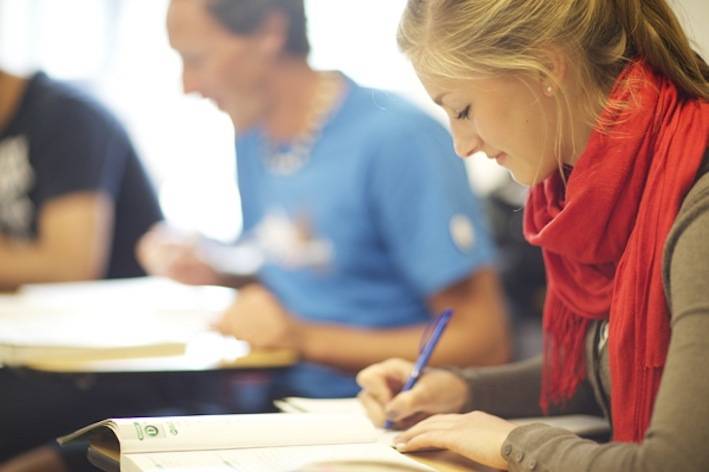 Language Requirements for Master's Programs in Spain
Read a summary or generate practice questions based on this article with the new INOMICS AI toolhere.
Since 2011, the number of Master's programs across Europe taught entirely in English has increased by 42%. Quite a large number of these programs are in Spain. Thus, if you are applying to a Master's program in Spain, the language requirements will likely differ depending on the language of instruction – whether it's a program fully in Spanish, both in Spanish and in English, fully in English or in another language such as Catalan or Basque. We will focus here on English and Spanish, offering information regarding the most common examinations and scores required for both of these languages.
At universities within Catalonia, such as the major institutions in Barcelona, you can find courses taught in Catalan rather than in Spanish or English. Similarly, in the Basque region there are programs offering entirely or partially in Basque. For foreign students, however, it is generally not anticipated that you be able to speak any Catalan or Basque, unless you are specifically interested in studying the language, history or culture of the associated region. If that is the case, please take a look at the specific language requirements offered on the admissions pages of the programs in which you are interested. Below you can find information regarding language requirements for English and Spanish.
Although there are many English proficiency tests on the market, there are only a few that are widely accepted around the globe. In Spain, most top universities require applicants to show proof of at least B2 level English proficiency, following the Common European Framework of Reference (CEFR) of the Council of Europe. Below is a chart showing the different levels of language proficiency according to this framework.
A1
A2
B1
B2
C1
C2
Beginner
Elementary
Intermediate
Upper Intermediate
Advanced
Proficient
Below are the three main exams applicants can take and a brief breakdown of scores that would qualify as at least B2 level.
The Test of English as a Foreign Language is owned by ETS Global, which also owns the GRE and other testing services. Though a paper version of this test is still available, the computer-based version is preferred by most institutions and is offered around the globe.
The International English Language Testing System is also recognized globally. Unlike the TOEFL, which primarily focuses on American English, or the CPE, which primarily focuses on British English, IELTS uses and accepts both.
The Cambridge Certificate of Proficiency in English is one of two top English language proficiency exams offered by Cambridge English Language Assessment at Cambridge University, along with Cambridge English: Advanced (CAE).
For tips on how to study for each of these tests, as well as more detailed information about what the scores mean, take a look at this page in the Advice Section.
In general, every international student applying to an English taught Master's program will have to provide proof of English proficiency. If you are from a majority English speaking country or if your Bachelor's degree was taught entirely in English, you will most likely not need to provide scores from one of these exams, but it is best to check the specific requirements of each individual program in order to be sure.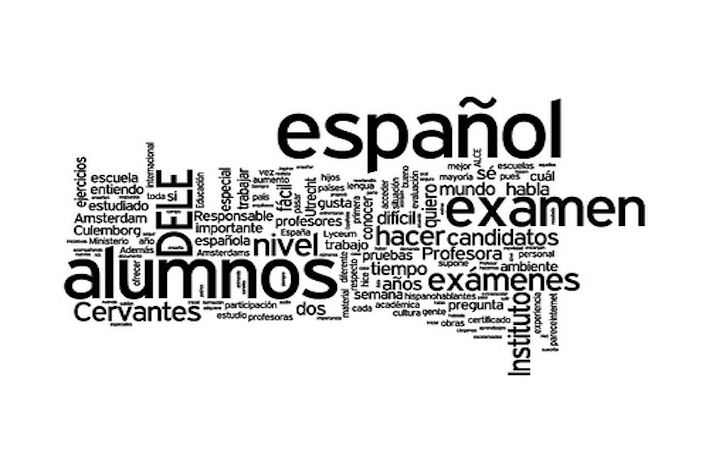 Unlike in the case of proving English proficiency, there are no set regulations regarding proof of proficiency in the Spanish language. In general, students applying to a Master's program taught in Spanish have three options for proving their Spanish language skills. You can find details about these options below.
The Diploma de Español como Lengua Extranjera is an internationally recognized test of Spanish language proficiency. This exam is conducted and overseen by the Instituto Cervantes on behalf of the Spanish Ministry of Education, Culture and Sport. The test is graded using the CEFR structure, meaning that no conversion is necessary. In general, a B2 score is required for acceptance to Spanish universities.
Since Spain is famous for its language education, one option is to attend a summer intensive language program prior to beginning your studies. Many such programs are accredited by the Spanish Ministry of Education and specifically prepare students for the DELE test, thereby helping along the path towards being ready to study fully in Spanish.
This series of examinations, officially titled the Spanish University Access Tests (Prueba de Acceso a Estudios Universitarios) is a requirement for anyone interested in beginning undergraduate education in Spain. Prior to beginning university, students in Spain take a series of six 90-minute exams covering a wide range of subjects. Since each of these exam components is in Spanish, if you have taken this exam then you generally will not need to take another test proving your Spanish proficiency.
Bachelor's degree in Spanish
If you are from a majority Spanish-speaking country or earned your Bachelor's degree entirely in Spanish, you will almost certainly not be required to provide other proof of Spanish language proficiency. If you attended a mixed program with some Spanish and some English, you may still need to provide proof of proficiency. It is always best to check specifics on the admissions page of the programs in which you are interested and contact the relevant institutions directly if you are unsure of which option is best for you.
Photo credit: Kaplan International English
Photo credit: Emilio Quintana