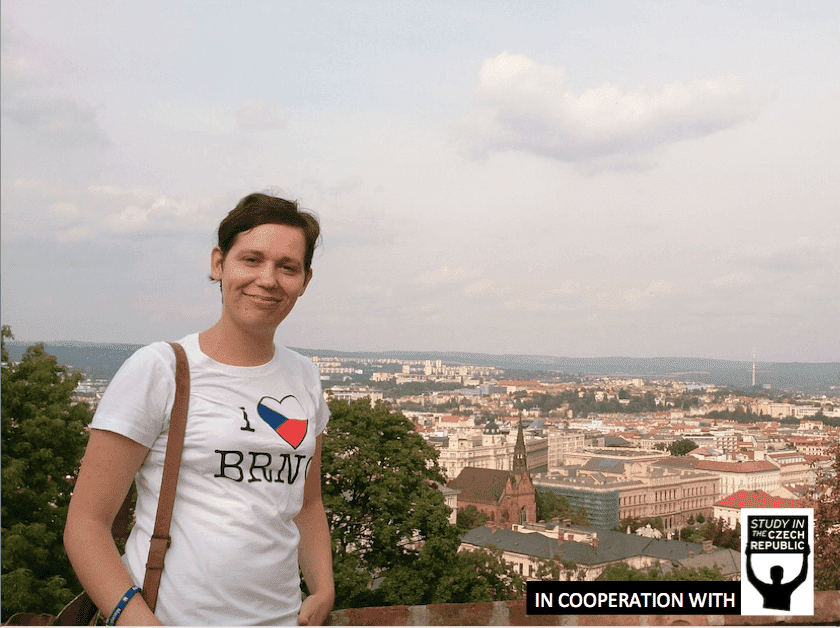 Meet Jasna: a Master degree student of Business Management at the Masaryk University in Brno
Today, over 43,000 foreign students are studying in the Czech Republic and their interest is growing as the offer of study programmes and courses taught in English is increasing. Jasna Brkić from Serbia, a Master degree student of Business Management at the Masaryk University in Brno, shares her story and explains why she chose the Czech Republic for her studies:
"Prior deciding to continue my master studies in Czech Republic I was travelling and visited various places like Prague, Karlovy Vary and Brno. Since really enjoying Czech Republic as tourist I decided to check studying opportunities as well. Apart from eternally being in love with the golden city Prague, I was attracted to Brno – second largest city in Czech Republic thanks to the quality Master programme Business management, which was all I wanted and wished for my Master degree. The courses offered by the programme were totally suitable with my career plans, but studying at the Faculty of Economics and Administration of the Masaryk University (www.econ.muni.cz/en) gave me much more than just perfect courses, and living and studying in Brno exceeded all my expectations.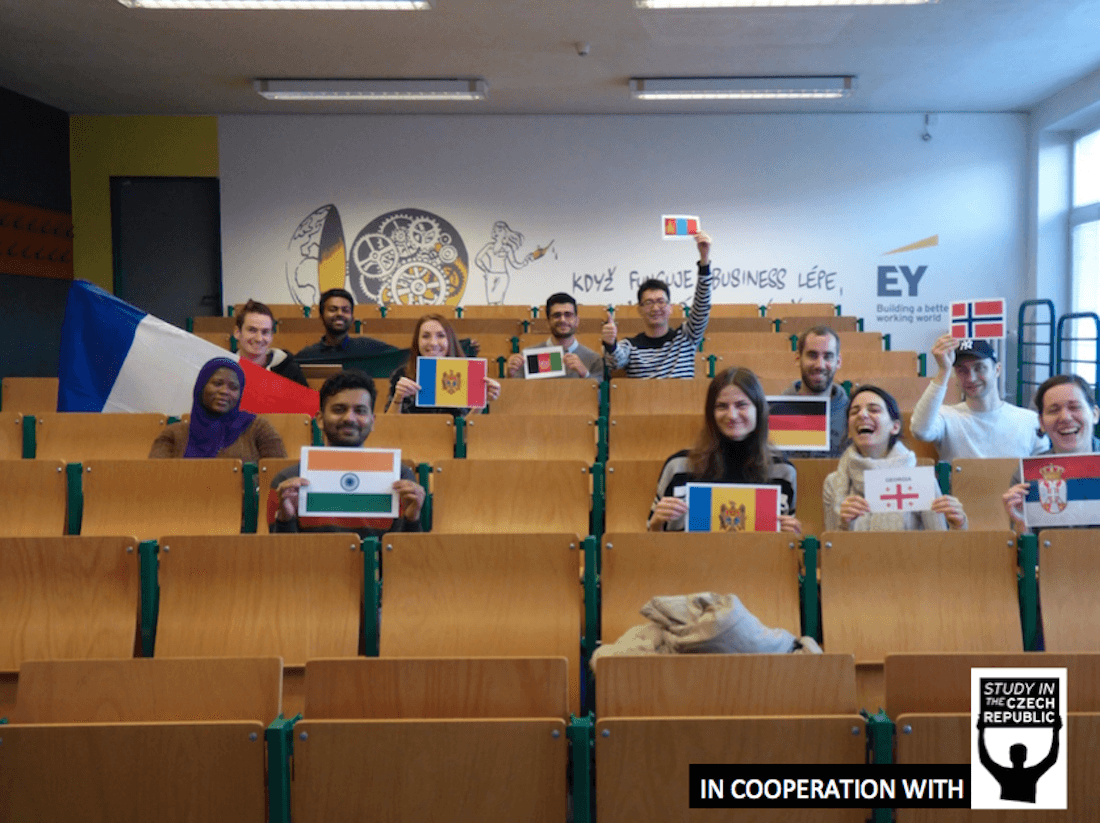 From the first day, I liked the atmosphere at the Faculty. Easygoing professors, quality courses, many students – foreign and domestic in one place, talking and sharing experiences, learning about other cultures and presenting their own culture. The Faculty has a perfect library with up to date books and magazines from business world, which is very important and it clearly shows that the Faculty invests constantly in increasing the knowledge of both staff and students. Also, what surprised me and it is different than studying back home in Serbia, is that if you have good grades, the university supports you and gives you a merit scholarship each semester! The fact that the Faculty is constantly improving and taking care of students makes me happy and proud to study here. What I always like to mention to people outside the university is how cool information system we have! It is very modern, useful and makes all the administrative stuff much easier. Everything is there - from our grades, communication with professors, literature for courses, job search, scholarships and many other interesting things.
Now a bit more about why I like the courses at my Faculty so much. First, there are a lot of courses offered in English language, so I am sure everybody can find something interesting for themselves. Second thing I like is the practical approach and active students' participation in courses. Most of the courses require not just to learn something but also to apply and practically test the knowledge which helps us retain our gained knowledge longer and do better at work, and I also think that employers really appreciate that.
One of the most memorable experiences while studying was the trip organized by the HR course professor. It was the trip to Vienna to visit two companies. This trip was fun and educative. We had interesting lectures where we found out more about the companies and what kind of skills and knowledge they look for. Then, we had a workshop with the employees of one company and we were assessing what is going to be needed from the HR perspective in the future. This really helped me to gain the insight in how companies think in terms of their employees and what skills and knowledge are important for future.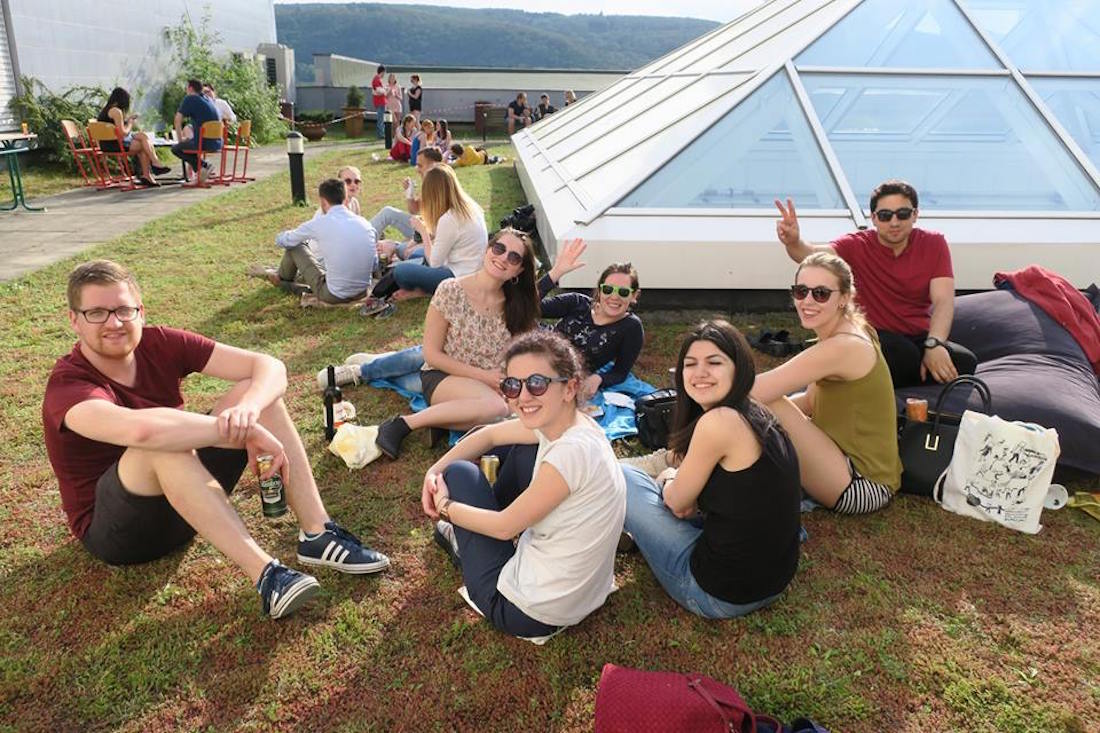 Brno is one of the best student cities and I absolutely love the student life in Brno. Student organizations constantly offer variety of events during the week – parties, quiz nights, board games, cultural events and during the weekend - trips and excursions to beautiful cities in Czech Republic or neighboring countries. What many people don't know, including me before living in Czech Republic, is the fact that Czech Republic has many beautiful small towns with rich history and amazing nature. I am really enjoying the fact that Brno has a perfect location, which gives an excellent opportunity to visit all those lovely places like Olomouc, Telč, Český Krumlov, Prague and many others. Also, it is within the short drive from the beautiful cities of neighboring countries like Vienna, Bratislava, Krakow, Budapest and Dresden.
I think that living and studying in Brno positively changed my life. I met people from all over the world, enjoyed diverse cultures, languages, changed my perspective about life, traveled a lot, and got to deeply know and understand the Czech culture, country and way of living. I would recommend literally everyone to come to study in the Czech Republic, because the country has it all: good people, beautiful nature, interesting food, magic location and last but not least good education system!"
Find out more about studying in the Czech Republic at www.studyin.cz.
---
Photo credit: Jasna Brkić
Also Interesting

A Critique of Neoliberalism

Few would contest it has been the ideology of our political age. Ever since the 1980s, it has dominated western politics, underpinning governance, influencing culture, and leaving its indelible mark across society. During this time its core tenets were rarely challenged and only its peripheral aspects tweaked. The 2008 financial crash, however, changed this, shaking confidence in an ideology whose name, up until that point, was rarely ever spoken.

Sample Motivation Letter For Your Economics PhD Application

When you apply for a PhD, you will need to write not just a research proposal but also a letter of motivation. This letter describes why you wish to undertake a PhD and why you would be well-suited to researching your proposed topic. But what needs to go in this letter, and what tone is appropriate for it? To give you some ideas, today INOMICS is sharing a sample letter of motivation, as well as offering advice on how to write our own, so you can maximise your chances of getting accepted.

INOMICS Salary Report 2020

How COVID-19 has Affected Economists in the Global North and South

The damage wrought by COVID, far from equalising, has been pointedly prejudiced. While the virus itself may struggle to differentiate between people, the world in which it operates has no such problem. Indeed, its structures have ensured COVID's disruption of employment has fallen unevenly across regions - the experience of economists a case in point.