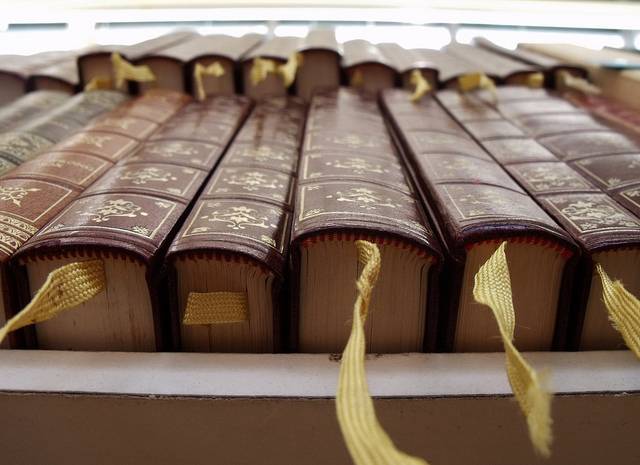 Navigating the PhD Literature
The literature research students need to rely on throughout all of their thesis writing is diverse. Broadly categorized there are three types of literature useful for PhD students: research/topic literature, methods literature, and 'how to do your PhD' literature. A somewhat similar classification of PhD materials can, for example, be found in Chris Hart's Doing a Literature Search: A Comprehensive Guide for the Social Sciences (2010, Sage, p.2), which I recommend immensely.
Research/subject literature. The first category is simple and straightforward. It encompasses the subject or subjects you are researching, the issues you are looking into, and the broad field you are exploring. It is the literature meant to support your research in every possible way and the reason you embarked on your research project in the first place. This type of literature is unique to each PhD student, as it is tailored to an individual research topic.
Methods literature. The methods literature is somewhat less exclusive to an individual PhD student. Depending on your study and method of enquiry you might lean towards qualitative, quantitative, or mixed methods, each of which have their own methodological approaches and methods of data collection and analysis. In my case, for example, I rely on elite interviews and documents (qualitative method & text analysis) to decipher meanings behind the narrative of 'soft power' (discourse analysis) that drive relevant policies undertaken by Russia's key decision-makers and institutions (bureaucratic politics/organisational process) in order to establish a link between the foreign policy process and the outcome (foreign policy analysis). For each of these methods, there is a plethora of literature outlining how-to and best practices to ensure that you are making the most of the information you have available. Methods literature is in a league of its own and is as important as the topic literature.
'How to do your PhD' literature. Finally, there is the literature on the more practical and logistical aspects of pursuing a doctoral degree. This type of literature would be useful to any research student as it provides lots of pointers on each stage of a PhD student's life, from building a productive relationship with your supervisor to generally leading a well-balanced lifestyle for the sake of you and your thesis. Some books and other sources are more general than others. For example, Pat Cryer's The Research Student's Guide to Success (2006, McGraw-Hill Education), Phillips & Pugh's How to Get a PhD: A Handbook for Students and Their Supervisors (2010, McGraw-Hill Education), and Hall & Longman's The Postgraduate's Companion (2008, Sage) straddle pretty much every aspect of PhD study, from the intricacies of the PhD process and the examination system to research ethics and peer support, to conference presentations and job search when your thesis is completed. Other helpful works that offer student guidance are more specific, such as Patrick Dunleavy's Authoring a PhD: How to Plan, Draft, Write and Finish a Doctoral Thesis or Dissertation (2003, Palgrave Macmillan) and Rowena Murray's How to Write a Thesis (2011, Open University Press). These books focus exclusively on the writing process in its entirety, from style and referencing to developing good writing habits and overcoming writer's block, to publishing your research results. David Silverman's Doing Qualitative Research (2010, Sage) and Chris Hart's Doing a Literature Review: Releasing the Social Science Research Imagination (2009, Sage) dissect data collection & analysis techniques, and the literature review part of the thesis respectively. Organizing and Managing Your Research: A Practical Guide for Postgraduates by Phelps, Fisher & Ellis (2007, Sage) offers even more practical advice on the purely technical side of the PhD process; going through all handy hardware and software designed to support research students' work and increase its productivity, including data management software, data analysis tools, and the so-called Deep Web and Web 2.0. The latter and the Internet as a whole are also exclusively covered in greater detail by Niall O Dochartaigh's Internet Research Skills (2012, Sage), another useful resource meant to help PhD students with their research.
Internet-based resources. Overall, it is amazing to see so much good and valuable literature on the bookshelves these days that really makes the PhD experience a great deal more efficient, enjoyable and satisfying. The proliferation of Web 2.0 technology mentioned above has made first-hand advice on student life and work even more readily available. Multiple blogs and student discussion groups on the Internet provide interesting points of reference for anyone engaged in research work. Some of those I have found particularly interesting and useful are The Thesis Whisperer, the Vitae portal for postgraduate researchers, and The Three Month Thesisproject. There is also a live peer support group in London called London Doctorate on the Meet-Up social networking service, which holds regular informal meetings for doctoral students at different venues and discusses problems they encounter on their PhD journey. Even if you are not based in London, you are likely to find a peer support group near you, or you can set up one yourself.
Photo Credit: GlasgowAmateur (Charles Clegg)
Also Interesting

A Post-PhD Career in Research: Jack of all Trades, Master of Some

The importance of writing as communication It is indeed true that researchers like us (post-docs, research fellows, senior researchers, and so on) working in academia or in public/private/non-profit institutes spend a lot of time at their desks: writing articles, among other things. We maybe Doctors of Philosophy, but in reality, we are Masters in Writing and a few other things. This is because the demands of a researcher's role requires us to be jacks of a lot of trades and masters in some.

Optimise your Recruitment Strategy for Economics PhD Positions

Candidates can find more information in our guide on how to successfully apply to a PhD in Economics. For institutions aiming to find the best international talent for their PhD positions, the most important question is how to reach the right audience, primarily current master's students. You don't want to waste all your budget chasing after the wrong candidates.

Study Advice Article, Career Advice Article

How to balance your PhD and your social life

Treat your PhD like a regular job One of the challenges of adjusting to life as a PhD student is the lack of a firm schedule or a definite structure. Although there are options for structured PhD programs, especially in the US, many PhD programs do not have required coursework or set work times. This can make it hard to know when you should be working, and conversely, when you are allowed to take time off.