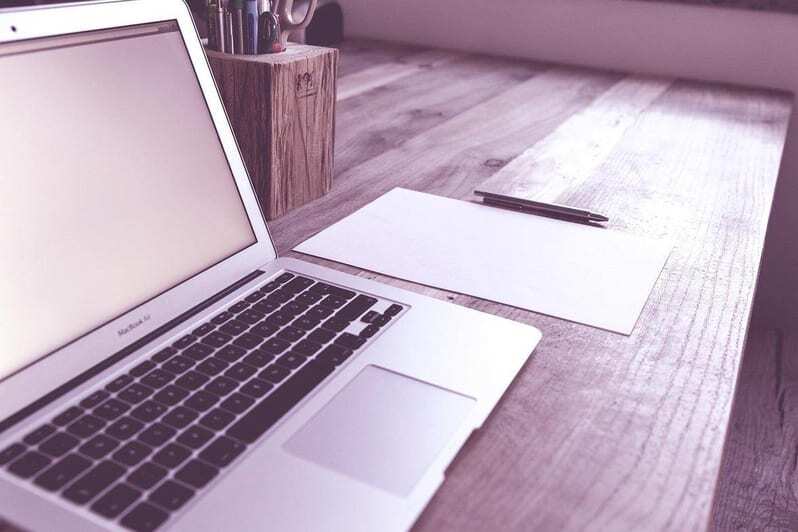 Sample Motivation Letter For Your Economics PhD Application
When you apply for an economics PhD, you will need to write not just a research proposal but also a letter of motivation. This letter describes why you wish to undertake a PhD and why you would be well-suited to researching your proposed topic. But what needs to go in this letter, and what tone is appropriate for it?
To give you some ideas, INOMICS is sharing a sample economics letter of motivation, as well as offering advice on how to write your own, so you can maximize your chances of getting accepted. If you plan to start your PhD application this autumn, you can download our free guide "How to successfully apply to a PhD in Economics".
It should be noted that a European-style motivation letter focuses on academic background and research history, avoiding too much personal information. The US-style personal statement, on the other hand, is much more 'life experience' based. Here, we focus on the European style.

1. What to include in a motivation letter
There are a number of essentials you should include in your motivation letter when applying for your PhD. The introduction should (perhaps obviously) clearly state which economics program you are applying for. This will lead nicely into the next section, which should contain your reasons for wanting to do a PhD and specifically why you wish to do the program for which you've applied.
It is important to show what impact your proposed research will have on the industry, including perhaps the gaps in the literature/research that currently exist and how your research fills these in. Following on from this, your own academic background should be explained, including any academic achievements or awards you may have garnered aside from your degrees. Finally, your future career plans, and how your PhD and research proposal will help you achieve them, could be your closing statement of the motivation letter.
2. Be specific
One bad habit that many people have when writing their motivation letter is being too vague. Saying that you enjoyed your economics undergraduate course or that you find economics interesting is too vague to be meaningful. After all, it can already be assumed that you enjoyed studying economics or you wouldn't be applying for a PhD.
Instead, try to be more specific: mention which particular courses or topics appealed to you most, what you learned from them, and why you want to learn more about them. This is also a good way to mention your research areas of interest and how they will benefit the field.
3. Give concrete examples
Another common mistake is to make claims without giving any evidence to back those claims up. For example, you'll often see people say 'I work well independently' or 'I am highly organized and good at managing all of my assignments'. Without demonstrating how these things are true, there is no reason for the hiring committee to give weight to your self-assessment.
For better results, give concrete examples of your claims in action, such as 'My high level of organization was demonstrated when I completed my economics undergraduate courses while also working a part-time job, which required excellent time management skills' or 'In my second year, I successfully organized an undergraduate conference with 50 attendees.'
4. Show your personality
It is important to be professional in your motivation letter, so the letter should not contain jokes, sarcasm, or irrelevant personal information. However, you also needn't be dull and impersonal. You can and should allow your personality to shine through in your letter, and show how you are different from other candidates.
Maybe you have strong opinions about a particular topic in economics, or perhaps you have taken an unconventional career path. In these cases, you needn't hide your individuality. Show how your background gives you a unique perspective on your subject's issues and your approach to academic work. Remember, the point of the motivation letter is not to show how similar you are to an imagined perfect candidate – it's to show off your unique personal approach and how you could be a great PhD student.
Suggested Opportunities
5. Focus on skills
An adjustment issue that some people have in during a PhD program is the gulf in requirements between an undergraduate or Master's course and a PhD. In an undergraduate or Master's course, you have to attend classes, complete assignments, and perform well in assessments. In a PhD, you will often have to come up with your own research questions, choose the best methodology to answer those questions, and motivate and organize yourself to complete your work.
If you don't have direct experience with doing these PhD tasks, that's okay – you won't be expected to know everything before you even start the PhD. However, you do want to show in your motivation letter that you have the capacity to perform this kind of work. In order to do this, you should focus on the skills that you have – such as data analysis, writing, research, presentation, and so on. Try to give examples of how you have used these skills in the past to show that you're ready for the challenge of a PhD now.
6. Talk about your future plans
Something that hiring committees like to see is that you are interested in working in your chosen field in the future. This means that you need to talk about what your post-PhD plans are if you want to be accepted. For most people applying for a PhD, the interest will be in doing a postdoc once they have completed the PhD. Other people may know that they want to work in industry, or for an NGO or for the government.
Any of these answers is fine, but the committee will want to see that you have thought about your long-term career. Do mention your long-term plans near the end of your motivation letter to show that you are serious about a career in your chosen field.
7. Sample motivation letter for an economics PhD
To Whom It May Concern,
I am writing to express my interest in pursuing a PhD in economics at Imperial College London.
I am particularly keen to apply for the doctoral program in the economics department at Imperial as its research interests are an excellent match for my academic background. I studied Business Management for my BA at Kingston University and during this time I developed a particular interest in the relationship between government policies affecting small businesses and economic outcomes country-wide. Furthering this interest, my BA thesis, which was supervised by Prof. Helen Smith, used statistical techniques to analyse the rate of growth of small businesses before and after new legislation regarding wages was put into place. My aim was not only to consider the ethical arguments regarding minimum wages and small businesses, but also to find evidence about whether policies encouraged or discouraged the growth of small businesses.
After completing my BA, I undertook an MSc in economics at University College London. From this course I gained deeper knowledge of statistics and modelling, which I made use of in my thesis project – an investigation into how the number of people employed by a small business affects the ability of that business to weather changes in wage laws. My aim throughout this project was to gather more evidence on the effect of new wage laws on the long-term stability of small businesses.
I now wish to continue my academic career with a PhD in economics, and I cannot imagine a better place to study this than the business school at Imperial. I admire the economics department's commitment to both fairness and to accuracy, and I wish to further my work on minimum wage increases and small businesses in a way that respects both the dignity of workers and the needs of business owners. I particularly wish to work with Dr. Jane Brown, whose work on small business ethics has been a great source of inspiration for me.
This research has the potential to contribute to the theoretical models of small business growth in economics, but it also can contribute real-world value to policymakers and small business owners. As small businesses are often touted as the counterbalance in the move towards large multinational corporations due to globalisation, greater understanding of how to support these small businesses, and how to help them grow, will only become more valuable in the future.
Owing to my extensive knowledge of small business and wage laws, and my experience with statistical analyses and modelling, I am confident that I can complete the research project which I have proposed to a high standard. While both my previous thesis projects were on a smaller scale, I have recently been volunteering as a research assistant in a co-operative project focussing on cultural differences in small business creation, which has given me experience on large-scale projects too. This experience has helped me to plan out the time for my PhD realistically and confidently.
After completing the PhD, I plan to either pursue a postdoc placement within academic economics, or to work as a consultant for small business associations and policymakers. I believe that with my knowledge and experience in this increasingly important field, I can make important contributions to both the Imperial Business School and wider discipline of economics. I hope to be considered for this position.