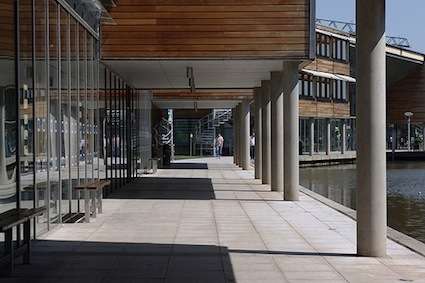 Selecting an MBA in the Region of Your Choice
If you are interested in earning an MBA but are unsure of whether you would like to remain in your current city, move elsewhere in your country or make a move abroad, having a better understanding of your options can help you make the right choice for you. The number of business schools around the globe is continuing to grow, though their reputations, teaching styles, tuition cost and the post-graduation opportunities still vary quite a lot depending on region and country.
In this article we will offer an overview of opportunities for both MBA and Executive MBA programs in diverse regions around the world. Keep in mind that new schools and programs are being founded every year, so your range of choices might change in the future. Moreover, the process of choosing a business school is as individual as each student, so make sure to focus on the factors that are most important to you when embarking down this path.
The number of business schools across Europe has grown quickly in the past decades, and many of the world's top MBA options can now be found in countries across the continent. From the UK to Spain, France and Germany, there are many highly renowned business schools offering both MBA and Executive MBA programs in English and other languages to qualified candidates from around the world.
In this post on the INOMICS blog, we offer you a detailed list of the top business schools in 12 different European countries, covering every region across the continent. Many of these institutions engage in global collaborations with other universities and organizations in the United States, Asia and elsewhere. Moreover, nearly every program helps students find internships and post-graduation employment opportunities in businesses and companies around the globe.
In this post we focus specifically on Executive MBA programs, which offer more experienced professionals the chance to earn a higher degree that can boost their salary, prompt promotions and build prestige.
The United States is home to many of the world's top ranked business schools, some of which are located within highly respected universities, while others are stand-alone institutions. An American institution awarded the first Master of Business Administration degree, and the case study method of teaching was also developed in the U.S. Though tuition can be very high at business schools in the U.S., there are also many scholarship opportunities that you should look out for. If you are interested in gaining experience in the U.S. but do not want to attend a full program at an American institution, be sure to look through collaboration opportunities that might exist between a school in your area and an American business school.
Canada also boasts a wide array of opportunities when it comes to top-notch business education. Although many Canadian programs are similar to those found in the United States, there are also differences that make a Canadian MBA unique. Moreover, most Canadian institutions do not carry as hefty a price tag as those located in the U.S., meaning that often a high quality business education in Canada is an affordable choice.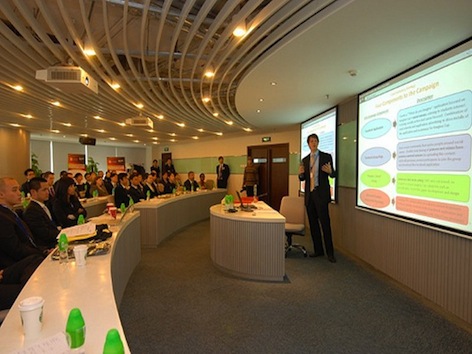 The growth rate for business schools in Asia is among the fastest in the world. From China to South Korea to Japan to India, there are highly ranked universities and institutions across Asia, with programs offered in both English and local languages. The number of Asian business schools listed in such rankings as the QS Global 200 Business Schools has increased steadily year after year, and the placement of Asian business graduates in top companies around the globe has underscored the rising prestige of MBA programs across the continent.
As the markets in countries such as China and India continue to expand, earning a business degree in one of these countries becomes more and more appealing. Although Asian business schools prepare students for the global marketplace, they also offer specific courses on business in the region, which can be invaluable for anyone interested in working in an Asian country. Familiarity with language, culture and business customs can help prospective leaders gain a deeper understanding of how to succeed in a given region, thus giving them an advantage over anyone who studied elsewhere.
There are over a dozen business schools in Latin America that have been listed on rankings such as the QS Global 200 Business Schools list. In countries such as Argentina, Chile, Mexico, Nicaragua and Brazil, students can earn MBAs and Executive MBAs in either English or Spanish or Portuguese. Many of the more well established institutions were strongly influenced by their counterparts in the United States, and many of them adhere to the case study curriculum developed there.
Central America is home to a collaborative business school with campuses in Nicaragua and Costa Rica that is extremely well respected around the globe. In addition to this cooperative institution, many newer schools have opened across Latin America, from Mexico to Chile. Earning an MBA or Executive MBA at a business school in Latin America offers specific insight into regional issues while also preparing students for leadership positions in companies around the globe.
Students have had the opportunity to earn a business degree in Africa since 1949, when the first business school was opened in South Africa. Since then, many other institutions and universities have been created in countries across the continent. Many of these programs are still in their emerging phases, however, has management education is still gaining a foothold in most areas of Africa. Yet, the programs that are established offer diverse opportunities and top-notch education. In many countries, students can take courses in local languages or in English and choose to focus either on regional or global business education.
Business education is also quite new to the Middle East, though as countries such as the United Arab Emirates and Qatar have recently begun to rapidly diversify their economies, management education has become increasingly important as well. There are more established institutions in countries such as Lebanon and Egypt, which have strong ties to universities in North America and tend to follow the case study method of education. Business education in the Middle East tends to be quite specialized in terms of focusing on local business, which offers students a strong advantage when it comes to creating networks and finding opportunities for leadership roles in businesses in the region.
Photo credit: Matt Buck
Photo credit: Philip Larson
Also Interesting

MBA or Specialized Master's Degree: Which One is Best for You?

There are several key differences between an MBA and M.S. degree. The one you choose depends on your career goals, experience, finances and more. Focus MBA programs are more all-encompassing. They are meant for students looking to gain functional knowledge across all aspects of business. A specialized master's program is exactly that — it focuses on a specific area of business and provides a deep and precise knowledge of that subject.

A Discriminatory Pandemic

The Racial Inequalities of COVID-19

Dubbed 'the great equalizer' at its outset, COVID-19 has often been described as picking its victims at random. Blind to race, ethnicity, and gender, it sees just a human body, a host that enables it to do what all pathogens are programmed to do: spread. While this, from a biological perspective, may be true, the disease's sweep of the globe has been anything but equalising. Data from both the US and UK - who along with Brazil compete for the honour of worst pandemic response - show that in terms of cases and deaths, minorities are hugely overrepresented.

What is Supply-side Economics?

​Supply-side economics. Since its conception in the 1970s, debating its merits – or lack thereof – has been at the heart of political discourse, demarcating Republican from Democrat, Tory loyalist from Labour devotee, and informing not just an economic outlook, but a world view.