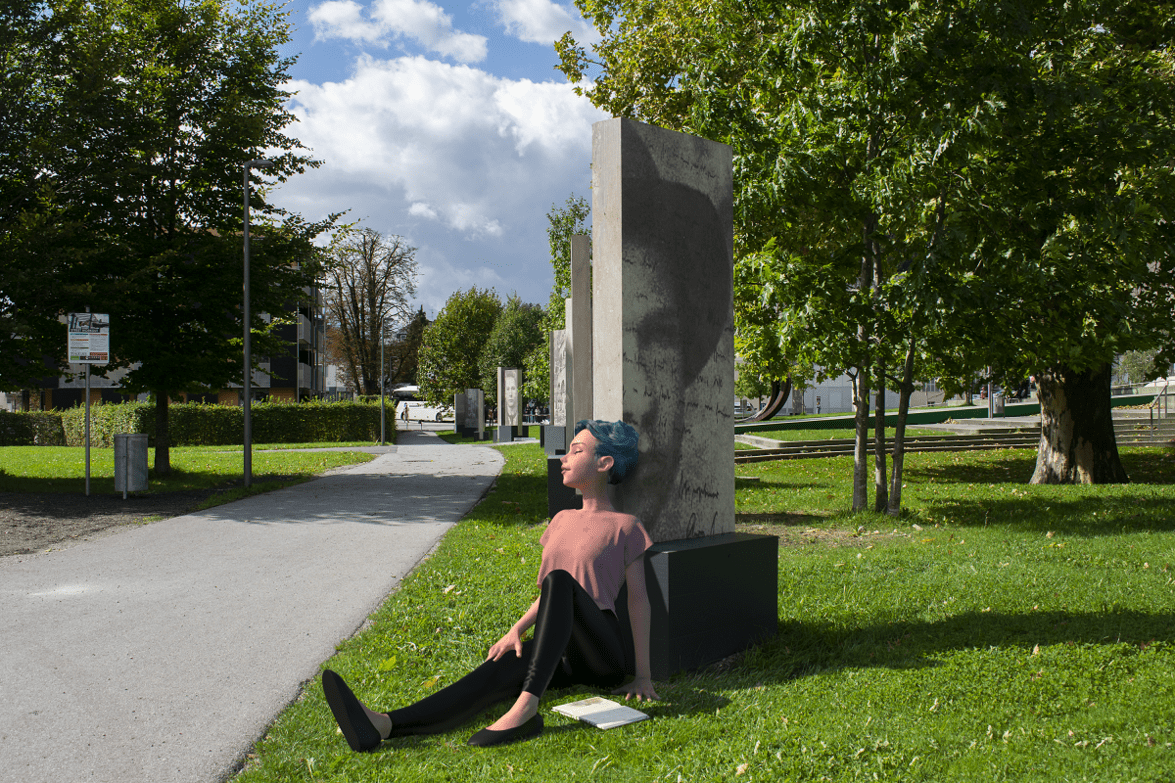 Campus Reviews
Studying at the University of Salzburg
Read a summary or generate practice questions based on this article with the new INOMICS AI toolhere.
The beautiful Austrian city of Salzburg is renowned for its cultural history. Currently, there are a total of six universities in the city, the University of Salzburg being the largest one.
With more than 18,000 students and various fields of study, this university offers modern-built facilities, as well as an extensive activities calendar for each semester. Universities in the area also like to work with each other, offering collaborative courses, and the Mozarteum University of Performance Arts often has students on stage.
Programs at the University of Salzburg
The University of Salzburg has a Department of Social Science and Economics, which offers courses for undergraduates like BA Philosophy, Politics and Economics; BA Political Science; BSSc Social Science; LLB Law and Economics; BA Language-Economy-Culture; and BA Communication Science.
The options for masters students include programs in MA Communication Science; MSc Data Science; LLM Law and Economics; MA Political Science; and MA Political Science with a specialisation in integration and governance.
➲ Subscribe to find your ideal Master's program in Europe
The university also offers structured doctoral programs which include both teaching and research components, which award a Dr. rer. nat. (the European equivalent of a PhD). This includes a doctoral program in Economics which is six semesters in duration, or three years.
➲ Subscribe to find your ideal PhD program in Europe
Because of these options, many international students choose to study in Salzburg. If you want to join these ranks, the Language Center in the University of Salzburg can help prepare you for your studying in German, or alternatively, you can always take English classes instead. Other options include Natural sciences, Law, Translation, Communication or Pedagogy, which are all possible degrees in the University of Salzburg.
Tuition fees at the University of Salzburg
As a European university, tuition fees at the University of Salzburg are much more affordable that those at universities in other countries like the UK or US. In fact, you can expect to pay as little as €400 per semester for European students, which with two semesters per year works out as less than €1,000 yearly.
It's a touch more expensive for non-EU students, but still far more affordable than other university options. International students can expect to pay around €750 per semester or €1,500 per year in tuition fees, which includes the dues for membership of the Austrian national union of students.
If money is extremely tight for you, the university may also grant temporary exemption from paying fees, so if you have a financial issue during your studies you should talk to the university and they may be able to help you. For example, you can get exemption from fees if you are unable to attend university due to sickness, pregnancy, or child care needs, or if you are required to complete military service. There are also reductions of fees possible for students with disabilities and for those who achieve exceptional academic status.
Research specialities at the University of Salzburg
Part of the philosophy at the University of Salzburg is a focus on research-based teaching, with research activities included in the teaching curriculum to broaden the experiences of students. The university performs basic research as well as applied research and development, with a further focus on knowledge transfer.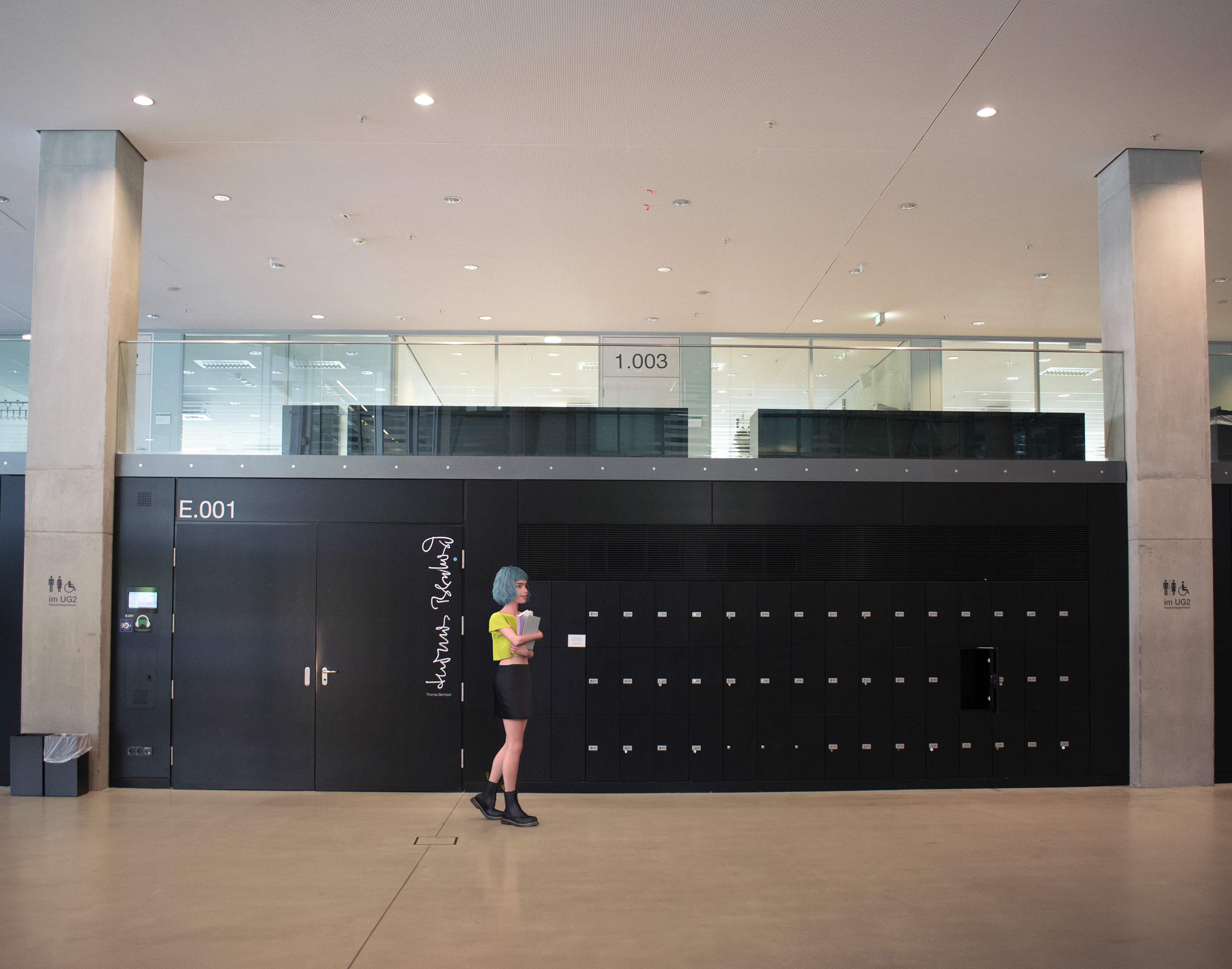 With the economics department, some of the key research topics include economic modelling and econometrics, global economics and development topics, wage and labour considerations, tax policy, and the study of socially relevant topics such as income inequality.
The city of Salzburg
Huge swathes of Salzburg lie in the eastern Alps, with part of the city also straddling the river Salzach. This ensures that Salzburgers get to enjoy some of the worlds' cleanest air. A favourite means of transportation for locals is cycling, particularly by the riverside. Getting from South to North Salzburg takes less than 30 minutes, which is why most students prefer cycling as the most efficient and healthy way of getting around.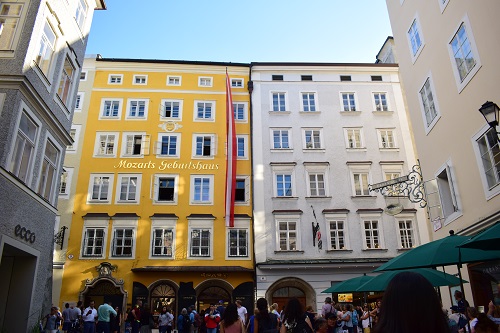 Accommodation and cost of living in Salzburg
The university does not have any dormitories or guest houses for students to rent, so you will have to be responsible for finding your own accommodation in the city. There are some services available to help international students to find somewhere to stay, such as booking rooms through the Austrian Exchange Service program. And there are student dormitories within the city, but they're not directly affiliated with the university.
In fact, the lack of university campuses can be a perk of student life in Salzburg, as most students stay in student dormitories or houses. Most student dormitories are spread around different parts of the city, where each dorm has its own name and community. This makes it easier for foreign students to engage in the local culture and meet many Austrian students, while also experiencing a more independent student way of life. The WIST organization offers students accommodation and resources at affordable prices.
One tip to remember when looking for accommodation is that much of the paperwork required to get accommodation will be in German, so it's best to find a friend who can help you hunt for somewhere to live if your language skills aren't great.
Cost of living in Salzburg
Although living in Austria can be expensive, Salzburg is not an overly pricey place to live as a student. You can expect to pay between €670 and €800 per month to live in a one-bedroom apartment if you prefer to have some privacy and independence, with prices varying based on how close you choose to live to the center of town. Or if you like the idea of living in an apartment rather than a dorm but you want to save some money, you can find other students to share a place with. In a shared apartment, you can expect to pay between €300 and €550 per month each, depending on how close you are to the center of town.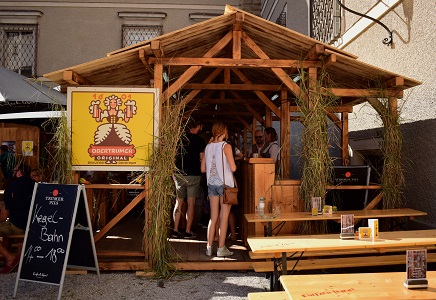 Going out in Salzburg can be a little pricier than going out in other European cities, but it's not out of the reach of student finances. You can eat out at a more inexpensive restaurant for around €12 per person, and for a half litre of beer you can expect to pay around €4.
Culture in Salzburg
Famous for its beer, Salzburg's biggest and most famous brewery happens to be in a functioning monastery. The Augustiner Braustubl can host up to 1400 beer drinkers and it's definitely a must-see, even if you go just for the snacks.
And there's the important Austrian tradition of a day time drink - Wiener coffee. This aromatic soul enhancing drink can be found on every street corner in Salzburg and locals like to take their time drinking it.
As the birthplace of Mozart, Salzburg is classical music mad. The city boasts countless operas, plays and even movies related to the life and work of Mozart which are running almost all the time. The famous movie The Sound of Music was also created here in 1965.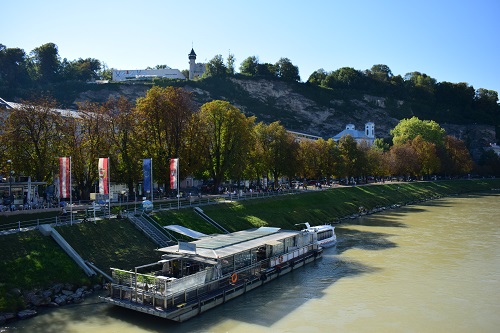 There is just one more thing you should know before coming to Salzburg – Austrians like to stay at home and rest on Sundays. And I mean real rest – forget about groceries and gyms, almost everything is closed on Sundays! Whether you like it or not, Austrian culture will become part of your lifestyle.
➲ Discover all study programs in Austria
Also Interesting

Working in the USA: How to apply for a work visa after graduation

So, you're studying for your economics degree in the United States of America. It's going well, and you're enjoying life in the USA, so much that you're thinking about staying longer and looking for a job in the US.

Studying in the USA: How to apply for a student visa

So you want to study abroad in the United States of America, the largest economy in the world. In keeping with its "melting pot" reputation, the US has been an education destination for many over the years, and is filled with many high-quality, internationally competitive universities. Of course, if you're an international student, you'll probably need to get a visa before you can go.

A gentle introduction to LaTeX for economists

Economists often run into situations where they need to type out mathematical formulae or draw up a graph, especially for research papers. But, anyone who's attempted to do so knows that math symbols and complicated graphs are very difficult to produce using typical word processor options. So, what's a humble econometrician to do?