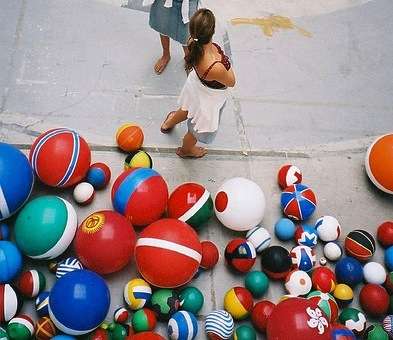 The Economics of Language
In between the common subdisciplines of economics like international or financial economics, lie many much smaller specializations, for example the economics of language. The term "economics of language" is defined by François Grin, to be "the paradigm of mainstream theoretical economics and uses the concepts and tools of economics in the study of relationships featuring linguistic variables, it focuses principally, but non exclusively, on those relationships in which economic variables also play a part".
Which languages should be taught, aiming at what level of proficiency, for what reasons, and at what cost; these are some questions that this specific field of study analyzes with an economical approach. In particular, most of the economics of language belongs to the micro-economic level.
One of its focus' is on the effect of language on income, for example showing that the simple fact that belonging to a certain language group may result in a wage rate disadvantage. Some empirical studies have been conducted in order to prove the existence of significant language-based earning differentials, for example between anglophones and francophones in Canada, between migrant workers (Gastarbeiter) and native Germans in Germany, or between three language communities in Switzerland.
Another core topic in this discipline is the effect of language on markets for language-related goods and services, such as language courses, textbooks, translation services, etc. In fact, the analytical concepts of supply, demand and market for any good/service also apply to language goods.
However, the most useful application of the economics of language is its contribution to the analysis of language policy, a hot topic in a world where the knowledge of several languages is becoming increasingly important. Looking at advantages and drawbacks, the economics of language identifies and measures the elements of benefits and costs that characterize language policy options. It provides a consistent framework for the selection, design, and evaluation of language education policies, and it affects particularly university governance. As pointed out by Grin a lot of university departments in non English-speaking countries are facing a dilemma while designing study programs:
1) Should teaching and research operate in a variety of languages, even if this means resisting the trend towards doing more through the medium of language of wider circulation such as English?
2) Should teaching and research, on the contrary, strive to give such a language a greater role – as exemplified by many currently ongoing initiatives in universities around the world?
3) What reasons would we have for choosing either course of action?
Unfortunately, at the moment there is not much research addressing the above essential questions, giving economists good reason to choose this tiny but fascinating field of specialization.
This blog post is based on articles written by François Grin "Using language economics and education economics in language education policy" , "Managing languages in academia: Pointers from education economics and language economics".
Photo Credit: capsicina
Also Interesting

From University Campus to Remote Education: How Steep is the Learning Curve?

Universities around the world are currently experiencing a crash course in online education. The coronavirus pandemic has shaken the sector in a big way, leaving professors and students struggling to complete the academic year off campus and having to prepare for the next one under very uncertain circumstances.

How COVID-19 Strengthens the Case for a Green New Deal

In the midst of the destruction it's wrought, the lives and livelihoods it's taken, and freedom it's limited, COVID-19 has given us one thing that may yet prove positive - the opportunity to reflect. Under lockdown, we've been compelled to consider our pre-COVID lives, the aspects we valued, the parts we endured, and how things could be changed. Separation from reality has renewed our perspective. And it's come at a convenient time, for a choice hangs in the air.

Career Advice, Study Advice

Top YouTube Channels to Learn Econometrics and Economics

Despite the easing of Corona-induced restrictions in certain places around the world, many universities and centers of learning remain shut, and will likely stay so for some time. For the foreseeable future then online learning will fill the void and become the default means of study. Yes, these are strange times. If you aren't already incredibly familiar with Zoom/Whereby/Skype we advise you to download them all now!