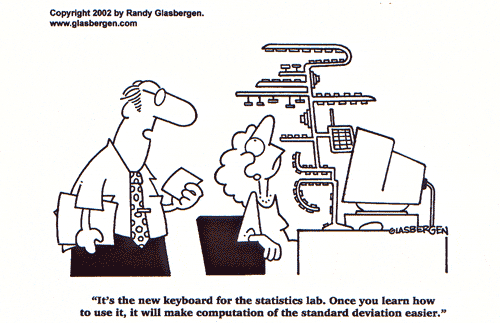 The Power of Statistics
Just two days ago Time magazine released a list of the 100 most influential people in the world. Among other prominent figures included in the list is Hans Rosling, a doctor and statistician, who became famous after his "TED talk" in 2006. In the video released by BBC four years later, Hans Rosling presented statistical data about 200 years of world development in the most creative and clear way the world had ever seen. The video got over 5 000 000 views on You Tube. A complicated subject, feared among generations of students, was transformed into a mind-blowing show. This video will show you how.
Statistics is not an easy subject to teach, especially if your students do not have solid quantitative skills. To overcome this hurdle, teachers and professors need to seek out truly innovative ways to make their students understand that statistics is vital for managing information in any field. That said, there is a consensus among professors: to create an excellent class, statistics should be made practical and personal.
There are dozens of books and plenty of advice on how to teach statistics (you might like to check "Teaching Statistics: A Bag of Tricks" or some practical examples from FREAKONOMICS). If you have some exciting insights into teaching statistics, please let us know in the comments below!