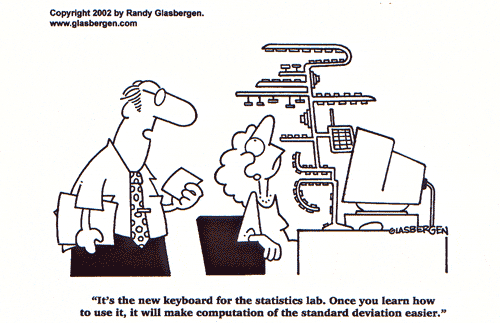 The Power of Statistics
Read a summary or generate practice questions based on this article with the new INOMICS AI toolhere.
Just two days ago Time magazine released a list of the 100 most influential people in the world. Among other prominent figures included in the list is Hans Rosling, a doctor and statistician, who became famous after his "TED talk" in 2006. In the video released by BBC four years later, Hans Rosling presented statistical data about 200 years of world development in the most creative and clear way the world had ever seen. The video got over 5 000 000 views on You Tube. A complicated subject, feared among generations of students, was transformed into a mind-blowing show. This video will show you how.
Statistics is not an easy subject to teach, especially if your students do not have solid quantitative skills. To overcome this hurdle, teachers and professors need to seek out truly innovative ways to make their students understand that statistics is vital for managing information in any field. That said, there is a consensus among professors: to create an excellent class, statistics should be made practical and personal.
There are dozens of books and plenty of advice on how to teach statistics (you might like to check "Teaching Statistics: A Bag of Tricks" or some practical examples from FREAKONOMICS). If you have some exciting insights into teaching statistics, please let us know in the comments below!
Also Interesting

Studying in Germany: How to apply for a student visa

So you want to study abroad in Germany, the largest economy in Europe. It's a great country filled with many high-quality, internationally competitive universities. Plus, lovers of pretzels and sausages will never find a better place to be. Of course, if you're an international student, you'll probably need to get a visa before you can go.

How To Find The Right Exchange Program

Exchange programs allow students to study at a different institution as part of their degree. Typically, students will use this opportunity to study abroad at a foreign partner of their home institution, though exchange programs can sometimes take place in the same country. Regardless, these programs are a fantastic way for students to broaden their horizons, take specific courses at another institution, and study abroad without committing to living multiple years in another country.

Which Concentration Should You Choose For Your Master's Degree in Economics?

If you're planning to study economics at a Master's level, then you may have the opportunity to pursue a concentration, sometimes also referred to as a major. While rarer, some PhD programs may also offer concentrations, though many are already specialized degrees (or require you to have your own research agenda).